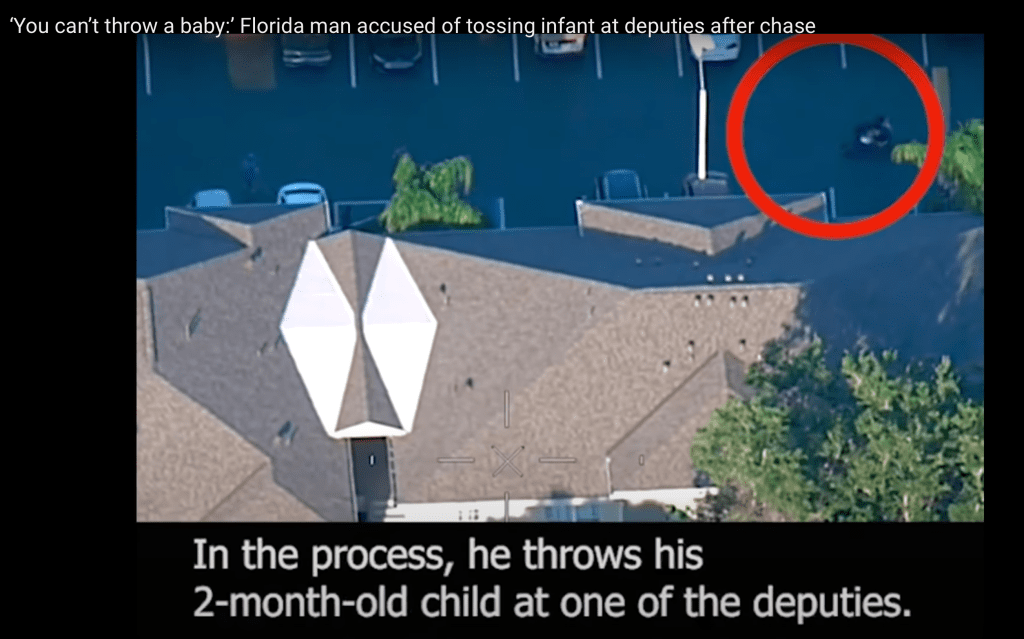 This sad and bizarre story is from the state of Florida. John Henry James III is the father who attempted to thwart arrest by "overhand throwing" his infant at a police officer.
CNN reported the incident A Florida dad threw his infant at a deputy after a high-speed chase, sheriff's office says:
(CNN)A Florida man faces aggravated child abuse and other charges after hurling his infant at a deputy near the end of a high-speed chase, the Indian River County Sheriff's Office said.
The 32-year-old suspect is seen being tackled by law enforcement as a deputy cradles a baby in a sky-blue outfit, according to video released this week by the sheriff's office.

Deputy Jacob Curby told CNN affiliate WPEC

the suspect — who law enforcement identified as John Henry James III — left his car carrying his baby after the pursuit the evening of May 26 and "just turned around, no regard, not a little toss" and "overhand threw this two-month-old at me from about six feet away."

Curby caught the baby, who was unhurt, the station reported. The sheriff's office said deputies were "able to relocate the baby to safety."
The suspect threw the infant after a forty-minute car chase.
Mr. James is facing a variety of charges.
In addition to two felony counts of aggravated child abuse, James faces counts of aggravated battery of an officer/firefighter/EMT, felony flee and elude, reckless driving and resisting arrest with violence, according to the booking information on the sheriff's office website.

James also faces a charge of aggravated battery on a pregnant woman, according to the booking information. The sheriff's office did not provide details on that charge.
Of course, this incident didn't occur in a vacuum. There were moments when the officers had to interact with members of the public who were not supportive of their efforts. And that's understandable. There are structural problems with policing in the United States. Until they are resolved many communities will see law enforcement as the enemy.
Thank you for stopping by and reading.
I regularly cover policing in the US in my YouTube morning show Monday-Friday starting at 9 am. Please subscribe to the channel.
---
Stay in touch! Like Laughing in Disbelief on Facebook:
---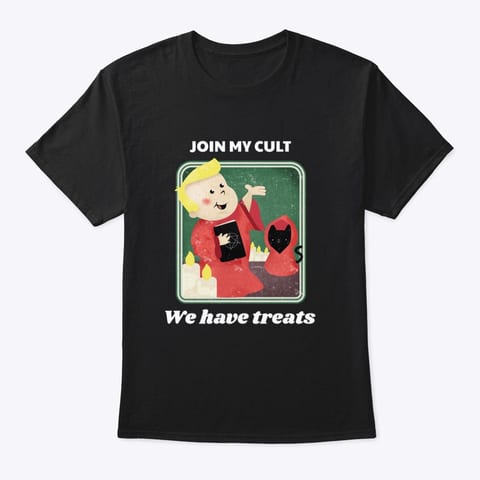 ---
Did you enjoy this post? How about buying the writer a cup of coffee!