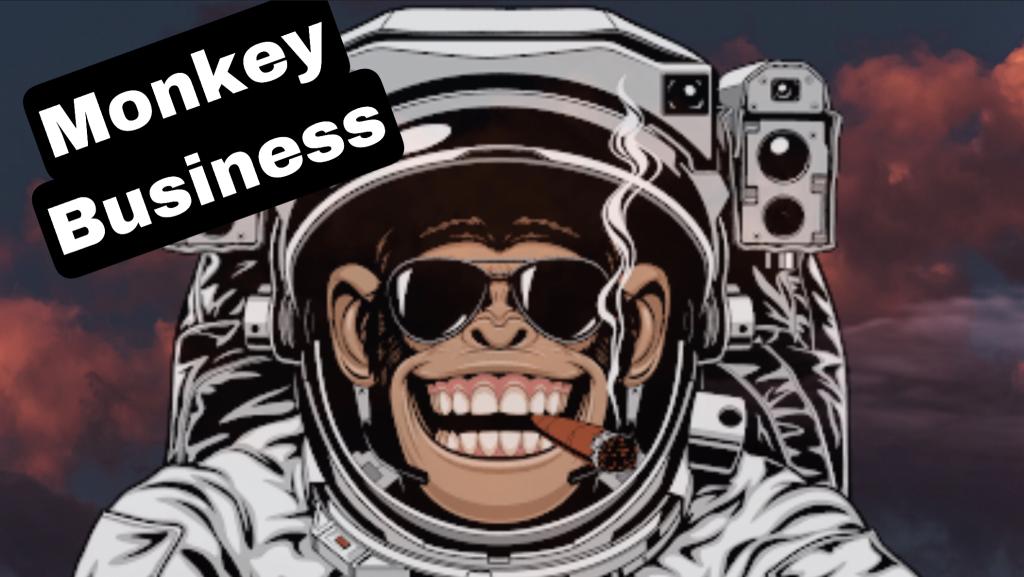 Filmmaker Kevin Anderton, and Boston area musicians Greg Cherone and Robert Clapp are our guests tonight and talking about his newest project — the comical music video Monkey Bizness.
Here's a bit about our guests:
Kevin Anderton is a Boston-based filmmaker with an MFA from the Boston University Film program. He specializes in short films with over 35million views on the internet, won the Boston Comedy Festival twice, and programmed in many festivals, NBC cable programs, etc.

Greg Cherone is a singer songwriter from Boston, Massachusetts.
He has performed in local bands and acoustic duos over the years. His latest song collaborations are with singer songwriter multi–instrumentalist Robert Clapp.

Robert Clapp is a singer songwriter/producer based in the Boston area and has teamed with multiple song writers, his most recent collaboration with Greg Cherone. Monkey Business is a single on their soon to be released album coming mid summer.
I hope you enjoy the music and the fun!

Here's the link to the music video
Kevin has a bunch of funny videos on his channel
Here's a shout-out to my Patrons!
3of5
Ed Shacklee
John Kelly
William Weyer
Tons of Mice
Simo Muinonen
Jess M.
Wild Eden
John Rexrode
Tobin Templeman
Ox
Thank you YouTube members!
Blazing Wizard Pope
Remember Sammy Jenkins
Jessi Bear
Scott Duke
Sandy
Cryptameria