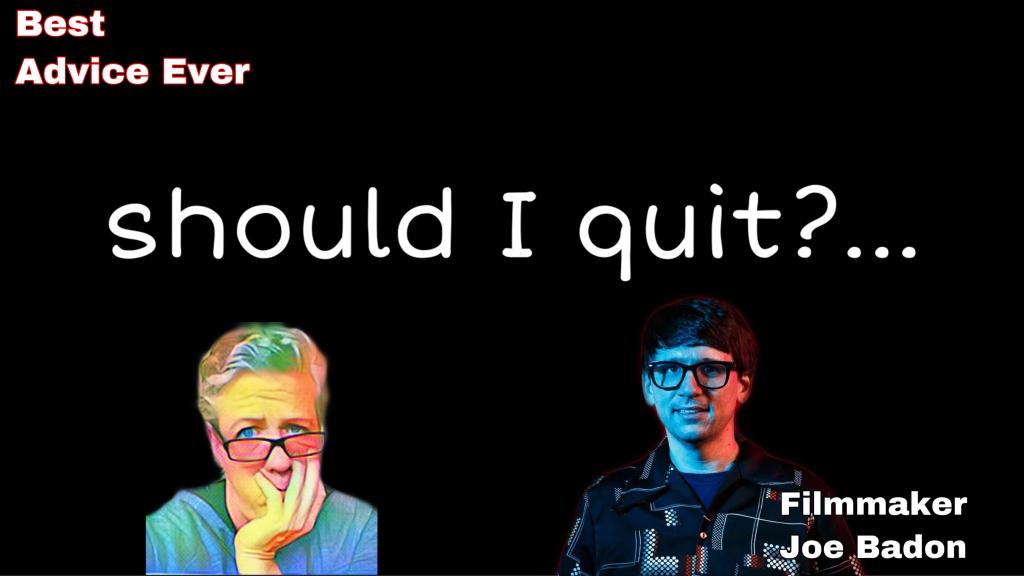 Best Advice Ever is the YouTube show where guests talk about the best advice they ever received. Past guests include Hemant Mehta, John Loftus, and Professor Phil Zuckerman.
I had the pleasure of talking with filmmaker Joe Badon. For twelve years Joe was a holy-roller minister. He saw the error of his ways and dedicated his life to art.
Joe Badon is a Director, Writer, Producer and freelance artist. He resides with his wife and two kids in Slidell, Louisiana.
He has been working as a full time freelance illustrator since 2009.
As a Writer/Director, Joe has completed the feature film The God Inside My Ear (2018).
As an artist, he has worked on projects for Assailant Comics, devhub.com, Sore Thumb Press, Red Moon Comics, Candy or Medicine Comix, Flying Tiger Comics, Silber Media, Red Leaf Comics, Vein Armor Publishing, Amish Drive-by Presents, and on many other commercial and private commissions.
I hope you enjoy our conversation!

Here's the link to the video on YouTube.
If you head over to YouTube please hit the like button and subscribe!
Thank you YouTube members:
Scott Duke
Remember Samy Jenkins
Cryptameria
Jessi Bear
The Blazing Wizard Pope
Wild Eden
Crystal Allen
The Reverend Brother Heathen
Here's a shout-out to my Patrons!
3of5
Ed Shacklee
John Kelly
William Weyer
Tons of Mice
Simo Muinonen
Jess M.
Wild Eden
John Rexrode
Tobin Templeman
Ox
Dee Parks
---
Stay in touch! Like Laughing in Disbelief on Facebook: