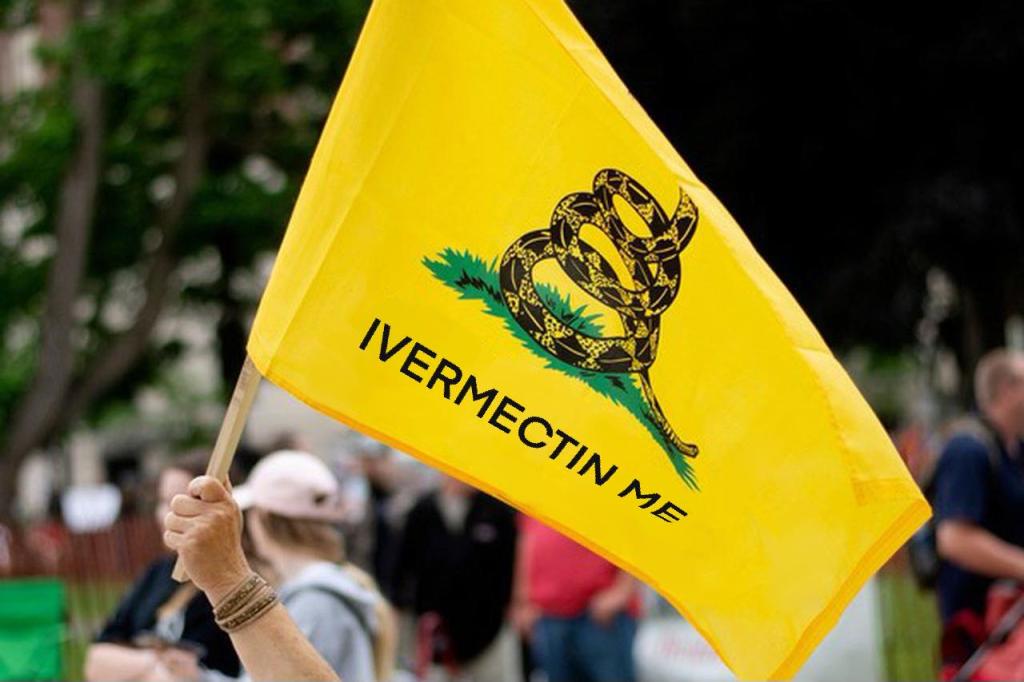 ---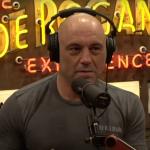 It's hard to believe, but comedian and podcaster Joe Rogan is even more popular than ever. Ever since the star contracted and then bounced back from COVID anti-vaxxers are celebrating him as their hero. Responding to the surge in popularity Joe's online store is selling special IVERMECTIN ME flags.
Joe Rogan's Popularity Soars
Despite the superstar's legal issues with Spotify, the streaming service that hosts his podcast The Joe Rogan Experience, he's attracted scores of new fans.
Newsweek reported the story Joe Rogan's Rapid COVID Recovery Cheered by Vaccine Skeptics:
Rogan's podcast reaches an estimated 11 million people per episode.

His speedy recovery is now being lauded by some prominent vaccine skeptics online.

"Oscar De La Hoya: fully vaccinated, still gets the virus, undergoes brutal hospitalization. Joe Rogan: not vaccinated, takes ivermectin & vitamins, doesn't undergo hospitalization, beats the virus, tests negative by the 4th day," tweeted conservative activist Charlie Kirk.

While another conservative commentator, Katie Pavlich, shared a similar sentiment, tweeting: "Many are losing their minds over @joerogan a healthy, non-overweight, athletic person, making personal health decisions & taking a Nobel Prize winning drug. CDC: 80% of ppl hospitalized/dead from COVID were obese. Rogan isn't the prob. The reaction to his choices is telling."
Is Joe Rogan Vaccinated?
Professor Andrew Canard wrote New York Times bestseller titled Lying, Liars, and the Lies They Tell. He believes it's possible Mr. Rogan isn't telling people the truth about his vaccination status. "Then President Donald Trump contracted COVID and didn't tell anyone he was vaccinated for months," he said "Anything is possible."
Rogan recently went to Twitter to fight for the medication the FDA has repeatedly told people not to take for COVID.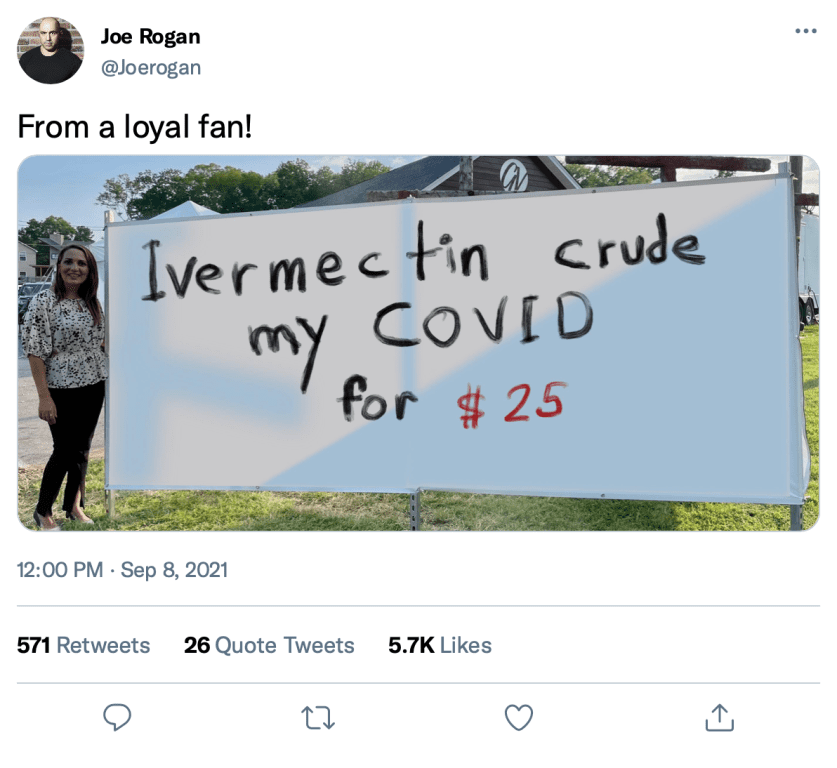 In related news, Qanon tells followers to put on the armor of God to fight COVID.
---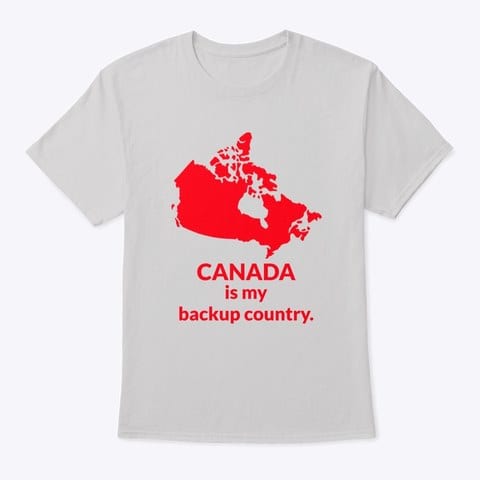 ---
Did you enjoy this post? How about buying the writer a cup of coffee!
---
So, this is one of those Poes I wrote thinking "This is so silly it can't be true. My friend photoshopped all those flags/images." And then I started thinking Maybe Rogan really is selling pro-ivermectin merch?
I'm clicking over to his online store to see.
I'll be right back!
OK, after a quick check I can confidently say Rogan is not selling pro-ivermectin merch.