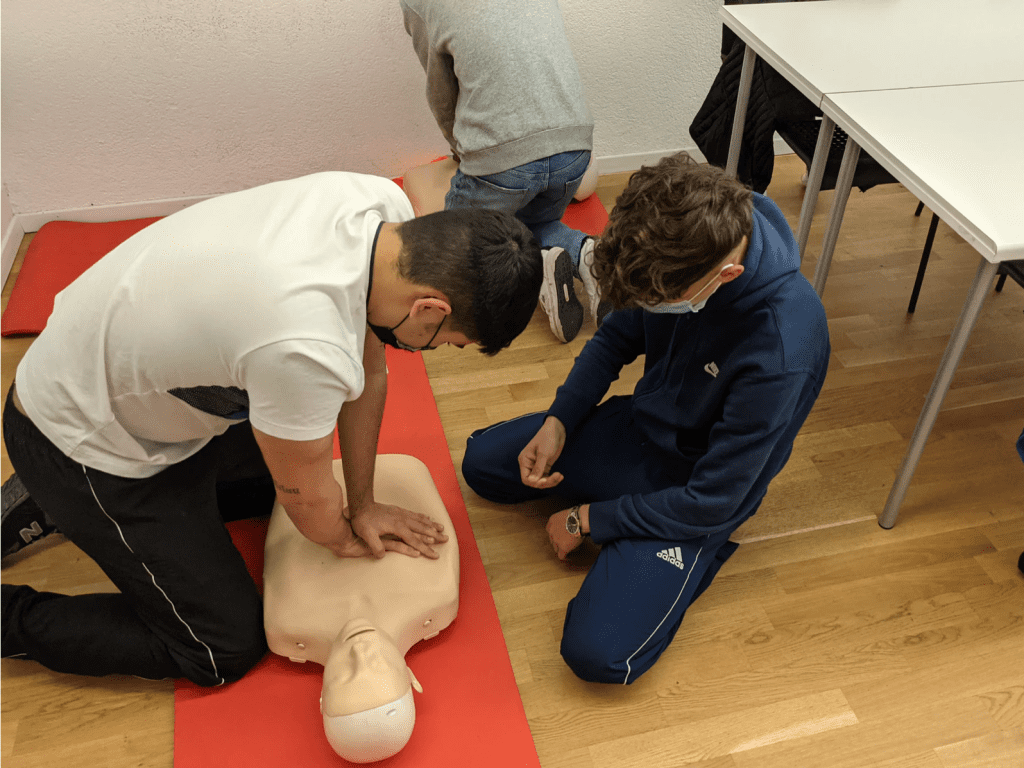 ---
Fort Wayne, Indiana – Parents in this city of 265,000 people are taking to the streets and rioting over mandatory CPR and First Aid classes. Every high school junior will need to pass these life-saving courses in order to graduate.
The riots broke out after a mob of self-identified "First Aid Truthers" swarmed a school committee meeting and demanding those on the council recognize their children's right to be ignorant. Andrew Canard, a proud dad of two students declared, "I don't want my Billy to know Satan's heart-pumping jig. If something happens, then my boy will pray for anointed healing for the stricken."
Once it was clear the truthers weren't going to get their way they quickly escalated from yelling to destroying school property and taking to the streets to ransack other schools. Eyewitnesses report the law enforcement seemed confused at the situation because the rioters were predominantly white. It took hours to get the situation under control.
There is also a lawsuit from disgruntled parents fighting the new requirement. The plaintiffs are claiming that making students take CPR and First Aid classes is "unconstitutional," "unscientific," and "serve no legitimate government purpose."
The school committee is staying firm and refuses to rescind its CPR mandate.
In related news, Joe Rogan's pet gorilla dies from COVID.
---
Stay in touch! Like Laughing in Disbelief on Facebook: