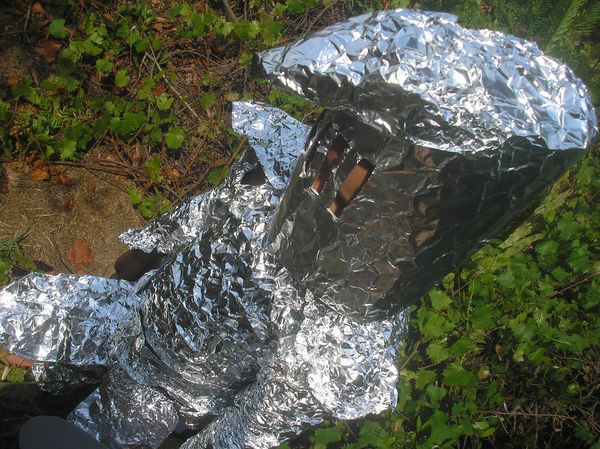 QAnon is the discredited conspiracy theory that accuses Democratic lawmakers of running child sex rings, undermining the 2020 election, and the COVID vaccines of containing microchips that are the biblical "mark of the Beast." Over the past few weeks, more self-identified vaccine-hesitant Americans have been getting the jab. Some experts believe the increase in part is due to employers mandating vaccination for workers and others think that seeing friends and family die from the virus creates quite an incentive.
Seeing that many Q fans are breaking away from the one true faith, the leadership developed a plan for the faithful to fight COVID the right way.
Their solution?
The official Tin Foil Armor of God (TFAG).
The Tin Foil Armor of God can only be bought on Alex Jones' site, InfoWars. Developed by Canard Industries the protection promises to defend against, "Demons that cause COVID, impure thoughts, as well as college degrees."
Andrew Canard is CEO, WTF, and CMO of Canard Industries. His inspiration was, of course, Ephesians 6:10-17.
Finally, be strong in the Lord and in his mighty power.11 Put on the full armor of God, so that you can take your stand against the devil's schemes.12 For our struggle is not against flesh and blood,but against the rulers, against the authorities, against the powers of this dark world and against the spiritual forces of evil in the heavenly realms. 13 Therefore put on the full armor of God, so that when the day of evil comes, you may be able to stand your ground, and after you have done everything, to stand. 14 Stand firm then, with the belt of truth buckled around your waist, with the breastplate of righteousness in place, 15 and with your feet fitted with the readiness that comes from the gospel of peace.16 In addition to all this, take up the shield of faith, with which you can extinguish all the flaming arrows of the evil one. 17 Take the helmet of salvation and the sword of the Spirit, which is the word of God.
"Tin foil is a tried and true method of keeping demonic forces at bay," Canard said. "We've anointed each and every roll with the blessings of the Almighty. COVID doesn't have a chance."
Ideally, the whole body should be covered to offer maximum protection. However, if that isn't possible, then it's advised the vital areas of the body must be covered. "For heaven's sake wear a TFAG jockstrap at all times!" Canard said.
Early sales are promising. There are rumors Florida Governor Ron DeSantis will be showing off his suit soon.
In related news, Sam Harris blasts Joe Rogan over ivermectin use.
---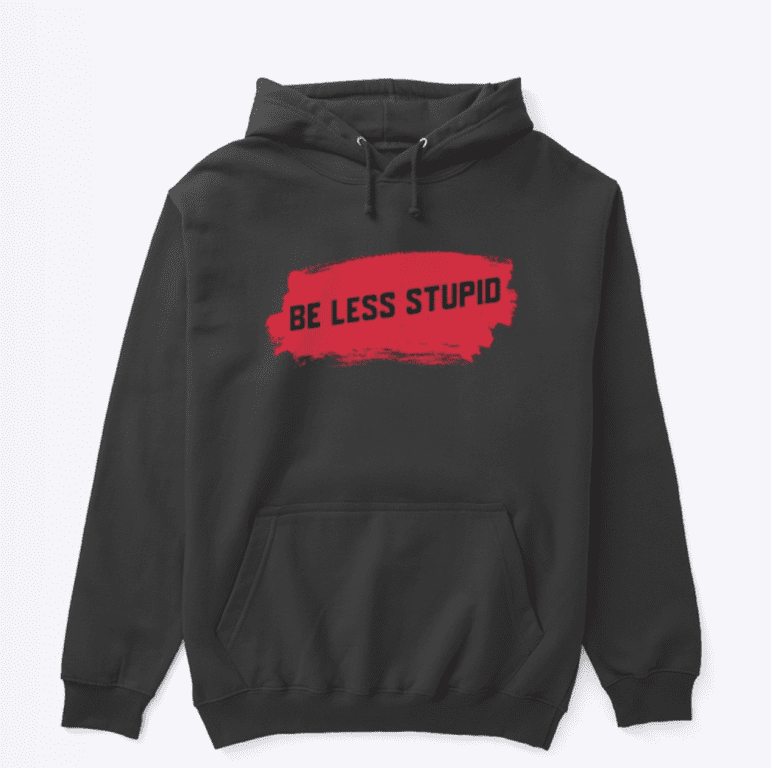 ---
Did you enjoy this post? How about buying the writer a cup of coffee!
---
Stay in touch! Like Laughing in Disbelief on Facebook:
---