---
Palm Beach, Florida – President Donald J. Trump's favorite holiday is Halloween. Every October 31st the Mar-a-Lago resort hosts a star-studded party featuring right-wing politicians and celebrities. And being the patriarch of the family, the Donald makes sure those closest to him have the best costumes.
This year, however, Trump is causing outrage for donning blackface and dressing up as Ugandan dictator Idi Amin.
Donald Trump As Ugandan Strongman Idi Amin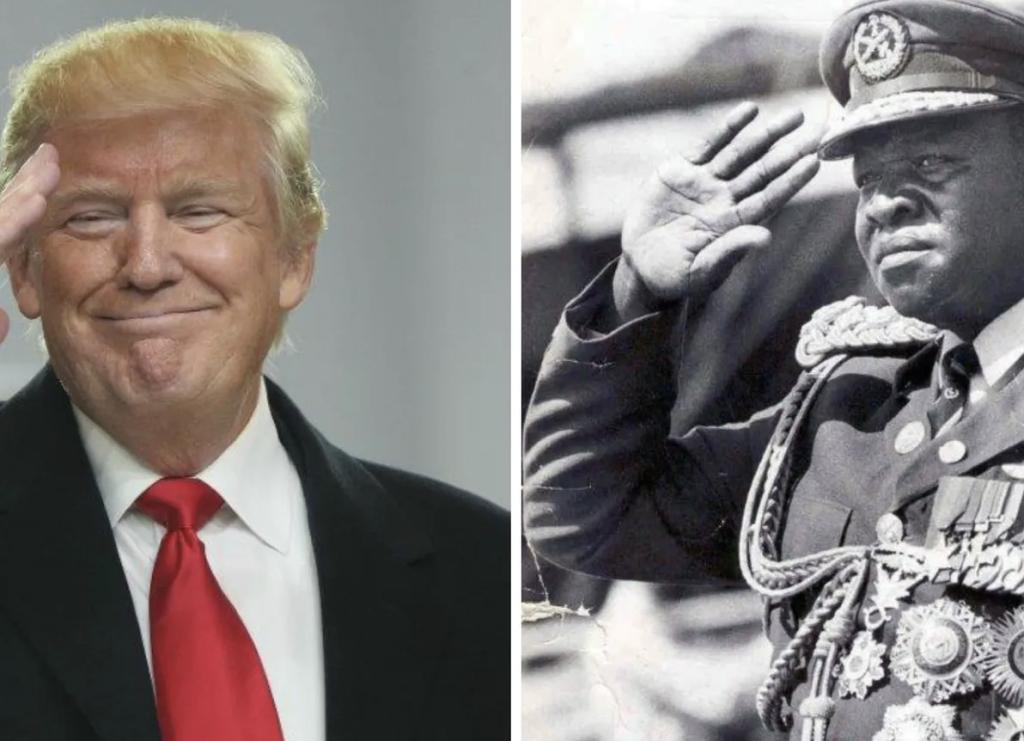 Idi Amin was the de facto ruler of Uganda from 1971-1979. Historians see Amin's tenure as ruler of the African nation as a dark period in its history.
Amin ruled directly, shunning the delegation of power. He was noted for his abrupt changes of mood, from buffoonery to shrewdness, from gentleness to tyranny. He was often extreme in his nationalism. He expelled all Asians from Uganda in 1972, an action that led to the breakdown of Uganda's economy, and he publicly insulted Great Britain and the United States as well as numerous world leaders.
Amin is also known for the "300,000 people were killed and countless others tortured during his presidency."
President Trump defied critics of his donning black face by saying liberals hate "strong leaders" that Amin "was a guy who got things done."
President Vladimir Putin of the Russian Federation is heralding the costume as "brave" and hopes everyday Russians take up the guise of other leaders like Joseph "Papa Joe" Stalin for Halloween.
Professor Andrew Canard is a specialist in psychopathy and dictators and teaches at Miskatonic University. He believes Trump dressing up as Amin is part of a greater plan to become president in 2024. "Trump needs to keep his base energized. What better way to do that than by triggering the libs?"
In related news, Netflix cancels Dave Chappelle.
---
Stay in touch! Like Laughing in Disbelief on Facebook: