---
The Canadian Human Rights Museum (CHRM) centered in Ottawa, Ontario banned US lawmakers Matt Gaetz, Lauren Bobert, and Marjorie Taylor Greene.
"Representative Bobert's recent statements about Islam are not in accordance with religious toleration," stated the Chief of Operations (COO) Andrew Canard.  "Matt Gaetz is a sex trafficker, and Greene has so many human rights violations it would take days to list them all."
Republicans in the US are not taking this lying down. GOP Senator Mitch McConnell is considering sanctions against Canadian maple syrup. Former President Donald J. Trump is calling for supporters to disrupt hockey games. In fact, many FOX News personalities are crying out that the CHRM is attacking basic human rights. All three politicians are Christians and banning them is banning Christianity.
"That's stupid," COO Canard said. "In Canada, we do our best not to tolerate the intolerant. If we did that, we'd be like the United States of America. No one here wants that."
Experts say this move is part of a trend. The popular chain restaurant Tim Hortons banned exonerated killer Kyle Rittenhouse for life.
"Canadians are more and more alarmed with what's going on south of the border," one anonymous scholar said. "There's talk of building a wall. Only time will tell."
In related news, comedian Jerry Seinfeld is placed in a medical coma.
---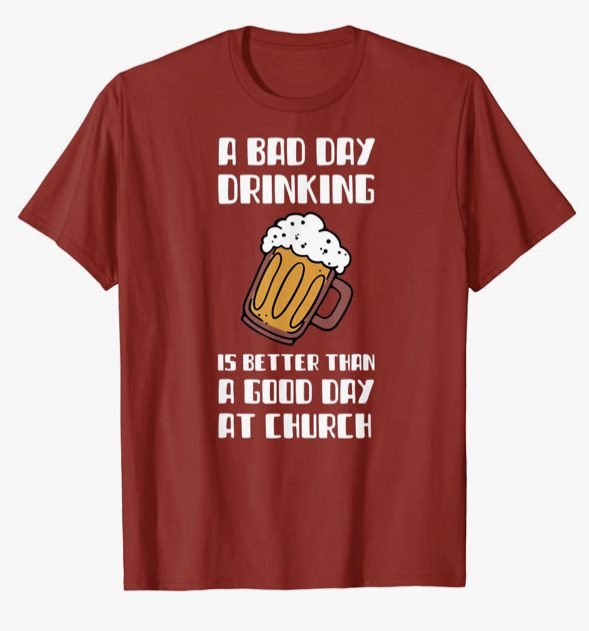 A Bad Day Of Drinking Is Better Than A Good Day At Chruch
Buy here!
---
Stay in touch! Like Laughing in Disbelief on Facebook: