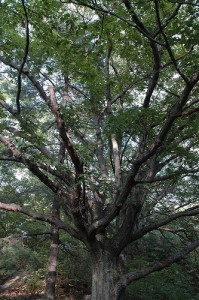 One way that practice can be helpful is that it keeps our intentions at the forefront of our minds. In a world where everything from beloved friends to beeping gadgets competes for our attention, holding on to our own centers is something that takes attention and effort. For this reason, the practice I'm going to invite you to join me in is one that has to do with attention and intention.
Each Monday, I invite you to join me in comments or on your own blog to note something you've noticed, something you would like to invite in the coming week, some ways that could work, and something that went well.
Last week, I noticed that when I am worrying that I will forget something, I to jump from task to task and feel anxious and jagged.
This week, I invite in the possibility of a system that will hold on to oh-don't-forgets for me. Calm. Not hurrying. Remembering that time does not have to by my adversary.
I could do this by pausing to take a breath whenever I think of it. Putting a piece of paper next to my laptop to write down things that pop into my head. Doing fewer things. Visiting with Time.
What went well: I got extremely fuzzy shoes and I love them and never want to take them off. (I am making an exception for bedtime.)
Hints for this practice:
We are only in charge of ourselves, so it's both easiest and most fruitful to focus on our own thoughts, feelings, experiences and reactions.

We all have stuff, yes? We let each other have stuff without trying to solve it or offering advice. Even if we have the perfect solution for something someone is noticing, we remember that wanting other people to be at a different point in their process is part of our own process.
Always, there is no time limit on noticing, inviting, and delighting! If you don't do it on Monday and want to do it on Thursday instead, go for it.
I look forward to practicing with you!