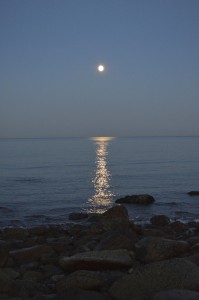 In which we practice together, right here in the wide, weird, invisible world of the internet! Also, in which the old and the new come together, like with keeping the old numbers (because here we still are, practicing together) but having a new practice. And in other ways!
My new practice is inspired by several things: a breath practice in one of my traditions and an experience I recently had with it, a beautiful blessing practice developed by my friend Rachel, and Havi's eight breaths. My practice is to take four breaths. Each breath is like carding wool: it takes the thing we are breathing with and helps us gently loosen the energy from its tangles. This is magic, because it means that even hard things can become sources of sustenance.
So here are four breaths for the week that is past:
A breath for being pulled off my center by unpleasant surprises
A breath for the perfect joke that helped me take myself less seriously
A breath for too much to do and not enough rest
A breath for a beautiful moment of trusting my own knowing
I would love to hear what you are breathing with this week in comments or on your own blog or social media. Either way, I am taking a breath with you, too.