In the UK, Channel 4 is running a documentary series called Educating Yorkshire, following students and teachers at Thornhill Community Academy.
Thornhill is one of a few schools I've heard of adopting an innovative new punishment for unruly students: the isolation room, or iso room as it is unaffectionately known. Remind you of anything?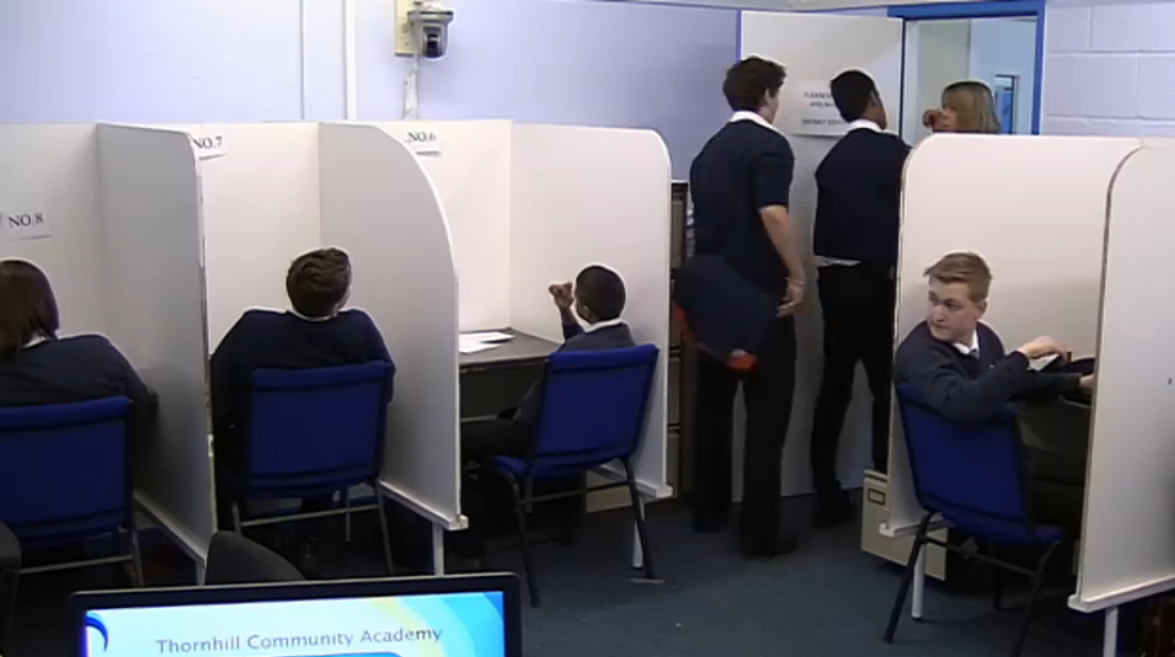 Below is a standard ACE learning centre. These "offices" are where all students study their PACEs, regardless of whether they've been naughty or not. Compare and contrast:
Having studied the two images, the only difference I can see is that, if he were in an ACE school, the kid on the right in the top photo would get a demerit for turning around in his seat.