In the state of Arkansas, where the Duggars reside, it is illegal to homeschool if there is a sex offender present in the home. Yes, it turns out Arkansas has at least one very sensible home schooling law. The Act in question is No. 1787 of 2001 — passed one year before the reported start of Josh Duggar's crimes.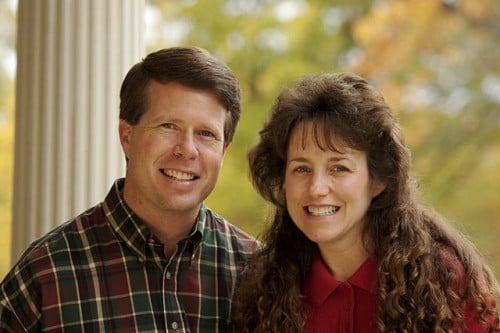 It is alleged that Josh began molesting girls in 2002. The crimes were not investigated until more than three years later, after the Arkansas statute of limitations for his offences had expired. Josh continued to live in the home until 2008.
The full text of the law reads:
6-15-508. Home schooling prohibited if a sex offender resides in the home.

(a) No child may be home schooled if any person residing in the home with the child is required to register under the Sex and Child Offender Registration Act of 1997, § 12-12-901 et seq.

(b) Upon petition to the sentencing court from the child's parent or guardian, the sentencing court may enter a written order specifically waiving the restriction in subsection (a) of this section.

(c) This section shall not apply if the child to be home schooled is the person registered under the Sex and Child Offender Registration Act of 1997, § 12-12-901 et seq.

HISTORY: Acts 2001, No. 1787, § 1
Just think about what this means. Had Josh's crimes been discovered within the statute of limitations, he would have become a registered sex offender. The Duggar parents would then have faced a choice: either kick Josh out of the home, or stop home schooling the rest of the family.
According to the police report, in 2002 a minor told Jim Bob Duggar that Josh had been fondling her while she was sleeping. Josh admitted to this in July 2002. Despite this, Jim Bob did not go to the police. It seems likely that a family as active in homeschool advocacy as the Duggars would be aware of the law in their home state.
By covering up Josh's actions, it was possible for the Duggars to continue home schooling their children with a known sexual predator in the home.
One step that would improve child safety would be to make all homeschool parents into mandatory reporters. That might not have stopped Jim Bob covering this up, but it would make him liable for his failure of duty in this case.