I'm really excited to announce the launch of a website which I hope is going to change the public discussion of faith schools in the UK (and I hope that there will be opportunities to spread its influence more widely). First, some backstory.
If you follow this blog (and given how long it's been since I last posted, let me say thanks for sticking around!) you'll also be aware of Homeschoolers Anonymous, the narrative-sharing platform where people who suffered abuse or educational neglect in home schooling situations can share their stories. Together, HAs contributors have had a substantial impact on changing the story about home schooling in the USA. They have appeared in major media outlets and produced at least one academic journal article. The Coalition for Responsible Home Education, which is not officially connected to HA but whose board members have contributed articles for the site, is establishing itself as a credible voice on public policy related to home schooling, and is quoted as an authoritative source in news items.
HA is not opposed to home schooling in general. Some of its contributors had positive experiences of home schooling. They are simply bringing to light the abuses that do occur in home schooling, pointing out that these need to be considered in any reasonable discussion of the issue. They have made people aware of sexual abuse in fundamentalist home schooling where before there was only silence.
In September 2014, I sent Richy Thompson, then Faith Schools Campaigner for the British Humanist Association, an email saying we should set up a UK faith schools equivalent of HA. I was too busy with my PhD, I said, but it was a thing that needed to happen. He agreed, but because in activism things apparently move at a glacial pace, it's taken until now to launch. Anyway, I can proudly say that Faith Schoolers Anonymous is now a thing.

Already there are posts by Aliyah Saleem, who attended a residential Islamic college in Nottingham:
We had no choice of beliefs, either we followed the school's view of Islam or we were breaking school rules. It is important to really understand this – students were not given a choice about whether they wanted to practice Islam or not, and what type of Islam they followed. If we rebelled against the conservative Islamic school rules we could face detentions, suspension, public humiliations, cleaning, fines and expulsion.
And by an anonymous man who attended a Charedi Jewish school in London:
The primary school I attended didn't have any regular classrooms or playgrounds. None of the teachers had any form of training, and most of them were unable to speak English properly. Physical punishment was commonplace and the atmosphere was one of perpetual fear. Religious studies were the core focus, and any form of dissent, even something as slight as not concentrating during daily prayers, was harshly penalized. You may by now be assuming that I was educated many decades ago, or under some fundamentalist regime. But this was in London in the 21stcentury, and my school was far from unique.
I'm there too, of course, but I'm talking about my experience in a Church of England primary, not ACE. For now, FSA is limited to the UK, but I'm hopeful that in time, either the existing site will expand or there will be spin-off versions for people in other countries.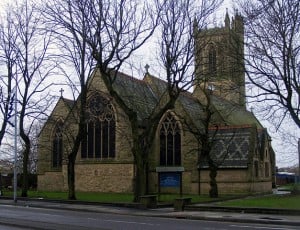 My hope is that, just as HA includes the views of those who are favourable to home schooling in general but aware of its abuses, FSA will be supported by those who see benefits in faith schooling but still recognise that what Aliyaah and the Charedi student describe is unacceptable. At the same time, my view, and the view of the other FSA contributors I've spoken to so far, is that secular schooling offers the best and fairest solution for students from all backgrounds to pursue the lives they want to lead.
Until now, when the media, schools, and governments have talked about faith schools, they've talked almost exclusively about what parents and religious leaders want. These are not the only voices that count. It's time for the students to be heard.