Last week I reported that Iowa House Study Bill 186 would allow a fundamentalist Christian school to operate with no accreditation and no licensed teachers. This weekend, the bill's sponsor, Tim Kraayenbrink, defended his decision, according to the Fort Dodge Messenger:
The Republican from Fort Dodge said the school will close without the exemption.

"They deserve to stay open and serve these children," he said. "I will not change my mind on this."
What Kraayenbrink did not say is that Anchor Character Training Center (ACTC) should have closed years ago.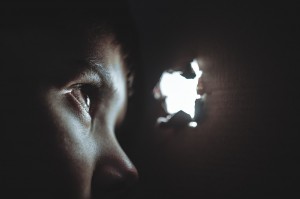 For many years, Harvest Baptist Church operated ACTC without any state licence. In 2009, it harboured a 16-year-old sex offender who had been convicted outside the state, possibly in violation of sex offender registry laws (the county attorney did not prosecute because no one brought a case).
I've written extensively on this blog about Roloff homes. These usually unlicensed homes have in many cases moved from state to state to avoid regulation. Worryingly consistent reports of abuse come from almost all of them. Many have been raided by the state, and some forced to close. Staff in these facilities usually have no expertise in looking after troubled youth, and often have no more than the 1-week training you need to run an Accelerated Christian Education learning center. By and large, the children are not placed in these homes by the state, and they are not genuinely 'troubled' (at least not before they go into the home). Rather, they are sent there by hyper-conservative religious parents. I've personally spoken to women who were sent to Roloff homes because their parents once caught them kissing a boy or drinking a beer.
There is a large amount of evidence linking ACTC to Roloff homes where abuse has been confirmed (link 1, link 2, link 3,). According to Fornits Wiki, which gives information on these 'Troubled Teen' homes, former students have reported corporal punishment was used at ACTC.
The facility opened in 1996. By 2009, according to County Sheriff Brian Mickelson, twenty-four young people had run away from the facility. This is from the a residential school with a capacity of only about 35 students at a time. As blog readers have pointed out, teenagers sometimes run away from legitimate, well-run residential facilities too. But the Roloff homes have a history of teens who had not previously been a flight risk running away because they were abused, like Rebecca Silva, who fled New Bethany home for girls.
In the same period, according to the Sheriff, there was also one allegation of child endangerment and one case of criminal mischief, although no charges were brought.
ACTC, mercifully, is now subject to the kind of inspections that other Roloff homes have been able to avoid. The staff are subject to background checks, and state agencies can still intervene if necessary. But these regulations were only brought in because of abuses at Roloff-style and WWASP homes in Iowa. I went to an ACE school that was inspected by the state in the 1990s, and abuse still happened there. I hope Iowa's inspectors today are sharper than the ones who looked at my school.
This ACTC newsletter (which appears to be from 2013) shows that they censored incoming and outgoing communication between children in the facility and their parents:
We have just a short time with so many of the residents at the home, please do not interfere with the program. You can help us in the following ways:
1. Do not participate in handling mail for the residents.

2. Do not make promises to the residents without prior permission by staff of the ACTC.

3. Do not come to the home to visit residents without prior permission by the staff of the ACTC.

4. Do not give gifts or money to the residents without going through the staff of the ACTC.

5. Do not provide transportation to the residents without going through the staff of the ACTC.

6. Do not provide phone contact for the residents. Phone calls are allowed only through the ACTC office.
We have seen this pattern of censorship and isolation before from similar places. Social workers have pointed out that actually you see policies like this in many facilities for abused teens, and for good reason. They can, for example, prevent abusers from reaching their former victims. At Roloff homes, however, they've been used to stop the children from telling their parents about the abuse they were receiving. A woman I spoke to from a Roloff home told me how the staff had persuaded her that her parents didn't care about her because she never heard from them. In fact, they had stopped her parents from contacting her.
In this YouTube video, a former student accuses the Pastor of Harvest Baptist Church, which owns and runs ACTC, of covering up a rape at "his school".
Marvin Smith, Pastor of Harvest Baptist Church in Fort Dodge, Iowa. Do you remember hiding the rape at your school by a man named Rick Durbin?
According to the church website, the church also operates another school, Harvest Baptist School, so it is not clear whether this woman's allegations relate to ACTC. But either way it should be of concern that these allegations relate to people in a position of power over ACTC.
If you've been reading this blog for any length of time, you'll understand: Anchor Character Training Center is a Roloff home without Lester Roloff's name on it (HEAL online, a group for survivors of abusive homes, agrees). According to HEAL, it is affiliated with Hephzibah House, the site of a shocking ABC News investigation:
Even if we assume that abuse is a thing of the past at ACTC, however, the fact remains that it supplies an inadequate education. In this video, State Representative Mary Mascher (D-Iowa City) describes how students from ACTC applying to Iowa State University have been rejected because the university considers them unprepared:
Iowa's legislators want to keep ACTC open even though it can't meet the conditions for state accreditation. They must not be allowed to do so.
***
This post has been substantially revised to include additional context about Roloff homes and to clarify why ACTC's policies, which appear similar to those of some legitimate facilities, may be of concern. An archive of the original is here.