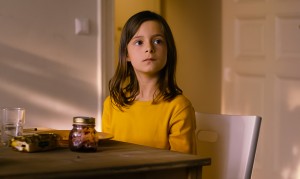 It's time to publish the list version of the movies that inspired, impressed, and moved me most in 2014.
My original announcement of the list is here, and it includes some notes and reviews of the films included.
Annual Disclaimer: Notice, I didn't say "the best films of 2014." Nobody, not even the most experienced and devoted film scholar, can claim to report that.
We experience, interpret, and remember art as individuals with particular strengths, weaknesses, memories, loves, and fears. When we share what moves, inspires, challenges, discomforts, and offends us, we reveal a lot about ourselves.
I share this list so you know what meant the most to me in 2013. And if you want to understand why these films made an impression… well, that's why I write reviews.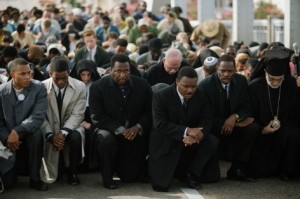 There are a lot of important films I have yet to see.
This is an American Releases Edition: It includes only films that had their first commercial releases in the U.S. in 2013.
One more thing: If you want to understand the color-coding of the titles, as well as what this list really represents, read my introduction to the Looking Closer Favorite Films lists.
So, here they are: The films that inspired, moved, challenged, and intrigued me in 2014.
Red = Treasures, 

Purple = Favorites, 

Blue = Achievements,


Gray = Decent/Noteworthy, 

Green = Unseen or Undecided
2014
FAVORITE FILMS: AMERICAN RELEASES
1. The Strange Little Cat
2. Selma
3. Virunga
4. Two Days One Night
5. The Immigrant
6. The LEGO Movie
7. The Grand Budapest Hotel
8. Mr. Turner
9. Boyhood
10. Holbrook/Twain: An American Odyssey
11. Calvary
12. Song of the Sea
13. Inherent Vice
14. Journey to the West
15. A Most Wanted Man
16. Only Lovers Left Alive
17. Life Itself
18. Gloria
19. As It Is In Heaven
20. Whiplash
21. Gone Girl
14. Life Itself
15. Gloria
16. As It Is In Heaven
17. Whiplash
18. Noah
19. Interstellar
20. Jodorowsky's Dune
21. Blue Ruin
22. Snowpiercer
23. The Hunger Games: Mockingjay — Part 1
24. Edge of Tomorrow
25. The Babadook
26. Ida
27. Muppets Most Wanted
28. Finding Vivian Maier
28. Locke
29. Chef
30. The Trip to Italy
31. Birdman
32. American Sniper
33. Guardians of the Galaxy
34. Under the Skin
35. Stay tuned… more titles will be added soon.
ON-DECK WORLD PREMIERES
(Films I saw in 2014 that are awaiting a commercial release in America either in theaters or on VOD.)
Something, Anything