I listen to almost every music album published every year. These are my favorite albums of 2014. You can look at them as a list of suggestions for great music produced last year. Of course, you might feel some other albums should have made the list. Leave your choices in the comments.
I believe there are far more than 12 great albums this year. I would have loved to add many more pop albums, but ultimately I liked these choices much more. I think the moral of this list is that people who say music is dead or has become worse are wrong. These are 12 unique, outstanding and masterful albums and the list could go on. From the loudest to the slowest, from the angry ones to mellow ones, from nostalgic albums to the futuristic ones, from those that defy their own genre to those which celebrate them, they all have one thing in common: great music.
All of these album covers are large pictures, so if you click on them you can get a nice poster.
12) Longhena by Gridlink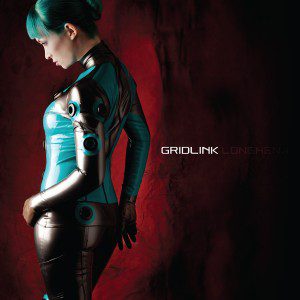 If you don't like extreme music, you might fail to appreciate this album. But this is definitely one of the best extreme metal album of the year. Its true value comes from its paradoxical nature, the way it seamlessly moves from soft melodies to sudden aggressive shredding of guitar. The result is a very pleasant mix and all of the songs on the album are genuinely good.
To be honest I have never been a huge fan of grindcore among metal sub-genres, and I think this album transcends the genre. This was the first Gridlink album I've listened, and going back and listening to their previous two albums I wasn't impressed at all, so I'm happy to say this album adds a name to the long list of great metal bands.
If really really loud music doesn't give you headache, check this out.
11) 1000 Forms of Fear by Sia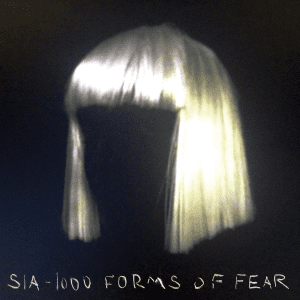 This album is most famous for the song "Chandelier". In the video of the song a small girl dances in a seemingly abandoned house. I believe it is a very great song and a greater music video. The whole album has a very peculiar aura that makes it awesome. I don't know if it's the effect of the music video or not, but the entire album sounds like it belongs to a very mysterious atmosphere in an empty house.
And of course it's an album in which all songs are awesome, not just the singles. Sia is a great singer, her voice has a personal touch and unique to her.
10) St. Vincent by St. Vincent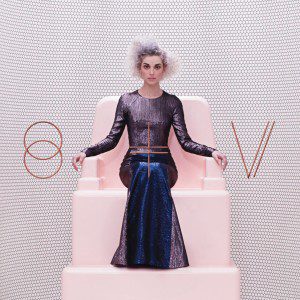 Speaking of unique, St. Vincent's sound is certainly unique. She is decidedly very playful and self-aware in her music, and there's a "wink wink" aspect to her work that's usually found in pretentious works, but it completely suits the theme of what she does.
Her music is a music of a digital age, and there is a sense of machinery in the overall tone of the album. The songs are catchy and you can listen to them while you are in a bus, but they also twist the style playfully from time to time. Definitely one of the best albums of the year.
9) Piñata by Freddie Gibbs and Madlib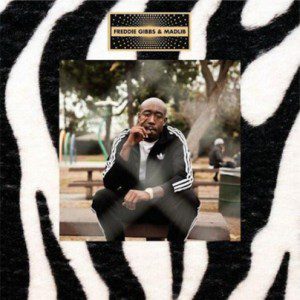 Rap seems to be moving away from its "gangsta" roots in general, and this is a good thing in my opinion. However the "gangsta" genre still has valuable things to offer and this album is the evidence for that claim. It features a large list of famous rappers. Its lyrics are very honest and very raw, and very complex in the way they handle their tough subject matter, and the album certainly comes across as a very humanistic look at a life of strife and trouble, and more than anything it is a very great piece of narrative, as it tells the story sympathetically and without glorifying any undesirable element of them. It's very human at its heart and that makes it a great work of art.
Rap fans will appreciate this album for the sense of nostalgia and a return to the roots, non-rap fans will appreciate the complex human narrative. An album for everyone.
8) The Serpent & the Sphere by Agalloch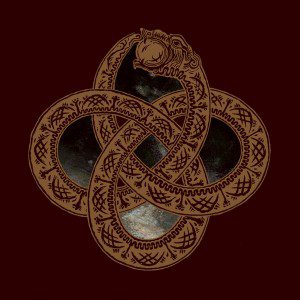 Agalloch are certifiably a great metal band and I've loved every album they have made so far. This one is no exception. I don't like weird spiritualism unless it comes to me in the form of a good metal album (or a Yeats's or Blake's poem), and this album about the endless cycle of birth and rebirth is a very interesting thing to listen to.
Now this album is a deathcore album so some of my readers might find it too heavy. But just like Gridlink I think manage to transform their own genre while remaining loyal to their roots, and the experience of living this mythology through music is completely captured, and I recommend this album wholeheartedly.
7) Morning Phase by Beck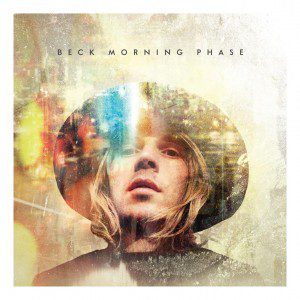 Beck is most famous for his absolute worst song, "Loser". But he is a great artist, and this album is yet another testament to his greatness. This is a very sad album, and who doesn't love perfect sad songs? The melancholic tone of the album just speaks to your heart gently, and I don't know about you but this is my favorite kind of sad song, gentle and subtle, they slowly surround you like a cloud.
The album is nominated for a Grammy Award for Album of the Year. Which is very good news. Now this is your homework: go out and make "Blue Moon" more famous than "Loser". Thank you very much.
6) Passerby by Luluc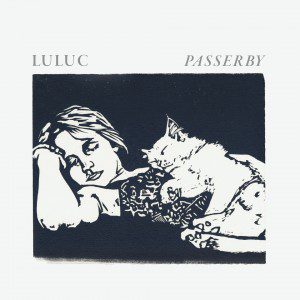 When it comes to most albums on this list, I'm worried if my choices would prove too heavy for people. However, this one makes me worried whether people find it too soft. I mean look at that album cover: this image of a cute cat sleeping on a sleeping cute little girl really encapsulates the mood of the album and it is all so mellow you feel like it should be played in a warm coffee shop in winter while you sip coffee and hold your beloved's hand. It's that kind of music.
But what makes a good album is an album that captures the mood and atmosphere in a way that no other piece of art has and this album has that to a tee. People come and go, but the music stays. And this is true about our fictional coffee shop, people come and go and you can't hold your lover's hand forever. But let's listen to this mellow music meanwhile. It's great stuff.
5) Once More 'Round the Sun by Mastodon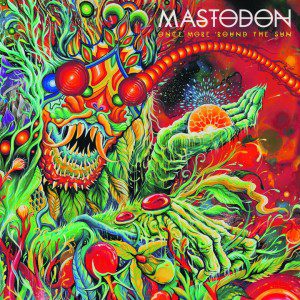 Mastodon was a heavy metal band and now they have released an album which sounds much softer and they have transformed their style. This is awesome, and I have argued why bands should do that before. The songs are very catchy and I hope people who have never heard Mastodon would listen to this album and get familiarized with this great band. The songs sound as if the band were taking things easy, something that is not heavy at all and doesn't have a very audacious style and yet every song is great and worth listening to.
The previous albums had already shown that Mastodon are capable of writing perfect melodies, as they all were interwoven with their metal. Now it's just perfect melodies and a great ride.
4) Pale Communion by Opeth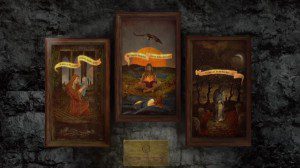 So this is the second album on the list which belongs to a previously extreme band who have now produced something a much softer album. And this is awesome! Evolution is awesome, as I've said in the previous entry. Anyway Opeth moved away from their extreme roots long ago and they were perfect then and they are perfect now and this album is incredible and you should buy it and listen to it ten times right now.
And this is the heaviest album they have put out since they turned progressive. It could even be considered metal in a sense. Of course there are very strong and haunting melodies, and there are strong and moving vocals, and these melodic songs are haunting and intricate and they made me feel I was reading a dark and yet masterful novel set in medieval times.
Great stuff.
3) Ronnie James Dio This Is Your Life by various artists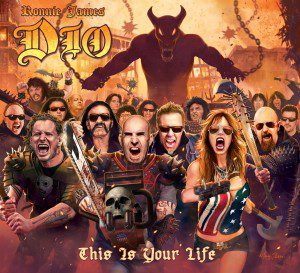 This is the most awesome thing ever. Dio is the greatest metal singers of all time in my humble opinion, and here are a great list of the gods of metal paying tribute to this indisputable giant of the genre. There are classic gods and newer gods from a variety of all sub-genres, and the covers are almost all such awesome covers and things like this justify the existence of our universe and why despite of all problems living is still worth it. This album is so great.
This is the list of bands and people who appear on this album: Anthrax, Tenacious D, Adrenaline Mob, Corey Taylor, Halestorm, Motörhead, Biff Byford, Scorpions, Doro, Killswitch Engage Glenn Hughes, Jimmy Bain, Rob Halford, Metallica, and Dio himself.
Need I say more?
2) Endless River by Pink Floyd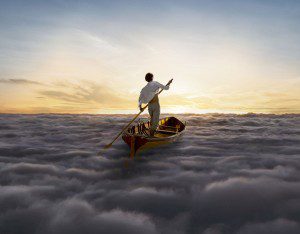 So is this what leftover Pink Floyd sounds like? To be honest, I didn't look forward to this album because the premise "yeah we made these back then but now we're releasing them" always seemed suspect, like why didn't you release it in the first place. But no, this one is straight up masterpiece after masterpiece. There are basically four songs, three of them instrumental, and they sound like Pink Floyd at their best. I feel incredibly happy that exactly 20 years after The Division Bell Pink Floyd discography has been expanded again and with another great album.
So, David Gilmore: please go ahead and search your basement for more stuff like this. Thanks.
1) Citadel by Ne Obliviscaris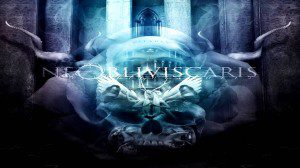 So if Richard Wagner was alive today, he would be a metal musician (of course he would), and this would be the music album he would release. This album is "epic" and I don't mean to use this word in the cheap way, but epic meaning the proportion of its scope is vast and it goes beyond the limits of what we think of as music albums. It is like a classic work combined with an awesome metal album, and not only in the sense that instruments like violin are seamlessly used with metal instruments, but also and mainly in the final product that is something that transcends the genre and music and time and place and becomes a masterpiece of universal worth.
That is why choosing the number one was so easy. All albums on this list are great, but this is something else.  It is something that is simply perfect and every time you listen to it again reveals another aspect of its perfectness and you feel that if another band had come up with two minutes of this album they would be immortalized and yet this album manages to be like that the entire time and although there are nominally six songs listening to this album makes me forget all earthly barriers like track numbers, this album is so perfect that it transcends existence and becomes one perfect thing that exists only to nourish people with its never ending bliss.
What I'm saying is, there are gods, and they're called Ne Obliviscaris.