The Assembly of Experts is a legislative body in Iran which is tasked with choosing and monitoring the Supreme Leader. Of course there's no actual monitoring going on, as they have devolved into being a group of sycophants for Khamenei. However it is very important to know who will be the next chairman of the Assembly, because it would show who has the upper hand in Iranian politics now. This is a very important question for the future of Iran.
The previous chairman of the Assembly of Experts, Ayatollah Mahdavi Kani, died a few months ago (Read my obituary here). The next chairman will be elected by the Assembly in a month. There are three men who have been mentioned as possible cases, and I tell you here who they are and what their election would mean. (Other names have come up but I find them extremely unlikely).
Mahmoud Hashemi Shahroudi: The Most Likely Scenario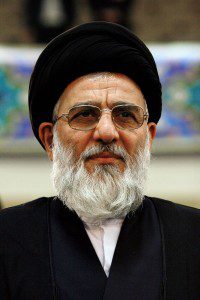 Ayatollah Mahmoud Hashemi Shahroudi is a traditional conservative. He used to be the head of the Judiciary as the Chief Justice of Iran. He is known as the least awful Chief Justice of Iran, although the Judiciary was still pretty awful under him and continued to function as one of the main oppression apparatuses of the regime. He did some minor improvements though. He also serves on Guardian Council which is the main anti-democracy body of the regime. He is a moderate, but not a moderate by reformist standards, he's rather a moderate conservative. Also, among Shia clerics his theological credentials are more than his opponents, as he is a real Grand Ayatollah and not a regime manufactured one, and he is highly respected among the clerics and religious people.
Mostly, he would be a repeat of Mahdavi Kani. If he is elected, it would mean that he has been a compromise between the Reformists and conservatives to make sure that fundamentalists don't take power, and it would mean that the balance of power has not significantly changed and that the status quo is intact.
Personally I predict that he will be the next Chairman.
Mohammad Yazdi: The Worst Case Scenario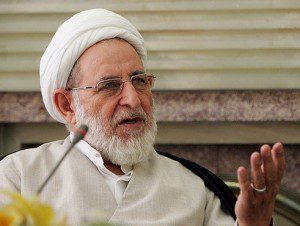 Mohammad Yazdi also used to be the Chief Justice of Iran and also on Guardian Council. But he is remembered as one of the worst, he didn't hesitate to use his power to trample free press and free speech and condemn political prisoners excessively, and he is an extremist and extremely reactionary and he represents one of the worst faces of the regime.
If he is elected, then it means that the radicals have hijacked the conservative movement entirely, and that the power balance has shifted in favor of extremists and no concession with reformists would be made. And it also means that we have to pray to all gods from all religions and do every magic trick that Khamenei doesn't die until 2016 when the next election of the Assembly of Experts is held.
I find that unlikely to happen though. Simply put most traditional conservatives aren't that radical and they currently control the Assembly.
Akbar Hashemi Rafsanjani: The Best Case Scenario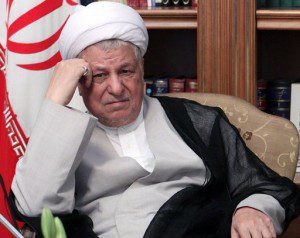 If one man were to symbolize the Iranian regime, it would be this man. One of Khomeini's closest allies, as president he was initially the power behind the throne, a staunch conservative if a pragmatic one, he was the arch-nemesis of the reformist movement, but his power was gradually decreased and he himself began to move towards reformists, until he came strongly in support of Green Movement and from that point he was removed as the Chairman of the Assembly of Experts and barred from Friday Prayers and in 2013 from running as president, he is now a major reformist leader and Rouhani's closest ally and benefactor within the regime.
Many predicted he wouldn't run for Chairman, but he has said if "undesirable" people run I would also run to prevent them from taking power, which refers to radical conservatives.
A win for him would be a win for reformists, and it would show that reformist again hold powerful sway within the regime, and a very welcome news. But I don't think it would happen. It would be a direct rebuke to Khamenei, and that's not going to happen.
Whatever happens, the unfolding theater would be very educative to those who follow Iranian politics.