A great writer and a great feminist passed away today.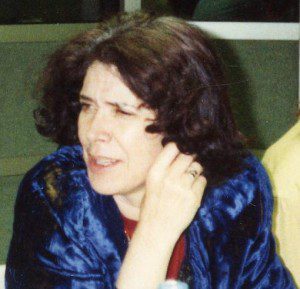 Via Al-Arabiya:
Novelist Assia Djebar, an ardent defender of women's rights in her native Algeria, has died aged 78, state radio said Saturday.

The French-language author and filmmaker, who was seen as a contender for the Nobel literature prize in recent years, died on Friday in a hospital in Paris.

She will be buried in her native home of Cherchell, a Berber coastal town west of Algiers, the radio said.

[…]

She wrote more than 15 novels in French as well as poetry and short stories, receiving widespread acclaim for her treatment of Muslim women and their struggle for emancipation.

Her books have been translated into 23 languages, including English, and she divided her time between Paris and the United States where she taught graduate studies at New York University.
I have only read one of her novels, The Mischief, but I loved that one so much that she has been one of my favorite authors. The book is mentioned in the Al-Arabiya report too:
Djebar rose to fame after publishing her first book in 1957.

The novel, "La Soif" — literally "the thirst" but translated into English as "The Mischief" — was compared favorably to its best-selling contemporary, Francoise Sagan's "Bonjour Tristesse".

It was published under her real name before she adopted Assia Djebar as her pen name.

La Soif's protagonist Nadia is a westernized French-Algerian girl who lives a carefree life, and tries to seduce her friend's husband in order to make her own boyfriend jealous.

The book was condemned in Algeria for ignoring the politics of the day.
I don't know if her overall career justifies a Nobel prize or not, but she was definitely a great author.
She will be missed.