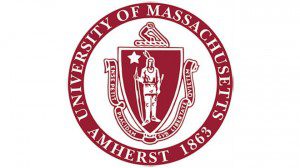 The University of Massachusetts, in Amherst, a university which has a reputation of accepting a lot of Middle Eastern people (it at least has such a fame among Iranians), has announced that it will not accept Iranians in certain academic programs and that Iranians should not apply. A PDF file outlines the new policy.
Sorry for the large quote, but I want to present the explanation of the university fully.
In August 2012, Congress enacted the "Iran Threat Reduction and Syria Human Rights Act of 2012," (Pub.L. 112-158,, August 10, 2012), which excludes citizens of Iran from education in the United States if they plan to focus on nuclear and, more broadly, energy related research in Iran. In July 2013, the U.S. Department of Homeland Security provided clarification on H.R. 1905, stating that Iranian citizens are ineligible for U.S. visas if they are seeking to participate in higher education in preparation for a career in Iran's petroleum, natural gas, nuclear energy, nuclear science, or nuclear engineering fields.

Additionally, Iranian citizens seeking to study in other fields, such as business, management or computer science, but who intend to use these skills in Iran's oil, natural gas or nuclear energy sectors, are also ineligible for visas.

[…]

Colleges and universities in the U.S. have found that Iranian students who travel abroad during their studies are being denied reentry by the Department of Homeland Security as a result of these and other regulations. There are significant penalties, both civil and criminal, that could potentially impact faculty, staff and students, for violations of this Act and the related regulations and restrictions.

[…]

The University has determined that these sanctions pose a significant challenge to our ability to provide a full program of education and research for Iranian students in certain disciplines and programs. Because we must ensure compliance with applicable laws and regulations, the University has determined that it will no longer admit Iranian national students to specific programs in the College of Engineering (i.e., Chemical Engineering, Electrical & Computer Engineering, Mechanical & Industrial Engineering) and in the College of Natural Sciences (i.e., Physics, Chemistry, Microbiology, and Polymer Science & Engineering) effective February 1, 2015.
So how do I feel about this decision by UMAss? I feel glad, and I applaud this decision.
It seems most people are reacting to the news as if UMass is the guilty party here, but it's not so. I have seen a negative reaction from NAIAC and I love those guys and I fully support them, but I think they've got this one wrong.
Because of the nature of my job (which I can't disclose here for obvious reasons) I am completely qualified to talk about the experience of Iranian students applying abroad. And I think the university's decision saves a lot of money and trouble and heartbreak and harm from Iranians. I know way too many students who were accepted by the university but failed to obtain their student VISA.
Also, the university has finally brought this problem to light. For long Iranian reformists have argued that these sanctions harm the people and the youth and most of all the university students (who are actually the pro-western and pro-democracy demographic), and the western governments were trying to sell to us this idea of "smart sanctions" that harm the regime and not the people, and true to their propaganda, an official from the State department has told BBC Persian [link in Persian] that no such policy exists, but they're lying.
This decision finally brings the true venomous nature of these sanctions to light, and shows one of the reasons that Iranian students so overwhelmingly support Rouhani in his quest to lift them.
If you are sad that UMass doesn't accept Iranian students in certain programs and it sounds like discrimination, don't blame UMass, blame the sanctions, and support Obama and Rouhani and a diplomatic end to the nuclear crisis.
One of my friends is an exemplary students who was accepted at a prestigious university in the United States and was denied VISA because his program had some faint connection to something we apparently shouldn't do. This particular student was also gay, a staunch liberal, and a fierce atheist.