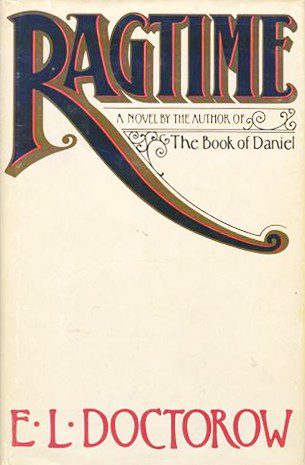 I read Ragtime when I was very young. I still couldn't read English, so I read its Persian translation. And it changed my life forever.
There are many great novels. Some of them are great narratives of inner lives of people, or voices of their generations, dreams, nightmares, emotions, darkness or light. A great novel can be about anything really. But then there are great novels that you feel are about nations, whole cultures, and reading them help you appreciate and understand a chapter of history, and you become so intimate with a nation that you feel you have lived there.
I can name lots of such novels. For India, Midnight Children. For Russia, War and Peace. For Peru (and Latin America really), Conversation in the Cathedral. And for America, Ragtime.
And this is quite personal, but Ragtime spoke to me on a deeper level than all those other masterpieces. Funnily, I think all the other three novels are greater in literary merit, but Ragtime was definitely more influential on me as a person. I was fascinated by the paradoxical complexities of the American society, of the strong role of popular culture, by the way racism was portrayed, by the strange mixture of socialism and capitalism in the mindset, and most of all by the bizarre ability of the American mind to be self-deprecating and extremely conceited of itself at the same time.
I had to know more about the American culture. I had to read more American literature, watch more American movies, understand the intricacies of American history and politics and culture. And I embarked on that. My academic discipline later in life was English literature.
Years later, I reread Ragtime in English and I loved it even more. Now I knew who the hell were people like JP Morgan, Harry Houdini, Henry Ford, Emma Goldman, and Theodore Dreiser. Therefore I could enjoy the interesting interplay between fictionalized reality and historical fiction more. My understanding of American history and its struggles with racism was deeper, I could appreciate the layers of this novel much better.
What I mean is, you really should read Ragtime if you haven't. It's really a great novel.
While Doctorow was the man who made me fall in love with American literature and culture, he was later overshadowed by other figures in American literature such as Cormac McCarthy, Sylvia Plath, Toni Morrison, Don Dellilo, Philip Roth, and of course figures in English literature as a whole (W. B. Yeats, T. S. Eliot, D. H. Lawrence, and others). So I kind of forgot about him along the road and never any other work of his except Ragtime, and I always forgot to mention him as a great influence, which is shameful (and I will change it in the future).
This might be strange to say, but to me Doctorow feels like that elementary school teacher I never had and I always wished to have. The one who introduces you to your main passion in life, which was English literature for me. But that is the magic of literature – people can transform your life continents away.
And I want to pay my respects to my teacher who has recently passed away. This is a fantastic obituary about him. Read it. Read Ragtime. And I will read his other works.
Thank you, E. L. Doctorow. Rest in peace.
Image credit: Wikipedia. Read up the legal horseshit there.