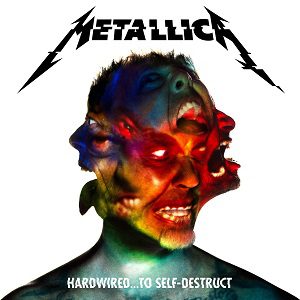 Metallica has released their new album, Hardwired… to Self-Destruct. You can buy it, and they have released a music video for each of the 13 songs on their album, so you can listen to the entire album on YouTube too. Here's a link to a playlist.
I have listened to it three times now. 10/10 pure awesomeness! Certainly better than their three previous albums (including Lulu, and I loved those as well). It's already clear that many of the songs will be classics and I want to listen to them over and over!
I never lamented the evolution of Metallica (I considered it a sign of growth, and I have admired them for it), and I absolutely love their allegedly "less metal" albums. But this return to the roots feels authentic and it's simply awesome. Great album! Great energy! Pure headbanging fun!
My favorite songs on the album are "Atlas, Rise!", "Halo on Fire", and "Moth Into Flame".
I don't have much to say, just wanted to recommend the album to everyone.