Dr. Benjamin L. Corey has written one of the standard posts that progressive religious people love to write, one of the million posts that ultimately boil down to "I'm a Christian and I meet the minimum standard of a decent human being, so please reward me by not ridiculing my ridiculous ideas and showing them the respect they haven't earned". But one particular part of that was so contentious that he wrote a follow-up to it.
That particular request is this: stop calling Bible a fairy-tale, because, and get this, it's not correct when it comes to literary criticism and it reveals an unsophisticated attitude toward literature. (Unless you're a narratologist, in that case all genres follow the basics of folklore).
Dr. Corey's own definition of fairy-tale is incredibly narrow, but the whole discussion is irrelevant. No one thinks that Bible is actually a fairy-tale, when they call it a fairy-tale, they're mocking it. Fairy-tales (inaccurately) are considered as childish and silly stories, and basically, people are calling Bible a silly book. It's like calling someone childish, explaining that they are adult doesn't really address the mockery, the jester already knows that.
But! I don't want to be accused of pushing obstacles in the path of cooperation between progressive Christians and atheists, so here I am taking a step to oblige Dr. Corey, and to propose four other literary genres we can call Bible, none of which are fairy-tales.
 4) Porn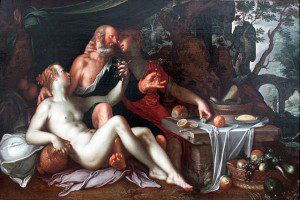 If you have a really, really, weird taste in porn, if the advertisement shown to you when you visit porn sites can scare Ted Bundy away, if your internet history will cause your family to disown you after your death, then you can use Bible for your masturbatory purposes. You can get almost all fetishes exclusive to the darkest corners of poorly drawn hentai websites in that book.
These incredibly depraved scenes for you to shamefully masturbate to include scenes such as a father offering his daughters to be gang raped by an army of horny men instead of two angelic twinks, and then those same daughters avenging that by getting him drunk and raping him instead. That plot makes even the raunchiest writers of incest rape hentai blush. Or when a man bangs his own daughter-in-law because he thinks she's a prostitute. Or when a prophet bangs his sister-in-law because he "mistakes" her for his actual wife. Also when you realize that all the children of Adam and Eve fucked each other to make sure human race continues. Basically there's more incest in the Bible than Game of Thrones.
I don't know of any tentacle rape scenes in the Bible, but I am sure there's one in one of those Gnostic Bibles.
3) Torture Porn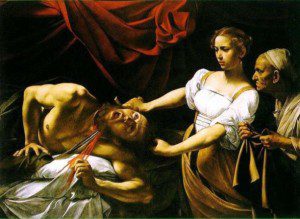 Not to be confused with regular porn, torture porn is a genre for people who find 300 and Silence of the Lambs too mild, and are filled with extremely violent scene after violent scene, like the Saw franchise or A Serbian Film. I guess you can masturbate to those films too, if you're so inclined. And if yes, then you can masturbate to the Bible too.
One of the milder scenes in the Bible is when a woman called Jezebel is thrown off a building and then her corpse is devoured by dogs. You can't say that about That scene qualifies as mild because at least the woman was alive by the time she was being shredded to bits. But you can't say that about Herod who was alive when the worms ate his head. Others less fortunate than Jezebel include Haman who is anally impaled, or Jehoram who literally shits himself to death when he anally evacuates his intestines, or when a priest impales an unnamed man anally so hard that the spear comes out of the stomach of a woman he was having sex with. All this anal fixation is getting to get creepy, guys.
But don't worry, it's not only impaling anuses the authors of the Bible were obsessed with to a serial killer degree, there's also foreskins. Read this lovely passage in its entirety: And Joshua made him sharp knives, and circumcised the children of Israel at the hill of the foreskins.
2) A Fucking Phone-book or Something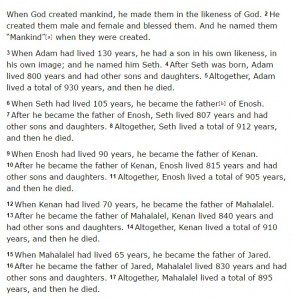 Have you ever tried to read the whole Bible from cover to cover? It can get really, really, boring at times. I guess the authors of the Bible were paid by word count by editors who didn't bother to read what they were handed, and those authors just copy-pasted their contacts in their phone to add to the word count.
Pages and pages and pages of genealogies. Name after name of people. Long and boring family trees. Even James Joyce and David Foster Wallace were not so postmodern to devote pages and pages of their work to simply listing people's names and nothing else. When X was Y years old, Z was born. Now replace the letters with names and repeat a million fucking times. It's so painful that makes you feel like one of those bible characters who are anally impaled.
1) Horror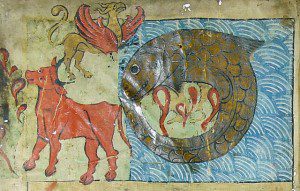 At its core, the Bible is the story of an eldritch abomination that is extremely jealous (by his own admission), and unless you don;t worship him, and don't kill animals for him, and don't kill his enemies and chop off their foreskins, he will rain upon you the most absurd punishments possible, including plagues and diseases. But even if you are completely obedient, you can still be punished randomly, like being tortured for years for a bet he took or randomly being asked to kill your child. Sometimes he devises absurd punishment for really minor crimes, like turning you to salt for looking back at a fucking city. And once he killed every living being except a few ones because he was angry.
I can't think of a more perfect horror story — to be at the mercy of this cruel irrational monster who is omniscient and omnipotent and can randomly decide to torture you in horrible ways.
So that's it, folks! Let's all be nice to Dr. Corey and not call Bible a fairy-tale. Call it porn instead.