Episode 22 of Recovering from Religion podcast, hosted by Emily Karp and Scott Smith is out, and I make a cameo!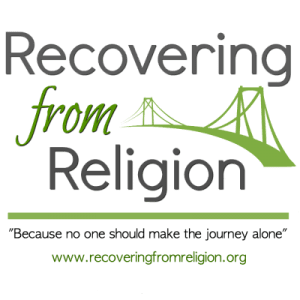 The podcast begins with a long interview with Adam Wadi, a closeted ex-Muslim who has written the book Atheism For Muslims: A Guide to Questioning Islam, Religion and God for a Better Future. His interview is very informative and useful, and can teach you a lot about Islam. After that, there's a number of personal stories, by Zerin Firoze, me, and my friend Farah Shah (the first alumnus of this very blog) whom you can find at the Blameless Sky.
I talk about my experiences as a young atheist in how I was treated at school and in intimate relationships.
It's a very good episode. Check it out here.