So, after lots of speculation and suspense, the Nobel Prize in Literature goes to Kazuo Ishiguro. In my piece leading up to the prize I said that literary prizes have two functions, either to help your get familiar with an author you have not read before or to delight you in knowing that an author you like has won. Ishiguro is the latter: he is a fantastic author and I'm very stoked to see him win.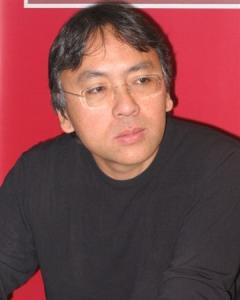 Of course, I would like to reflect a little about the meaning of Ishiguro's victory. There are many people who call Ishiguro's safe, as he is an established author considered by most people as deserving, therefore it's very unlikely that his selection would ruffle the literary feathers — the way Dylan's selection last year did. For example, M. A. Orthofer of my favorite literary blog The Literary Saloon writes:
 (Yes, after last year the Swedish Academy retreated to (complete) safety — Ishiguro is a fine writer but already up there among the best-known writers who are considered literary (as opposed to purely 'popular') — and he writes in English. This is about as 'safe' and unruffling a choice as it was humanly possible to make ….. And he'll cut a fine figure at the Nobel banquet, which they desperately want after last year's no-show.)
There is no doubt that in terms of the reactions to the win, Kazuo Ishiguro is a safe choice. However, one cannot help but think that it's also a very meaningful one. At the age of Trump and Brexit and the rise of the far-right, he is a British author of Japanese descent, one cannot help but connect the dots and imagine his story as an ode to immigration as a concept, a deeply British author with a Japanese name.
In that sense, I believe that Ishiguro represents the future of English literature, as many people with immigrant backgrounds or non-immigrants outside English speaking countries will start producing literature in English, making it truly a global literature.
But it's not only geographical and cultural boundaries that Ishiguro transcends, but also literary ones. He is beyond the meaningless classifications such as "literary" and "genre", as he does not limit himself within these arbitrary lines in literature — Never Let Me Go is science fiction, and The Buried Giant is fantasy, while The Unconsoled, I guess, is literary, and The Remains of the Day is classical in spirit and yet completely modern, like a John Fowles novel. I hope that by awarding Ishiguro, the committee is continuing the recent trend of expanding its definition of "literature", and finally letting go of this bigotry against genre literature.
Of course, if the award had gone to Atwood or Murakami, it would have the same effect. Ishiguro, Atwood, and Murakami are all similar in that they do write genre literature, but don't label themselves as such, and are not usually labeled by the committee as such. In that sense, all three represent the meaninglessness of the boundary, but not an outright violation of it.
That's why I am still holding out hope that one of the many deserving and great genre authors who do label themselves as science fiction and fantasy win in the near future, someone such as Ursula Le Guin, Connie Willis, Gene Wolf, among many others. Because these authors deserve recognition as much as the other ones.
Anyway, Kazuo Ishiguro is a perfect choice because he is a great and deserving author who transcends our arbitrary cultural and literary boundaries, and as a result, a beautiful, meaningful, and inspiring choice.
Image credit: Mariusz Kubik licensed under the Creative Commons Attribution-Share Alike 3.0 Unported license via Wikipedia