A very horrifying news from Human Rights Watch. Via their website: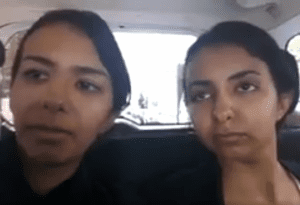 Two Saudi sisters in Turkish police custody are at risk of forced return to Saudi Arabia, where they could face serious harm from Saudi authorities or family members, Human Rights Watch said today. One of the sisters lost a challenge to her deportation in a Turkish court in December 2017 and is at immediate risk of deportation, while the other's case is still in process.

The sisters, Ashwaq Hamoud, 30, and Areej Hamoud, 28, said they fled Saudi Arabia in late February to Turkey to escape abuse from male family members, ranging from beatings to being locked in their room and deprived of food. Turkish authorities detained the sisters on May 16, in Istanbul when they attempted to follow up on applications for residency permits.
There's no surprise that if the women are deported, they might come to great harm:
The sisters are at risk of serious harm if returned to their family. They also face possible criminal charges, in violation of their basic rights, including for "parental disobedience," which can result in punishments ranging from being returned to their guardian's home to imprisonment, as well as charges of "harming the reputation of the kingdom" due to their public requests for assistance.
This is truly tragic. Of course, the government of Turkey is rapidly turning into a theocratic tyranny itself, and that might be one reason that they are now unwilling to aid these women who are at serious risk.
The only thing you and me can do is to create awareness and an international backlash that might motivate the Turkish government to rethink its decision, therefore please share the news with the hashtag #SaveAshwaqAndAreej to create some momentum for the news in the media.
I wish the sisters the best.