Today is the first day of our lord's year of 2019, and it's customary to post one's resolutions for the new year. However, I don't have any resolutions for myself, so I'm going to instead demand resolutions from the universe. I can't, wouldn't, and won't predict what's going to happen in 2019, but I can sure make some wishes! And here are the 10 things I really hope to happen in 2019: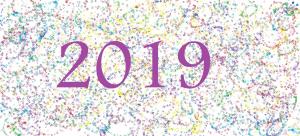 1) Iran joining FATF. FATF is the Financial Action Task Force, an international organization focusing on combating money laundering. FATF can blacklist nations, which would effectively cut them off from the banking system in the world. Back in 2016 Iran and North Korea were blacklisted. Since then, Rouhani's government has been trying to get out of the blacklist and join FATF as a member state. To do so, Iran needs to pass four sets of laws. Iran has passed, so far, three of them, and the last one is caught in a limbo: parliament has passed it, the administration supports it, but the Guardian Council, the unelected body with the power to veto all laws, has vetoed it. Now the law should go to the Expediency Council, and there the final decision is made. I hope Rouhani doesn't face yet another political defeat and we join the damn thing.
2) Europe and Iran creating an independent money exchange system to bypass the sanctions. Right now we are facing banking sanctions from the US, which makes any transactions in dollars with Iran illegal in the US. All major banks have branches in the US and are not going to risk their business there, so they'll block Iran. However, European nations are not happy with these sanctions and want to create a Special Delivery Vehicle (SPV) which is not connected to the US in anyway and deals with Iran in European currency (Euro, Pound, etc). If this becomes possible, as we just created a system like this with India, it'd enable Iran to sell its oil and not be completely economically annihilated. Of course, getting out of FATF is precursor to this, so I hope they both happen in 2019.
3) Ali Larijani remaining our parliament's chairperson. We're going to have a parliamentary election in 2019. I am extremely dissatisfied with reformists in the parliament, because of their lack of support for Rouhani's administration, basically preferring petty tribal interests to national interests and undermining him, stoking the flames of general dissatisfaction, impeaching his ministers at the time of crisis on invalid reasons, and many other issues. Funnily, I was satisfied by how moderate conservatives behaved, and their leader is Ali Larijani. I know turn out will be low enough that reformists will lose, and right now I'm like who cares, but I wish moderate conservatives still win and prevent our parliament to fall in the hands of the radicals.
4) Trump's approval ratings falling to 25%. I actually don't think Trump will be impeached. As long as he can be removed in 2020, and as long as he is unpopular and embroiled in crises enough that his administration is basically paralyzed, I'm happy. And hey, maybe if Trump's government is in such a poor state, he might try to make peace with Iran as a way to boost his reputation? One can wish.
5) Democrats agreeing on a few nominees before 2020 in the invisible primary. Since my main hope for 2019 is to see Trump lose to whoever is challenging him, I just wish that Democrats have a relatively easy and un-ugly primary that produces a good candidate. Right now a great number of people are running, more than thirty people. I hope that the invisible primary works and only about 2 to 5 candidates actually make it to the Iowa caucuses, which makes the resurgence of a Trump-like candidate difficult. This is my unlikeliest wish, but hey, it's a wish list, not a realistic hope list.
6) Brexit being cancelled. Brexit is an awful idea. It's bad for Britain, bad for the EU, and bad for the world in general, because globalization is good and nationalism is bad. Plus it'll be a good defeat for Trump and Putin and generally the populist right too.
6) T-Series surpassing Pewdiepie. Pewdiepie is an awful YouTuber. I don't think he's a Nazi, although I wish he were, because that'd make him slightly more interesting. I used to ignored him before but have been watching some of his videos lately, and they're just appeals to the lowest common denominator, crass and mostly unfunny humor, and no original content. He really doesn't deserve to be the most subscribed YouTuber.
7 ) Winds of Winter being released. Come on, George, you're killing us.
8) Nobel Prize in Literature returning in full force. It's a fun ritual that I really missed in 2018. I also want a genre author to win it. Also genuinely great writers such as Cormac McCarthy, Haruki Mirakami, or Ismail Kadare. Please don't die, Nobel.
9) It seems lots of great classic and legendary metal bands and artists are releasing new albums: Rammstein, Megadeth, Tonni Iomi, AC/DC, Scorpions, Dream Theater, Saxon (and Biff Byford), Pearl Jam, and an acoustic album from Metallica! I'm stoked, and I hope 2019 is a great year for metal.
10) Gimme more money! I want more money! Thanks.