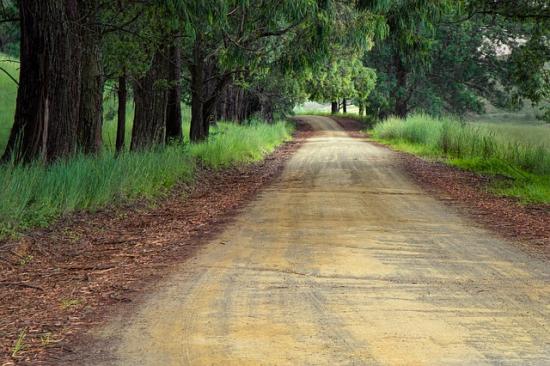 I know, I know: The name might seem narcissistic. When I told my wife that I was going with "Mere Chris-ianity," she rolled her eyes; "It sounds like you're worshiping yourself."
But I'm sticking with it. Not only because it was suggested by an author I greatly respect (Jeffrey Overstreet, back when I was considering "Through a Smartphone Darkly," suggested it in a Facebook group; my original idea was probably too close to the title of his fantastic book, "Through a Screen Darkly"). Originally, I'll be honest, I just dug the pun. But the more I mulled it over, I realized it's a perfect summation of what I hope this blog will be and the dialogue I hope to enter into with all of you.
Putting the 'Chris' in Chris-ianity
Obviously, the title refers to my name. I'm Chris. I've been writing professionally for 13 years as a journalist, film critic, freelancer and blogger. My work has appeared in weekly papers, film blogs, a former column here at Patheos, at Christ and Pop Culture, and elsewhere. But this venture is new and, to be honest, a little scary. I'm no longer solely appraising film and pop culture (although the conversation will definitely feature that); instead, I'm also opening up my life, exploring my faith, and asking just who I am and what faith looks like in this world.
I hope the allusion to one of my favorite books isn't too on the nose. But if it is, I'm okay with that. This blog is going to be about my outlook and dialogue with faith; if it didn't include a painfully obvious pun and a mention of the work that has been vital to my own growth, it just wouldn't be me. So maybe "Mere Chris-ianity" conjures up images of literature or a bit of navel-gazing. Maybe it sounds silly, corny or a bit pretentious. Good; all of those things can probably describe me. It's more obvious that it's the right choice.
What kind of Christian am I?
I think it's fitting that this blog is launching on the General Christian channel here at Patheos because I'm energized by the possibility of writing about my faith outside a strict denominational or sectarian box. For years, I grew up with an easily definable grid by which to view my Christianity. I could be described as a Baptist, an Evangelical and a Calvinist. For much of my life, those labels would fit. I grew up in the Baptist church; the church I attend now is part of a Baptist group of churches, even if that denominational description isn't part of the name (I consider myself Bapt-ish). Theologically, I probably fit into the mold of Evangelical, although there's obviously cultural, spiritual and political baggage I can't claim. And yes, a decade or so back, I went through a pretty serious bout out cage-stage Calvinism.
As you get older, you see that God doesn't respect your boundaries, and He's not a fan of our boxes. I could rattle off a dozen arguments about Calvinism only to have them stopped cold when I wrestle with their implications in my daily life. I'm a Baptist who finds great beauty in the liturgies, rhythms and traditions of the Catholic Church. I'm a theological conservative and politically left-leaning moderate who likes a good wine and finds great beauty in the theory of evolution. The more I grow spiritually, the worse those man-made boxes fit. Issues that used to be cornerstones get muddier and, honestly, less important the older I get, and my concern about whether we choose or are chosen seems less urgent when I'm trying to figure out how to trust God as I raise two kids and pay a mortgage.
At the end of the day, there's great relief in stepping out of my boxes and understanding that once you get past the main truth of Christ crucified, buried and resurrected, there's a lot of room for questions, doubts and reconsideration. Am I Baptist? Calvinist? Evangelical?
I'm merely Christian. And while theology is good, head knowledge gets you only so far; you must engage your faith with everyday living and real-world challenges. And my greatest spiritual growth these days comes with striving to reconcile what I believe with how I live, the culture I've been raised in and the questions that remain. So, in a way, this is what Chris-ianity is: Faith through the lens of my life, looking at the culture I love, the questions I wrestle with and the things that interest me. Again, the name feels appropriate.
From Chris-ianity to Christianity
My wife is right about one thing, though: I tend toward self-worship.
I like having a platform to share my thoughts with the world. Part of it is because writing helps me crystallize my thoughts, mulling over my own beliefs while I try to put them into words. But honestly, part of it is that I just like the attention. I like knowing people are reading my words and listening to the things I say. It makes me feel important, like my beliefs might have influence or power.
That's not a good thing. Time and again, I've learned that thinking too highly of myself is just a good way to bring the whole works crashing down. And so, it's my prayer that this blog is also called Mere Chris-ianity with tongue firmly in cheek, an acknowledgement that although I often think highly of myself, I know I'm a fool and that I am often very wrong. In fact, the constant refrain I hope to echo throughout this site is the simple answer, "I don't know." This site isn't my record of having it right. I'm not a preacher and I'm at best an amateur theologian. These words aren't meant to be prescriptive, nor are they meant to end with "Thus Sayeth the Lord." This blog is simply my attempt to understand faith in today's world, what God's doing in our culture and how I fit in with that. I write these words, I hope, with humility. I could be wrong; sometimes, I likely will be. That's part of the journey. These words are part of "Chris-ianity," which often falls short of "Christianity." The goal is to get myself closer to where I need to be.
Let's start the conversation
These entries are not meant to be sermons, but dialogues. I view this blog as a conversation. I'm going to put thoughts out there; there's a comment section where you can agree or disagree right back (a brief digression: I don't delete comments that disagree with me; I do liberally block and delete comments that are abusive, trolling or seeking to be contentious for the sake of contention). You can follow me on Twitter or visit my Facebook page. I hope you'll tell me if something moves you, encourages you or makes you laugh, but I also hope you'll tell me where you disagree and maybe where I'm off my nut. Iron sharpens iron, and I firmly believe that the sharpening can be done digitally. We're all fumbling around, trying to do this Christian walk of life better. We're going to do that by being open, honest and loving with each other.
So let's get started! I hope this is fun. Yes, I have some serious topics in mind, but I'm also eager to dive into the Christian culture I grew up with. I have some interviews in the hopper I'm thrilled for you to read. 'm excited about looking at our culture through the eyes of faith. I hope I can write something profound. If I can't, I'll settle for funny. Maybe it's the other way around.
Whatever it ends up being, welcome to Mere Chris-ianity. The name might be mine, but I hope you'll find a home here, too.