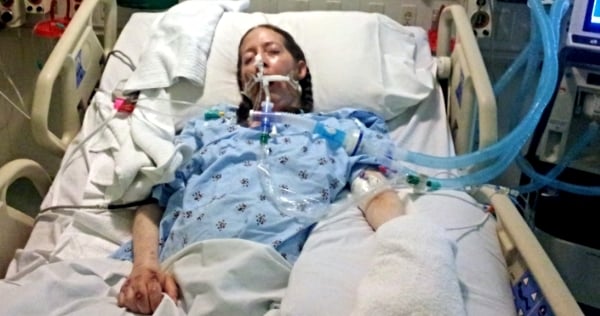 My doctors said I had profound brain damage and told my loved ones to give up hope for my recovery. They refused me any form of physical therapy, which they believed was useless for such an obvious basket case. These jaded physicians dismissed my loved ones' reports of my increasing state of arousal (a common thread in cases of covert cognition).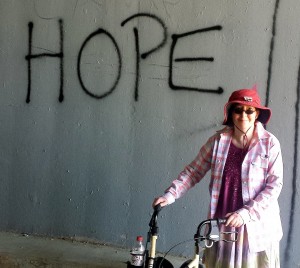 I wish they had been around when I visited the hospital ICU to deliver a gift basket that Christmas to show my appreciation to the staff who cared for me over those six weeks of coma.
Fortunately, Dr. Adrian Owen* and his research team has been enjoying early successes in making covert cognition detection portable and cost-effective using EEGs and other devices.** I had an EEG. All it could show was–not surprisingly considering that I'm writing this–I had brain activity. But if these researchers can perfect the techniques and, more importantly, ensure that they a widely adopted, there will be many more "miracle recoveries" like mine.
The first patient Dr. Owen tested–using a PET scanner–was Kate Bainbridge. She was given therapy and eventually recovered. Though Kate's now severely physically disabled, she's written Dr. Owen to thank him for discovering that she was "in there," as she has put it.
The British tabloid press has dubbed Bainbridge "Cambridge Kate." She was fortunate to be a patient at the Cambridge University-affiliated hospital where Dr. Owen was conducting research. He was looking for interesting vegetative patients to study–and he certainly got one.
I was also incredibly lucky, as well. Though I was refused therapy, I too awoke. But it shouldn't come down to a stroke of luck, so to speak. I'm haunted by the thought of patients like me having their plugs pulled because their doctors have also written them off (Kate was able to breath on her own).
When Simon Davis interviewed me for his Vice.com column Post Mortem, Skeptical Inquirer shared it on Facebook because the interview was in connection with my SI article, "Covert Cogntion: My So-Called Near-Death Experience." I should've been prepared for the reaction of certain loved ones who were faced with the impossibly painful choice of whether to pull the plug on their family members…and did.
Some were pained by the thought that their parents might've still be "in there." One rejected what I had to say about covert awareness because he was horrified at the thought that his long-vegetative son might be "in there," yet trapped and suffering. My heart breaks for him every time I think about it.
Still, I feel I have to speak out for those one in five patients. As I've said, I have a solemn duty as one of the tiny minority of patients who enjoy a full cognitive recovery. And as a writer, I have more than the ability to speak out. I also have the power of the pixel.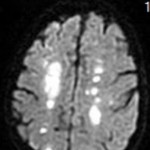 See also:
Celebrating Another Year of Consciousness
But the Owen Lab's work may one day provide these patient with a voice of their own. They've already allowed one patient, Scott Routley, to express that he wasn't in any pain using Dr. Owen's groundbreaking tennis technique (I'll detail that in my next post). Scott was also able to say that he enjoyed watching the hockey games his brother switched on for him.
Kate Bainbridge has expressed bitterness that her raking thirst was never quenched because her caretakers thought she was a vegetable incapable of discomfort. Not one, but two of my coma-dream serials involved ice cream, probably because I was left uncovered in my freezing-cold hospital room.
In one of my final coma-dream serials, I rebelled against my nursing aides and refused to allow my private parts to be cleaned, due to their over-rough treatment of my abrasion-sensitive skin. My rebellion happened only in my head, of course. The painful cleanings only improved after my awakening, just five days after I arrived at the nursing home.
In an email to Dr. Owen, this is what Kate had to say, referring to the PET scan photo recognition test that uncovered her covert awareness:
It scares me to think of what might have happened to me if I had not had mine. It was like magic, it found me.
Though Kate and I were among the fortunate ones–tragically, Scott Routley died–imagine if those one-in-five covertly aware patients could make themselves more comfortable. It's hard to truly express yourself with yes-or-no answers, but the impact on their lives would be enormous.
The one question Dr. Owen has avoided asking is, do you want to live? He believes medical ethicists will have to hash these moral issues out before he can cross that Rubicon.
Though Kate attempted to kill herself by stopping breathing (which is impossible), she's now grateful to be alive. I was perfectly happy in my dream world. If these patients could be made more comfortable, with control over their own care, the answer would be more likely to be yes.
Here is Part One, Part Two, Part Three, Part Four, and Part Five of the Coma Day series celebrating the third anniversary of my awakening and the advances in covert cognition detection.
*I've been in email contact with Dr. Owen, and he asked me to tell him my story. He's said that he's planning to contact me for additional details when he gets to the relevant chapters of a book he's writing for the popular market.
**The article focuses on locked-in patients, a concrete way these techniques could help people who are completely aware, yet trapped in the prison of their immobilized bodies. My focus is naturally on the potential for covert cognition diagnosis and communication with the covertly aware.