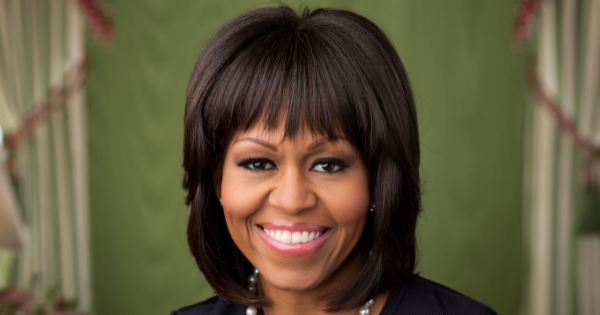 I just finished watching Michelle Obama's powerful and emotional speech in New Hampshire in support of Hillary Clinton. Strike that, for all American women and girls.
The First Lady's acclaimed speech at the Democratic National Convention was already considered one of the finest, not only of the convention, but in living memory.
Michelle has never evinced any interest in entering politics, despite being a brilliant lawyer in her own right and who is ranked the second most popular of recent First Ladies. But I predict that after November 8, if not before, she will start hearing voices clamoring for her to run for office.
I'm not convinced that she would heed the call. And surely if she did her popularity would quickly plummet. Indeed, Michelle draws much of her power from the fact that she isn't a politician.
Her passion, compassion, and sincerity shine through in every speech. Republicans have snidely mocked and attacked her throughout her husband's presidency, yet her innate dignity is far from diminished.
As the Obamas say, when they go low, we go high.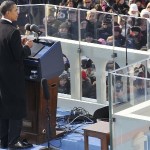 See also:
The Long Goodbye for an Atheist-Positive President
Her conservative critics mocked her efforts to combat the childhood obeisity epidemic and lobbed various racist and sexist attacks.The Alex Jones' of the world even spread ridiculous conspiracy theories that the exemplary Obama daughters were kidnapped from a "better" family. Surely Barack and Michelle couldn't have raised such fabulously polished and intelligent daughters.
Forget the fact that Malia and Sasha look so much like their parents. Conspiracy theorists are immune to logic.
I hope when the Obamas move out of the White House (hopefully handing the keys over to the Clintons), Hillary finds a role for Michelle. Perhaps it won't be in the cabinet, but I for one would hate to see Michelle pass from the limelight.
Michelle is better than Barack and Hillary combined.