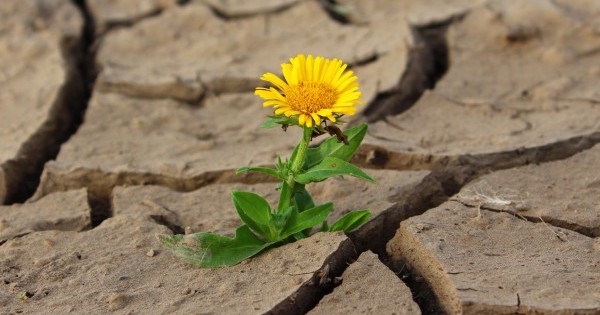 I could never bear____(fill in the blank). That's what so many people think…before it happens to them. But the ability to cope with the seemingly unbearable is part of the survival instinct.
Most people are stronger than they know.
TV news programs love to end with inspirational stories of people surmounting unimaginable obstacles. You're supposed to feel uplifted, cheered by what seems to have taken superhuman inner strength. But the truth of the matter is that most people would have that power within themselves if faced with similar circumstances.
Trust me when I say that I am by no means someone of unusual personal fortitude. I'm not being humble.
I'll admit that I've faced an unusual number and variety of health challenges throughout my life. The foremost being, of course, the trifecta of Legionnaires' disease, coma, and multiple strokes that left me about as close to death as you can get without actually dying (which is what my doctors thought would be my inevitable fate).
The fact that I beat the odds doesn't question the basis of the calculation. As I like to say, I won the Golden Ticket. Nonetheless, doctors become jaded over the years and too often write people off prematurely.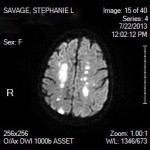 See also:
Winning the Everlasting Gobstopper of Life
And frequently, doctors in community hospitals aren't up on the latest advancements in medical and scientific understanding. Case in point would be the covert cognition I experienced during my coma. My loved ones reported the signs of my increasing awareness, but their observations were dismissed as wishful thinking. Admittedly, that is understandably common among the family of those who truly are hopeless. But because of competing duties and discontinuity of care, no doctor or nurse was with me long enough to confirm my loved ones' observations objectively.
Resident Expert on Being Nearly Most Sincerely Dead
A few days ago, I received an email from a reader who had just read my Skeptical Inquirer article, "Covert Cognition: My So-Called Near-Death Experience." He first recounted how he had refrained from responding to distant relatives and others commenting that his brother's recovery from a severe accident was a miracle. He went on to ask me my advice about his advance directive.
He had decided to only permit "palliative care" in the event of his incapacitation, assuming that his condition would be so dire that intervention would be useless. After all, he would simply slip into death, oblivious to his fate.
Here was my response:
Thanks so much [regarding his comment of "WOW!" about my story]! I think you made the right choice not to respond to the Christians saying your brother's recovery was a miracle.

As for your advance directive only permitting palliative care, that would not be my choice. But whether it's the best avenue for you would depend on your age. Many elderly people choose this option when they are already nearing the end of their lives.

That is certainly not the case with me. Indeed, I had no advance directive when I fell into my coma. What the doctors and hospital were providing me wasn't in fact palliative care. They were keeping me alive, not just keeping me comfortable until I died (though they thought that would almost certainly be my fate).

The fact that it didn't die is a great argument for not being fatalistic about your survival chances. Just because you might find yourself in a dire physical state in which death is likely, to me as an atheist, I would want to give myself every chance possible to live. I'm not going anywhere when I die, so I want to live as long as possible.

Many people have a fear of being on life support. But as someone who lived on a respirator–fed through a tube–for months after my awakening, I can tell you that it's not that bad. Certainly, it's not worse than dying. Even during my coma, when I was experiencing covert cognition, my mind was free.

Of course, it's your life and your choice. But that's my take on the subject.
I want to spend as much time as possible surviving above the earth, not buried beneath it. People will always find ways to make the make life meaningful.
Coping mechanisms are survival instincts too.