Sunday, I received a link to a joint session address "survey" from what was billed as the White House. I wavered over whether I should click on it. Could it be a phishing scam missed by Gmail?
I realized that I had indeed given the White House my email address when I signed the petition to demand Trump's tax returns and again when I started a dummy petition to test how they system works for a post mentioning We the People. I took a deep breath and clicked.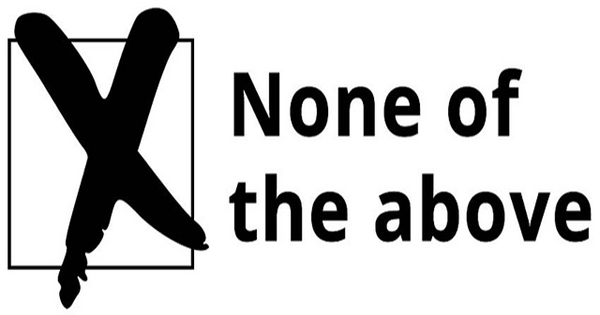 The good news was that it wasn't a phishing email. But it was a scam.
The "survey" was in fact from the White House. But if you've ever donated to a political party or politician, you know that they will forever after pepper you with donation requests, often luring you with fake surveys.
I was all set to troll the White House with my responses…but they thought of that possibility. In their list of alleged accomplishments there was no None of the above.
There were, however, comment and suggestion sections. A number of suggestions immediately sprang to mind.
That's when I discovered that there wasn't any opt-out option. If you click send you're automatically signed up for future White House emails…whether you like it or not. I suppose this kind of behavior was natural for someone who scammed people of modest means for tens of thousands of dollars in his fake Trump University , shafted contractors, and even pretended to be his own publicist.
So, this is the reason Trump administration hasn't shut down the We the People open government initiative started by President Obama on his first full day in office. The Donald has finally figured out how he can make We the People serve Me the People.
Hey, it's cheaper than paying hackers for thousands of email addresses, and there aren't any Putin fingerprints, either.
The "survey" was intended to tout the this evening's joint session address. I've already received four emails about the president's speech. As a former (or should I say current?) reality show star, Trump may know nothing about governing, but he sure understands the value of publicity.
And I suspect that I'll receive many such self-promotional emails now that the White House has decided to bypass the press by spamming propaganda the American public directly.
Joint Session Address Survey, My Ass
Okay, so I wasn't willing to click send just for the satisfaction of giving a virtual moon to the Trump administration. But I do have a blog.
The following are their joint session address "survey" questions, followed by my select responses to them….
Select All That Apply:
a. Withdrawal from the Trans-Pacific Partnership

b. Reviving key job-creating energy projects such as the Keystone Pipeline

c. Directing the Department of Defense to develop a plan to defeat ISIS

d. Enacting regulatory reform to begin to dismantle Obama-era, job-killing regulations

e. Implementing Executive Orders that focus on reducing crime, restoring public safety, dismantling transnational criminal organizations, and protecting our brave law enforcement officials
f. Minimizing the burden of Obamacare, while clearing a path toward repeal and replace

g. Creating the United States-Canada Council for Women Entrepreneurs and Business Leaders

h. Negotiating with companies to bring thousands of jobs back to America

i. Nominating Judge Neil Gorsuch to the Supreme Court

j. Working with over 30 foreign leaders to discuss shared security concerns and solutions
C: President Obama directed the Defense Department to send candy and flowers to ISIS?
E: You mean the executive orders that haven't been blocked by the courts?
I: Thanks again, Mitch.
J: I assume they're referring to the foreign leaders Trump has spoken to in person and over the phone. Does this list include the ones he's hung up on or otherwise pissed off?
K: Ensuring that Australia is glad it's in the Southern Hemisphere. See J.
L: Making disastrous Republican presidents of the past look good in comparison. George W. Bush: Thanks, 45, I couldn't have done it without you.
Select All That Apply:
a. Budget

b. Taxes
c. Jobs

d. Reducing Regulations
e. National Security and Fighting ISIS

f. Repeal and Replace Obamacare
g. Domestic Security and Fighting Crime

h. Education
i. Immigration Reform

j. Veteran Affairs

k. Energy and Environment

l. Government Reform
F: If congressional Republicans can stop quaking in fear of the voter backlash when tens of millions of Americans lose their insurance. And then there are the Republican governors…
E: Notice that Domestic Security is lumped together with Fighting Crime. Read: Immigrants are rapists and murderers.
K: Energy and Environment are also linked together. Read: Would you rather have clean water and air or cheap energy and gas?
M: Promoting Trump brands. We're looking at you, Nordstrom.
N: Fighting the true enemies of the American people. The press.
O: Spamming anyone who dares question President Donald J. Trump with push poll-type "surveys."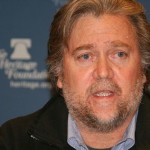 See also:
Will Trump's Ego Save Us from Someone Worse–Steve Bannon?
For those of you without a public forum to give The Donald a virtual finger, I will give you a link to the joint session address "
survey
." There is a tiny unsubscribe notice at the bottom of the emails I've received, so it's probably safe to go ahead and write in your own sarcastic comments.
As the email I received today says,
There is still time to take our Joint Address Issues Survey and let us know your thoughts on how to Make America Great Again.
Um, how about if Trump, Pence, and the entire cabinet of deplorables simultaneously resigns?
Trolling the joint session address "survey" won't do a bit of good beyond making you feel a little better. But isn't that enough? And it's a lot more satisfying than yelling at a screen (which you'll probably do anyway).
As for me, I want to wait a bit before unsubscribing. I'd like to see how far the Trump administration is planning to go with their sham spam voter outreach.
Let's hope Trump's "outreach" doesn't go as far as he bragged to Billy Bush.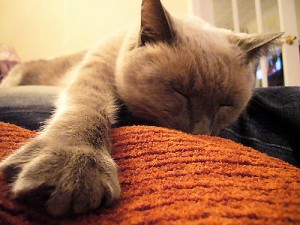 ---
For as little as $1 a month, you can help feed a starving writer. Please consider supporting my work on Patreon.