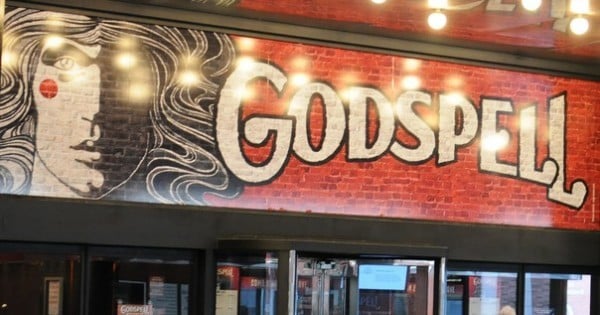 You're probably happy to see the back of Easter, sick up to the ears of that hollow chocolate bunny. Indeed, growing up, Easter candy and Easter egg hunts in our apartment complex were the sum total of my Easter experience. None of that Christ stuff for me…except for watching Jesus Christ Superstar.
Repeatedly.
And listening to the fabulous original album. Oh, and singing the songs as an adolescent latchkey kid alone in our den after school.
You may find this more than a bit surprising given that I was a little Jewish girl being raised without religion and attending the organized agnosticism of Unitarian Universalist Sunday school only because my stepfather was a dedicated member. (After my mother divorced him, he became a UU minister.)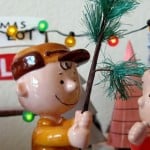 See also:
My Personal War on Christmas
Keith's childhood was, shall we say, a tad different. With two Episcopal clergy in the family, he grew up with church camps and youth performances of Godspell ad nauseum. Now an agnostic (but functionally atheistic) Christian deconvert, he shares my love of Jesus Christ Superstar…and for much the same reasons.
As Keith recently said:
I loved it [Jesus Christ Superstar] as a Christian, as an agnostic, as an atheist.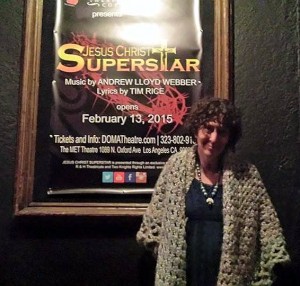 Indeed, we both love JCS so much that we went to a local theater company's excellent revival last year.
If you've never seen it, Jesus Christ Superstar is an ambitious musical with shtupping-great Andrew Lloyd Webber and Tim Rice songs. Throw any biases about Lloyd Webber musical out the window. This is one of the great rock operas.
We both, however, hadn't seen the film version of Godspell. The day before Easter, Keith decided to remedy that situation by streaming the movie via Amazon.
Released the same year as Jesus Christ Superstar, Godspell starts from the same oh-so-early-70s conception of Jesus and the Apostles — great band name! — as hippies. And the resemblance doesn't stop there. Both movies also blend the then-modern with the New Testament.
For Godspell, that meant adapting the Book of Matthew as personified by a group of hippies living in New York. These flower children disciples are lead by a very young Victor Garber — sporting an Art Garfunkel Jewfro — as Jesus. Though JC looked familiar to me, it wasn't until the end credits that I learned he was played by the actor who decades later portrayed a not exactly a father-of-the-year intelligence agent in Alias.
Yet that was far from the only modern-era disconnect in the movie. The film opens with a typically bustling, New York City street scene, with the Twin Towers gleaming prominently in the establishing shot.
They too opened in 1973. But the true shock comes later in the film when the Jesus and his followers playfully dance and sing atop the World Trade Center.
Of the two hippie Jesus movies, Godspell is more dated. By far. I enjoyed it nonetheless. What can I say; I love musicals.
Throughout, Keith provided a running translation for this Christianity-challenged Jewish-atheist, which I found it extremely helpful.
Jesus Christ Superstar: Where are the Easter Eggs?
For many, many years, my main source of information about the Jesus story came from Jesus Christ Superstar. But apparently, I'm not the only Jew who used JCS as a Christian tutorial.
In 1995, Michael Lorant — from the band Big Fish Ensemble — organized a revival of Jesus Christ Superstar starring the Indigo Girls as Jesus and Mary Magdalene (there's a great album of the production you should definitely check out).
In Salon, Lorant, who played Judas in the reimagined revival, told JCS-obsessed writer Julene Snyder that, "He'd been into JCS since he was a little kid. In fact, as a Jew, it taught him everything he knew about Christianity." And, as he further expounded:
Judas spoke out to me as very Jewish. He was misunderstood, a tragic character who didn't get a fair shake in history. He did what he thought was for everyone's good, turning in someone he loved.
To be honest, for me, it was mostly about the incredible music. Still, despite the dire warnings about anti-Semitism from the Anti-Defamation League before the movie premiered, JCS doesn't scapegoat the Jews…only the Jewish religious authorities. And even then, their attitude seems more oriented toward the potential danger from the Romans that Jesus represented. As Judas sings to him,
Listen Jesus, do you care for your race?
Don't you see we must keep in our place?
We are occupied
Have you forgotten how put down we are?
I am frightened by the crowd
For we are getting much too loud
And they'll crush us if we go too far
If we go too far
The resonance of these words was further amplified by the fact that they were being sung by an African American in both the original Broadway production and in the film. Watching the scene, you can't help thinking about the submission of many African Americans before the Civil Rights Era (and their all-too-rational fear of lynching, as well).
Like Godspell, Jesus Christ Superstar humanizes Judas and attempts to give him an reasonable motivation, though I think JCS did a better job of this, as well.
Not convinced yet? Perhaps you're thinking,
You may not have grown up with it, but I had Christianity up the wazoo in my childhood. I don't need no stinkin' Christ film.
Understandable. But the songs are also filled with gems for the skeptical, as well. One lyric sung at the Last Supper never fails to make me laugh (yeah, I'm that easy) is:
Always hoped that I'd be an apostle
Knew that I would make it if I tried
Then when we retire we can write the gospels
So they'll still talk about us when we've died
Of course, the Apostles didn't actually write the books named after them…and I suspect Tim Rice knew it too. And trying out for apostle like the varsity team? C'mon, you have to admit that's funny. It's a little winking Easter egg embedded in the song.
Hey, look, if I can watch Godspell, then later Jesus Christ Superstar — which played on the big screen as Keith's mom and I colored Easter eggs — you can watch a movie with fabulous music about a mythological man-god you had to learn about in Sunday school.
And while you're at it, you might as well see Godspell, too. The music was written by the guy behind Wicked and it does have one pop standard (Day by Day) that I instantly recognized.
If Keith could manage to avoid PST from all those Godspell youth performances, so can you.
The last bit of hidden Godspell knowledge Keith imparted to me was that the final song the Apostles sing as they — spoiler alert! — carry Jesus's body away is hugely popular in Christian circles.
See, hippie Jesus musicals can be educational.
---
For as little as $1 a month, you can help feed a starving writer. Please consider supporting my work on Patreon.