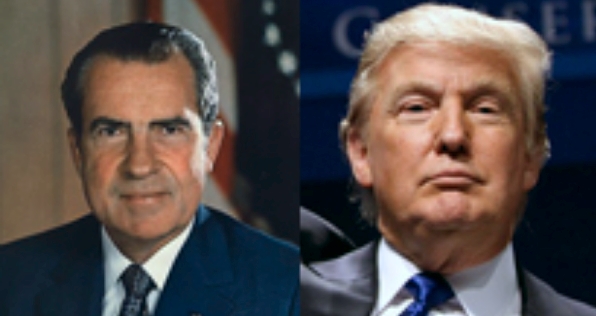 I put away my political hat for a couple of weeks — has anything interesting happened in the interim? You mean President Trump pressed FBI Director Comey to give him a loyalty pledge? And on multiple occasions, he even pressured the Director to drop the Flynn/Russia investigation, including asking Comey point blank if he was under investigation?
Now there's a shocker!
Well, not so much for Comey, who kept copious, contemporaneous notes and game-planned every interaction with the president. As the Washington Post put it:
FBI Director James B. Comey prepared extensively for his discussions with President Trump, out of concern that the president was unlikely to respect the legal and ethical boundaries governing their respective roles, according to associates of the now-fired FBI chief.
Trump fired Comey for his announcement about a renewed investigation into Hillary Clinton's emails less than two weeks before the election? The very action that may have led to his election? How considerate of him.
Oh, that was just a subterfuge to cover the decision to fire Comey. So, it must've been WaPo or the New York Times that broke that damaging truth. Has the leaker been punished?
You say it was President Trump himself who broke that story in an interview with Lester Holt? But The Donald has been so forceful in his condemnation of leakers. Surely he would be careful to keep his lips sealed regarding important secrets.
Trump boasted to Russian officials — including the very ambassador at the heart of the Flynn scandal and Pete Session's recusal — about top secret Islamic State secrets obtained from Israel? Secrets so sensitive that they haven't even been shared with our closest allies? No way!
Okay, but surely Vladimir Putin wouldn't come to Trump's defence as if he were some kind of protector. Oh.
But at least Trump can heave a sigh of relief now that the self-righteously Boy Scoutish James Comey is out. You mean, the dupe, I mean Deputy Attorney General, who drafted that cover story of a memo was the one who appointed the independent council?
Aha, former FBI Director Robert S. Mueller III is a Republican, so the investigation will be in the administration's bag, right? (Usually, in independent investigators have been from the other party.)
Uh oh, this is what Politico had so say about Mueller:
Robert Mueller might just be America's straightest arrow—a respected, nonpartisan and fiercely apolitical public servant whose only lifetime motivation has been the search for justice.
At least GOP leaders can rest assured that they had no way of knowing that Trump and his entourage may have had a "cozy" relationship with Russia.
Really? You say that six months prior to the election — long before Russia began releasing hacked DNC and Podesta emails — House Majority Leader Kevin McCarthy opined that "Putin pays" Trump?
Okay, but you can't be saying that there's evidence of an unusual amount of contact between the Trump campaign and Russian officials. The investigation is only now ramping up! Oops.
I know candidate Trump fashioned his presidential campaign in the mold of Richard Nixon, but I didn't think President Trump would carry that slavish mimicry into his presidency…even to the point of hinting that he might have tapes.
That worked out so well for his role model.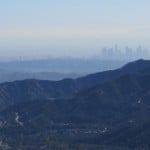 See also:
The Longview: Why I Hope Trump Isn't Impeached
It's getting a little hard to keep track of The Donald's Terrible, Horrible, No Good, Very Bad Two Weeks. I need something to help me keep it all straight:
President Trump: Getting Out of Dodge…While He Can
Yet, even with all these roiling dramas, I'm sure President Trump's nine day, whirlwind foreign trip will at least go swimmingly. What could go wrong?
Oh. Well, at least he isn't visiting Australia.
Trump's first foreign trip ends in Sicily. My tour nearly ended permanently after my vacation in Sicily. In The Donald's case, it's more likely to be his presidency that passes away.
Just today, CNN reported that White House lawyers are researching impeachment. Just in case, mind you.
These are the stories your children and grandchildren will be reading about in their history books.
Pay attention.
---
For as little as $1 a month, you can help feed a starving writer. Please consider supporting my work on Patreon.