Heave a sigh of relief, but gird your loins for the battles to come. When brain cancer patient John McCain saved the healthcare of millions with his surprise thumbs-down to Skinny Repeal, he seemingly struck a deathblow to Obamacare Repeal. Yet we may be entering the most dangerous period of all. And, ironically, some of the very Republicans who vowed to destroy the ACA may save its vital (cost-sharing reduction payments (CSRs) from their standard bearer's hostage threats.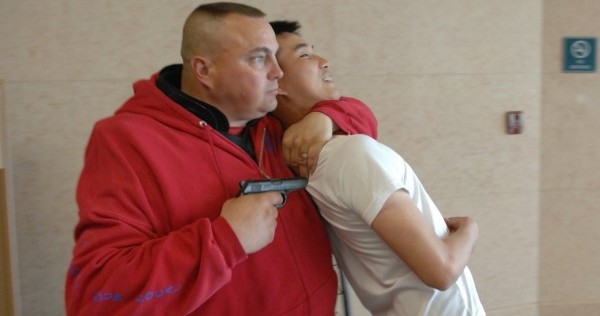 As the president and guardian of the American people
proclaimed
:
You know, I said from the beginning, let Obamacare implode and then do it. And I turned out to be right. Let Obamacare implode.
Showdown at the Senate Corral
Yet we wouldn't have gotten this far if John McCain hadn't interrupted his recovery from brain surgery that revealed a highly malignant — and usually fatal brain cancer. Postponing his cancer treatment, he flew to Washington to provide to crucial vote — plus the veep's tiebreaker — to begin debate on Obamacare repeal.
Republicans celebrated, ignoring McCain's tongue-lashing speech after the vote, in which he lambasted them for the secretive drafting of the BCRA and calling for a return to regular order, with committee hearings and bipartisan deliberations.
We try to do this by coming up with a proposal behind closed doors in consultation with the administration, then springing it on skeptical members, trying to convince them that it's better than nothing. That it's better than nothing? Asking us to swallow our doubts and force it past a unified opposition. I don't think that's going to work in the end. And it probably shouldn't.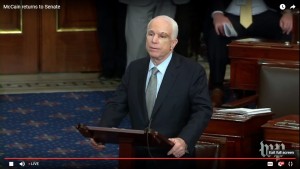 In the repeal debate, John McCain was once again a hero…and a villain to both sides. Democrats jeered, then cheered, then jeered again when the Vietnam war hero seemed to hew to his pattern of showing defiant courage one moment and craven caving to leadership pressure the next.
What followed was a mixed bag of votes. Yes for the very bill the drafting of which he decried — hypocrite! — no for repeal without a replacement. I'm not going to attempt to psychoanalyze John McCain in these votes, except to say that he seems genuinely concerned about the welfare of the citizens of Arizona and the US.
To me, both bills would've been deeply damaging to both. But you have to remember that McCain is no liberal.
You already know how this turned out. In the end, McCain gave Skinny Repeal a dramatic thumbs-down, and turned Mitch McConnell's smile upside-down. After his dramatic nay vote, McCain released a statement that reiterated the themes of his Senate floor speech.
We must now return to the correct way of legislating and send the bill back to committee, hold hearings, receive input from both sides of aisle, heed the recommendations of nation's governors, and produce a bill that finally delivers affordable health care for the American people. We must do the hard work our citizens expect of us and deserve.
Cost-Sharing Reduction Payments: When the Fox Owns the Henhouse
Before the momentous digit, Chuck Schumer grinned broadly as McCain obviously told him of his decision, but later waved off his Democratic caucus as some began to clap and cheer afterward.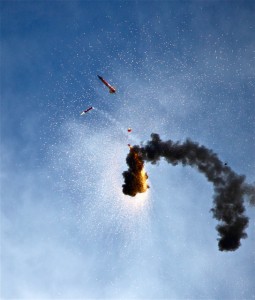 You should take his lead. Sure take a moment to celebrate. But remember that the foxes are still guarding the hen house. In fact, they own it.
Indeed, after the vote, President Trump yet again tweeted the false claim that Obamacare will collapse…on its own. At the same time, he charmingly threatening the healthcare of congresspeople if they don't attempt a fifth bite at the repeal apple. But if the ACA goes into a death spiral, it will have president's actions that shot it out of the sky.
There are countless actions President The Donald can take — and already has — to make the ACA marketplaces collapse. First and foremost, he can follow through on his threat to withhold cost-sharing reduction payments (CSRs) for those in the lower income brackets. Removing cost-sharing reduction payments would be the Jenga piece that crashes the whole Obamacare tower.
Without the cost-sharing reduction payments, insurance companies will raise premiums exponentially, abandon counties, and withdraw from participation altogether.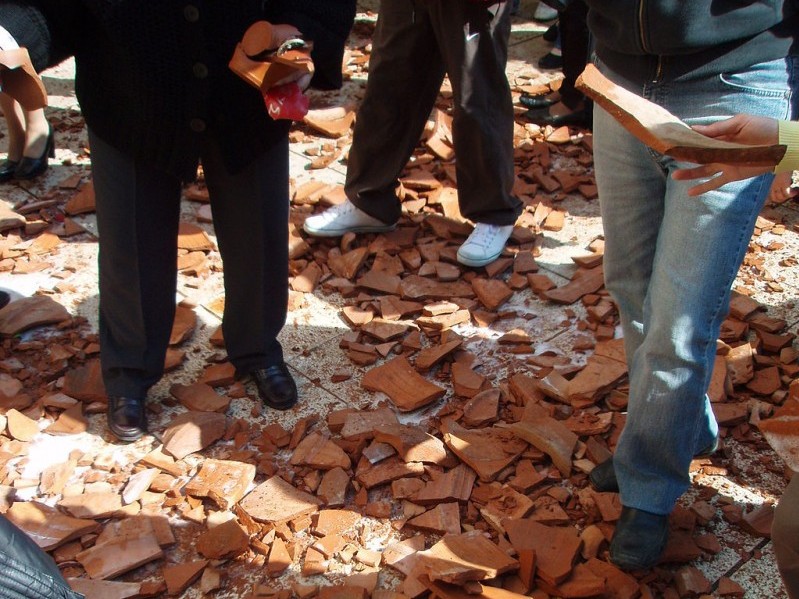 See also:
Pottery Barn Rule: You Break the Healthcare System, You Bought It
Does President Trump care? At all? As usual, his first reaction was to throw Twitter tantrums. The response from the Senate was a 
collective eye roll
.
Since President Fox can't seem bully the Senate into raiding the healthcare henhouse, he's turning to a more vulnerable population: the hens, I mean, poor.
As the NY Times put it:
These problems have been exacerbated by a president who has publicly predicted that the Affordable Care Act will "implode" and appears determined to help fulfill that prophecy. Mr. Trump has repeatedly threatened to cut off the subsidies, known as cost-sharing reduction payments, which reimburse insurers for cutting deductibles and other out-of-pocket costs for millions of low-income people. Without them, insurers would almost certainly raise premiums not only for poor consumers but also for many other people buying plans on the individual insurance market.
Meanwhile, the fox's kit, Tom Price, has threatened to withhold enforcement of the individual mandate, the equivalent of "accidentally" leaving henhouse door unlatched.
But surprisingly, Republican Senators are stepping in to safeguard the Obamacare marketplaces.
I have…urged the president to temporarily continue the cost-sharing reduction payments through September so that Congress can work on a short-term solution for stabilizing the individual market in 2018.
Elaborating on the dangers of inaction, Alexander added,
Without payment of those cost-sharing reductions, Americans will be hurt.
After the Senate's delayed August recess, the Tennessee senator and health committee chairman has scheduled bipartisan hearings on mending cracks in the ACA markets.
Lamar Alexander and his Democratic counterpart Patty Murray are attempting to craft a bipartisan compromise that will shore up the Obamacare marketplaces, ensuring funding for at least a year in time to convince insurance companies to finalized their plans to sign on by the deadline of September 27.
But so far, Mitch McConnell — a close friend to Alexander — has been cool to the bipartisan efforts. But if they can get to 50 or 60 he'll prick up his ears.
Both sides would have to give. The end result won't be perfect for either party. That's what compromise is all about…and the way the Senate used to work and was intended to by our Founding Fathers.
As Democratic Senator Brian Schatz of Hawaii said:
If you start piling on everybody's pet priorities, it's a dangerous path to go down.  Just because Chairman Alexander and I don't agree on the Affordable Care Act doesn't mean that either of us think that lighting the individual market on fire is a good idea.
The health committee sports the heavy hitters from every spectrum, from firebrands Rand Paul on the right and Bernie Sanders and Elizabeth Warren on the left, as well as moderates — and heroes to the Democrats — Susan Collins and Lisa Murkowski. Moderate Democrats include former Vice Presidential candidate Tim Kaine and Bob Casey.
Meanwhile, in the House, about 40 members from both sides of the aisle have formed "The Problem Solvers Caucus." It's somewhat reassuring to know that some politicians — even Republicans — are attempting to find ways to protect the vulnerable.
But the fact remains that healthcare hens will be in mortal danger as long as the coop is owned by the foxes.*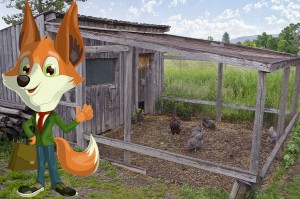 *Yes, I'm aware that I switched metaphors. The fox is holding the healthcare hens hostage. Now, I've mixed the metaphors, too. So there.
Hey kids, you can now sign up to receive a secret toy surprise: My latest posts right in your inbox!
---
If you like my writing, please consider supporting my work on Patreon. For only $1 a month, you can follow my recovery while you enjoy wildlife, nature, and garden photos, gifs, and panoramas, as well as other exclusive content. A pledge of $5 brings you the pre-publication versions of my Free Inquiry essays. Click here for more rewards: