Can't we just skip the rest of 2017 and go right into 2018, with its midterm elections? I mean, don't we already have a turkey in the White House — one who may have to pardon himself? And wouldn't a Democratic wave swamping Congress be a present well worth missing one Christmas?
Last week, I was despairing that a loss in the Virginia Governor's race might spawn a mass of Trumpian conversions among traditional Republicans. Instead, born-again Trumpling Ed Gillespie lost by nine points. The Democratic wave swept over the Virginia House of Delegates as at least 15 seats flipped from red to blue, 11 of them by women. A few others are headed for recounts, bringing Democrats to the edge of possibly taking over the chamber.
Keep in mind that these were districts heavily gerrymandered by Republicans. If they hadn't, the Democratic wave would likely have been much bigger.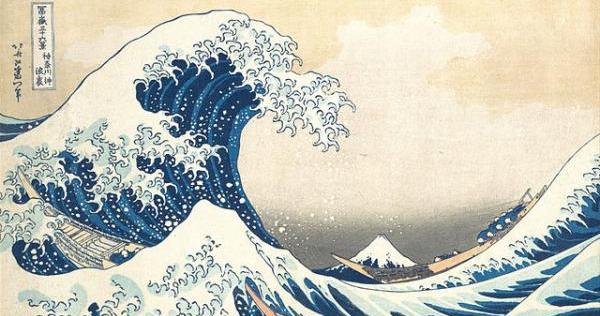 The signs of an energized — and enervated — Left have been evident since the day after President Trump's inauguration. Millions of women (and more than a few men) marched in the US and around the world in protest. #Resist groups sprouted across the land like dandelions.
But a huge question mark has always hung in the air. Democrats don't tend to vote in midterm elections. Will the Left's passion make them get off their asses and actually turn out on election day?
This has been a constant refrain of the punditocracy. Even amid Trump's historically low ratings for this point in his administration, commentators have continued to warn about the midterm inconsistency of Democratic voters.
They were right to caution this, based on past voting patterns. I myself secretly worried that my tendency toward cockeyed optimism was getting in the way of a clear-eyed view of the prospects of a Democratic wave in the midterm elections. Would Democratic voters really turn out? Even on a cold and rainy day?
Yup and Yup.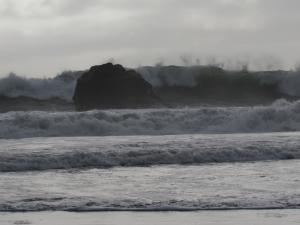 Exit polls showed that one third of Virginia voters wanted to show opposition to Donald Trump. Only 17% were there to voice support of the president.
And, yes, it was a cold and rainy day on which Virginia voters overwhelmingly elected Ralph Northam governor.
But that was far from the only sign of a coming Democratic wave last Tuesday. Just in Virginia alone, long-time Republican delegates to the House of Delegates went down to defeat.
My favorite is the trans woman — and first time candidate — who ousted a 13-term GOP delegate who boasted about being "Virginia's chief homophobe" and authored a failed bathroom bill. Robert G. Marshall refused to debate Danica Roem…or to refer to her with the correct pronoun.
In her victory speech, Roam declared:
Discrimination is a disqualifier.
Indeed, discrimination inspired Liberian refugee Wilmott Collins to run against the four-term Republican mayor of Helena, Montana. He will be the city's first black mayor.
Discrimination also played a role in the final days of the contest for mayor of Hoboken, New Jersey. Sikh Ravi Bhalla won despite — or perhaps because of — racist and ignorant flyers that blared, "Don't let TERRORISM take over our Town!" above his turbaned headshot.
The Democratic wave washed into office the first black mayor of St. Paul, Minnesota, while in Minneapolis, Andrea Jenkins became the nation's first transgender person of color to be elected to public office when she won a seat on the city council.
Other transgendered winners include Lisa Middleton, elected to the Palm Springs, California city council and Tyler Titus, who won a seat on the Erie, Pennsylvania school board.
Jenny Durkan became Seattle's first openly lesbian mayor. In a sign of a new era, The Seattle Times headlined that Durkan will be the first female mayor since the twenties, not her sexual orientation.
You get the point. There were far too many other firsts to list them all here.
And officeholders were far from the only signs of a Democratic wave. Medicaid and healthcare emerged as animating issues on the Left instead of the Right.
Conservative-leaning Maine voted to accept the ACA Medicaid expansion. The measure passed by nearly twenty points. However, the state's hardline Republican governor has vowed to block the expansion unless the legislature finds a way to pay for Maine's 10% share of its costs.
As The Washington Post said in an article about the successful Maine Medicaid referendum:
Meanwhile, Ralph Northam's victory in Virginia has reinforced the idea that health care and Medicaid can be powerful ballot box issues for Democrats. Virginia voters were asked in exit polls what issues were most important to them in deciding their vote, and as The Post put it: "39 percent said health care, far more than any other issue. And health-care focused voters favored Northam by a giant 77 percent to 23 percent margin."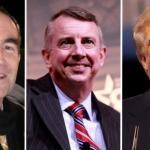 See also:
Northam/Gillespie: Is Trumpism Coming to an Election Near You?
Similar measures are planned for Idaho and Utah.
Indeed, as WaPo concluded in the above quoted article:
And if Democrats can get more Medicaid expansion measures on the ballot, they could turn some red states a little bluer. It's just one more thing for Republicans to worry about.
And if Democrats win or win parity in the House of Delegates in Virginia, Governor-elect Northam may finally pass the long-stymied Medicaid expansion.
A Democratic Wave Washing Over the Grassroots?
But, wait, there's more! Democrats are finally taking a blade from the Right's grassroots turf. As Tyler Titus shows, Dems are now targeting local offices, growing the party from the ground up.
In a separate article, WaPo recounts:
A local elected official, Atlantic County Freeholder John L. Carman, had posted a meme on Facebook the day of the Women's March, showing a woman stirring a pot over a kitchen stove.

"Just asking?" Carman wrote above the meme, which said: "Will the woman's protest be over in time for them to cook dinner?"

In another post, he shared an image with the words, "There must be a large sandwich making class going on in DC today," according to Shore News Today.
Constituent Ashley Bennett was outraged. The next day, she confronted Carman at a meeting with county officials. He dismissed his comments as a joke.
Not satisfied, Bennett decided to challenge Carman for his seat. She had never run for a political office before. Bennett wound up beating Carman in a GOP bastion, the youngest candidate on the county ticket.
Remember, Sarah Palin started out on the Wasilla City Council.
A journey of a thousand miles begins with a single step. In terms of politics, grassroots starts with a single blade.
The Democratic wave brings up a difficult conundrum. Should we thank Donald Trump for inspiring a Democratic Party renaissance?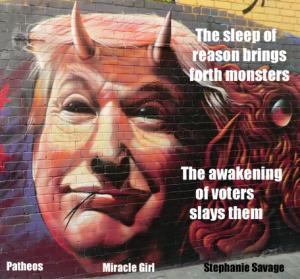 ---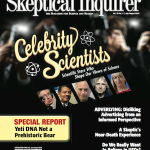 If you like my writing, please consider supporting my work on Patreon. For only $1 a month, you can follow my recovery while you enjoy wildlife, nature, and garden photos, gifs, and panoramas, as well as other exclusive content. A pledge of $5 brings you the pre-publication versions of my Free Inquiry essays. Click here for more rewards: