We are still living in a time steeped in Bronze Age mythology. But your children will inherit a world…still mired in far-fetched fairy tales. Sadly, for the foreseeable future, people will continue to believe there will be pie in the sky when you die, bye and bye. Yet, atheists will continue not seeing God. We've already lost our chains.
Patheos Nonreligious bloggers are a varied lot, but together we form a Greek chorus of godless dissent from the religious orthodoxies of today. And tomorrow.
I am therefore proud to be among the twenty-four Patheos Nonreligious bloggers lending their voices to the new anthology, Not Seeing God: Atheism in the 21st Century. (The Kindle version is now out. It's also available in all other popular ebook formats.) will be released sometime before Christmas.) Edited by A Tippling Professor's Jonathan MS Pearce, this diverse anthology presents a panoply of nontheistic visions.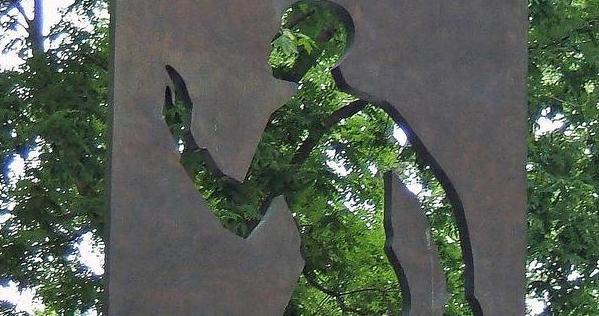 My chapter is a tongue-in-cheek exploration of the dos and don'ts of raising secular children in a Bronze-Age-coated society. We're living in a super-scientific world, where people carry supercomputers in their pockets, connected to the entirety of human knowledge. Yet magical thinking still reigns supreme.
What's a secular parent to do? Just as importantly, what's a parent not to do? As a secular-raised atheist, I've been researching this subject my entire life.
My chapter is in the final section, LOOKING TOWARD A FUTURE IN A GODLESS WORLD. But before we look forward to that God-free world, we must take stock by DECONSTRUCTING GOD. In part two, the anthology begins REFLECTING ON GODLESSNESS IN MODERN SOCIETY.
Despite what some theists contend, atheism isn't a religion. Atheism is an idea, a belief — or nonbelief — resting solely on the nonexistence of a Supreme Being. Yet, there are so many facets to that one simple idea. If you're interested in nontheism — and why would you be reading Patheos Nonreligious if you weren't? — you might want to check out the anthology.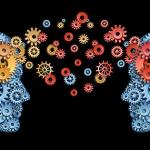 See also:
Sharing Reality: How Do You Create a Post-Post Truth World?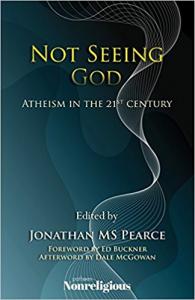 Here, thanks to Jonathan MS Pearce, is what you'll find in the book:
CONTENTS

Foreword – Something to Learn By Ed Buckner 1
Introduction by Jonathan MS Pearce 7
Part One: DECONSTRUCTING GOD 11
Not Seeing OmniGodTM through Philosophy and Logic 13
Jonathan MS Pearce, A Tippling Philosopher
Not Seeing God through Psychology and Neuroscience 23
Matthew Facciani, According to Matthew
Using Common Sense to Not See God 35
Bob Seidensticker, Cross Examined
Not Seeing God, but Seeing Folklore, in the Bible 49
Jeana Jorgensen, PhD, Foxy Folklorist
Not Finding God in Ethics 61
Dan Fincke, Camels With Hammers
Seeing God in the Bible as Ridiculous 79
Andrew Hall, Laughing in Disbelief
Rationally Not Seeing God: Being Born Again. Again. 89
Jonathan Burrello, Blinky & Sal
Part Two: REFLECTING ON GODLESSNESS IN MODERN SOCIETY 103
Not Seeing God in the Mind 105
Nail Carter, Godless in Dixie
It Started with Yoga: Unravelling the Threads towards Not Seeing God 113
Suzanne Titkemeyer, No Longer Qivering
Science and Medicine: Not Seeing God in Your Prayers, Thank You Very Much 119
Kevin Davis, SecularVoices
Not Seeing God through Celebrations in Life 125
Galen Broaddus, Across Rivers Wide
Not Seeing God at the Movies 131
Andrew Spitznas, Atheist Cinephile
Humanism and Witchcraft: Not Seeing God in Africa 145
Warren Alan Tidwell, Kudzu in the Pines
The Importance of Visibility when Not Seeing God in Latin America 155
Luciano Gonzalez, Sin God
Politics and Religion: Not Seeing God in the Islamic Republic 165
Kaveh Mousavi, On the Margin of Error
Not Seeing Atheists in Congress 175
Hemant Mehta, The Friendly Atheist
Not Seeing God in the Military 181
Kathleen Johnson, NoGodBlog
Seeing God in Education as Child Abuse 189
Michael Stone, Progressive Secular Humanist
Not Wanting to See God in Education, but Damn, He's Still there 199
Jonny Scaramanga, Leaving Fundamentalism
Part Three: LOOKING TOWARD A FUTURE IN A GODLESS WORLD 211
How to Prepare for Not Seeing God 215
Martin Hughes, barrierbreaker
Not Seeing God in Life's Meaning and Purpose 221
Gleb Tsipursky, Intentional Insights
Not Seeing God when Raising your Kids 233
Stephanie Savage, Miracle Girl
Not Seeing God in Religion 243
Alan Duval, A Tippling Philosopher
What Comes after Not Seeing God 257
That's a good question. What does come after atheism? And will the rest of humanity ever join us in our nonbelief?
If that day ever comes it wouldn't be heaven on earth. Heaven only exists in mythological fantasies. But at least we'll be standing on terra firma.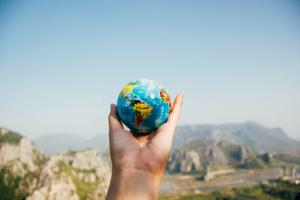 ---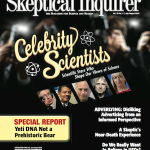 If you like my writing, please consider supporting my work on Patreon. For only $1 a month, you can follow my recovery while you enjoy wildlife, nature, and garden photos, gifs, and panoramas, as well as other exclusive content. A pledge of $5 brings you the pre-publication versions of my Free Inquiry essays. Click here for more rewards: