The United States isn't exactly a Winter Olympics powerhouse. We currently rank fourth in the medal count. Norway ranks first, though that's clearly not the reason President Trump would like to prioritize Norwegian immigrants. As it turns out, of our US figure skating singles competitors, only two aren't the children of immigrants. Or of Asian ancestry.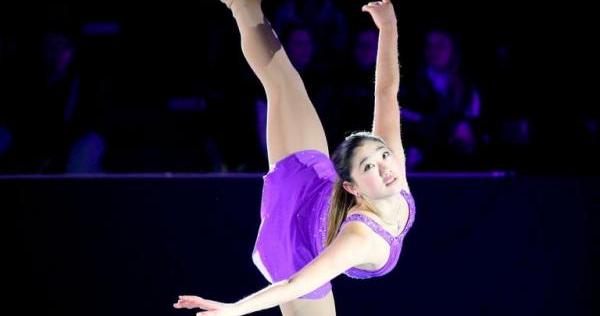 For much of Trump's base, those would both be problems. A good portion of the Trump Train, however, would also object to one of the two caucasian skaters on the mens and ladies teams. This time for entirely different reasons.
Adam Rippon is the first openly gay Olympic figure skater, proclaiming that he's "America's sweetheart" with an implied wink. An aside: When I first read that, I thought, "What about Johnny Weir?" Though Weir's costumes did everything short of sporting a flashing neon sign saying I Am Gay, he only officially came out in 2011, a year after his last Olympics.
Rippon, not coincidentally, is the sole US Olympian to publically clash with our Vice President over anti-LGBT policies.
It's in fact a sign of the times that Adam has become the it American star of the Olympics. Johnny Weir is now an NBC figure skating commentator, visibly riding the rainbow revolution behind the mic.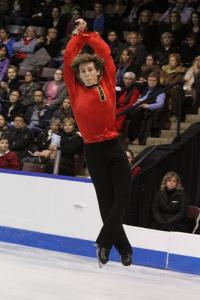 So much has changed so fast in terms of LGBT acceptance. At least outside the GOP's evangelical base.
Did Mike Pence really think he could have his gay wedding cake discrimination and eat it too?
Popping a jump is a figure skating is worse than falling when it comes to scoring. In terms of celebrity, popping is all…and usually transitory. That's why Rippon's decision to turn down a gig as an NBC Olympics correspondent would undoubtedly perplex the ratings-obsessed Exploiter-in-Chief.
Rippon would've instantly been kicked out of the Olympic Village — and separated from his American teammates — the minute he picked up an NBC mic. Adam is close friends with one of the three children of immigrants I mentioned previously: 2017 US Silver Medalist Mirai Nagasu.
Looking at Rippon's face when Nagasu became the first US women's skater to land a triple axel in the Olympics — thus helping to secure a bronze for the US in the team competition — tells the tale about why he would follow his heart over his head regarding the NBC offer.
Adam Rippon is 28. PyeongChang is his first — and almost certainly last — Olympics. Trump simply can't understand a decision that favors supporting friends and teammates over personal gain.
I somehow think Rippon with still emerge from the Olympics a celebrity and gay icon. And he'll be able to eat up his Olympic experience too.
Olympics: Branded as Foreigners in the Country of Your Birth
Nagasu is Japanese-American, while 2017 US bronze medalist Karen Chen (and 2016 gold medalist), two-time US men's gold medalist — and Olympic 4th place finisher — Nathan Chen (no relation), and 2017 US silver medalist Vincent Zhou are Chinese-American. (These are distinctions lost on those who see anyone with Asian features as a threat to 'True Americans" (read white).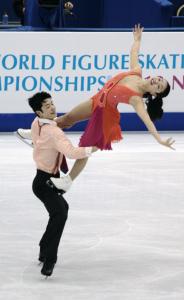 They are joined on the US team by Kewpie-doll-cute sibling ice dancers Maia and Alex Shibutani (the Shibsibs), whose parents are Japanese immigrants. The 2017 silver medalists just won bronze in the Olympic ice dancing competition.
But… I can hear certain Trumpists saying, they're all members of the "model minority." It's not like their parents came from "sh*thole countries." Others would no doubt be loath to carve out even this spurious exception to their prejudices.
Such thinking is at odds with the Olympic ideal. I say ideal because that certainly wasn't what Hitler had in mind when Berlin hosted the Summer Olympics in 1936. For Hitler, the Olympics were meant to be a celebration of the triumph of Aryan superiority.
The African-American Jesse Owens had other things in mind. Owens sprinted into the record books as the first American to win four track and field gold medals in a single Olympics.
So much for your master race, Hitler.
The conception of the Olympics as a "We Are the World" competition is indeed a modern fiction, more aspirational than reality. But ideals are important, even if the truth falls far short.
When the IOC cobbled together a team of refugee athletes in 2016 Summer Olympics, they signalled a far different view of of the dispossessed than the future President Trump would.
With the sinister whisperings of Senior Adviser Stephen Miller in his ear, Trump is throwing Dreamers to the wind as he pushes to limit legal immigration. The descendants of Jewish refugees and German and Scottish immigrants are trying to shut the door after them.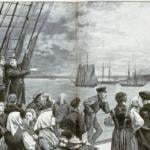 See also:
Changing Lady Liberty's Beacon to Immigrants Into a Stiff-Arm
The world is wide, but their vision is small.
Immigrants have always enriched America. Yet to Trump, anyone of Asian ancestry is not fully American.
Recently, he was given an intelligence briefing about Pakistan by a Korean-American analyst. Based on direct sources, NBC reported this jaw-dropping (but unsurprising) exchange:
"Where are you from?" the president asked, according to two officials with direct knowledge of the exchange.

New York, she replied.

Trump was unsatisfied and asked again, the officials said. Referring to the president's hometown, she offered that she, too, was from Manhattan. But that's not what the president was after.

He wanted to know where "your people" are from, according to the officials, who spoke off the record due to the nature of the internal discussions.

After the analyst revealed that her parents are Korean, Trump turned to an adviser in the room and seemed to suggest her ethnicity should determine her career path, asking why the "pretty Korean lady" isn't negotiating with North Korea on his administration's behalf, the officials said.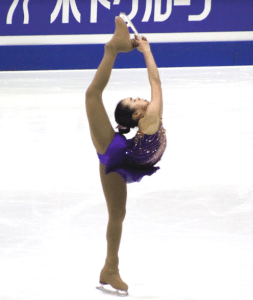 The California girls Mirai Nagasu and Karen Chen hail from Arcadia and Fremont, respectively. Their teammate US gold medalist teammate Bradie Tennell — a Trumpist-approved blonde — comes from Winfield, Illinois. It's a fair bet that no one ever asks Bradie where she's really from.
The US competitors have an outside chance in the battle for bronze in the ladies competition. (The Russians are the class of the field. Again.)
Asian-Americans wage another battle every day, branded as "foreigners" by their non-Caucasian features. I'm a fourth generation American. When people ask me where I come from they mean which state.
Still, the Trumpists are fighting a demographics war they are doomed to lose. The Census Bureau projects that America will be majority minority country by 2044. Trump's restrictionist policies may delay that for five years at most.
This temporary "reprieve" is a feature, not a bug. Yet, even these repulsive actions are merely postponing the inevitable.
Trump is not one to value expertise. And with an ego massive enough to create its own gravity field, he probably thinks he could strap on ice skates and win gold every time.
Figure skating, however, still values excellence. Where the president seeks wedges, figure skating is won on edges.
Meanwhile, the world moves past the culture wars Trump continues to stoke. The press clamors to report every quip by a gay skater, revelling in his outré outness.
Take that, Mike Pence.
And no matter how our majority-minority ladies team fares in the Olympics, the future of the US is bronzed.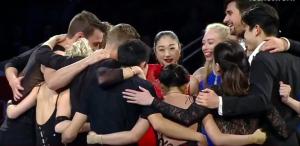 ---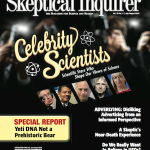 If you like my writing, please consider supporting my work on Patreon. For only $1 a month, you can follow my recovery while you enjoy wildlife, nature, and garden photos, gifs, and panoramas, as well as other exclusive content. A pledge of $5 brings you the pre-publication versions of my Free Inquiry essays. Click here for more rewards: