Online dating has become increasingly popular among Muslims and non-Muslims. Nowadays, there are not only matchmaking sites but a number of pages and blogs that review dating sites. Many of the discussions on Muslim matchmaking sites revolve around their appropriateness and effectiveness in comparison to "traditional" methods. Yet, these discussions oftentimes overlook or ignore the gender discourses that are endorsed not only through the sites themselves, but through the media coverage, theological analyses and opinion pieces that comment on their content.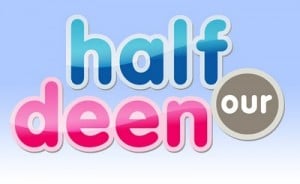 Muslim dating sites present themselves as a "halal" option that allows young Muslims to have a broader set of possibilities and new ways to meet people who share interests and levels of religiosity. Some of the names even appeal to a religious type of "mission": for example, nikah.com and halfourdeen.com.
Despite the "legitimacy" challenges related to whether or not they are "halal" sites, "Islamic" marriage has become a major online business that targets younger Muslims, and that endorses and reproduces particular ideas on gender and marriage that may not be so appealing to all Muslims.
MMW reviewed few Muslim matchmaking websites and found that dating sites tend to be gendered even in the way in which online profiles work: for example, essentializing women's vs. men's roles and expectations. Furthermore, these sites may lead participants to express particular gender biases through religious discourses that focus on things like clothing and eating habits. However, participants also bring their share of gender biases when it comes to define what the role of a wife or husband is (more often than not, women are the ones being targeted here).
There are also broader considerations on what these sites reflect. For example, we should ask who is behind the modern Muslim matchmaking industry? Online matchmaking proves to be a heavily male-dominated environment. For instance, Baba Ali founded halfourdeen.com; Shahzad Younas created muzmatch.com; Jamal Mohsin runs Millanus.com while also holding matchmaking events for Muslims in different locations; and Adeem Younis owns singlemuslim.com.
The lack of women seems to be unimportant for some of these men. When I conducted interviews with Baba Ali and Shahzad Younas, both seemed unaware of the lack of female leadership in the online matchmaking industry. While Younas asserts that there are many women "involved 'on the ground'" (performing in-person matchmaking services), Baba Ali explains that what is more worrying for him is the fact that a number of Muslim matchmaking sites are owned by non-Muslims.
Nevertheless, it is important to ask, do the site owners' gender and sexual biases influence the way these sites run? Do they endorse particular views on women? Does this deter female participation in the industry either as business owners or as singles looking for marriage?
Online matchmaking seems to work in layers for Baba Ali and Younas. At the surface we encounter the religious aspect. Being a "Muslim" dating site means catering only to Muslims, encouraging marriage only between Muslims, avoiding things like "winks" and "pokes," inquiring about hijabs and beards, and providing participants the opportunity to find spouses with compatible levels of religiosity (whether that can be measured or not remains to be seen).
Then, we have the matchmaker experience. For Baba Ali, it is all about empowering Muslims to find an adequate match beyond the cultural and familial issues that may arise in other contexts. Younas explains that understanding people's frustrations with online dating and "being of age of a lot of members" qualifies him as a matchmaker (although our research pointed that men in these sites tend to be way older than Younas, who is in his late 20s).
Ideas about gender form a strong component of matchmaking sites like halfourdeen.com and muzmatch.com.  On the one hand, Baba Ali thinks that "some men are looking for a beautiful woman just like some women are looking for a successful man" (does this work the other way around?) Likewise, he considers that "men and women are built differently" and points out that men are looking for "someone to be intimate with" while women are looking for a "companion" (because women are less intimacy-inclined of course!)
One the other hand, Younas mentions that women and men share similar reasons for engaging in online dating. However, when it comes to the lack of women in the industry, he explains that men's prevalence in online matchmaking has to do with the fact that "there just are larger portions of men than women with such expertise." In Younas' case, women's feedback about the site may have been the most valuable contribution (so perhaps there is no need to even inquire why women may not be involved at the higher levels).
When it comes to issues of sexual orientation, the question does not even have to be asked. Halfourdeen.com only allows people to search for members of the opposite sex. Baba Ali explains that this has as a purpose to avoid backbiting; but this also reveals a very obvious assumption that "Islamic" matchmaking must be heterosexual to be "halal" and therefore "Islamic."
Both Baba Ali and Younas appeal to a "righteous" Muslim audience that is looking to fulfill a religious obligation through marriage, but not without challenges. The individual empowerment that comes with Muslim matchmaking sites may appeal to a different generation of Muslims that challenge the boundaries of "appropriateness" when it comes to traditional gender roles. Younas even encourages sisters to be the ones giving the first step, and he says "don't rely on the brothers to contact you […] make the efforts to contact relevant people." Similarly, these sites present more opportunities to meet people from diverse background, something that was arguably unusual in traditional matchmaking.
But at the same time with an industry that is so heavily male-dominated gender roles may still be depicted as strongly traditional. This is not to say that, if there were more women, gender biases would necessarily be gone. However, when looking at how few of the founders of these sites approach issues of gender and sexuality, and at how the sites themselves portrait femininity and masculinity, one cannot help but wonder if matchmaking "technologies" are progressing: what is happening to gender relations? Are they changing? Or are they being simply "recycled" and applied to modern matchmaking?