Last July, Mexico had elections. Six years ago, the Mexican conservative government was accused  of electoral fraud to maintain power, while this year the party that ruled Mexico for over 70 years through undemocratic elections has returned to power. Very much like the "democratic" regimes in the Middle East, Mexico has never really known democracy. Whether it is the American government "preferring" certain candidates, irregularities in elections, or the plain and simple effects of poverty and economic disparity, democracy has proven to be a never-coming reality in Mexico. This year, the election was, and it is still, surrounded by talks of a "Mexican Spring" led by the student movement in Mexico.
It was to this scenario that Shirin Ebadi and Nadia Al-Sakkaf arrived last week. The Ciudad de las Ideas 2012 (City of Ideas 2012) is an event that brings along intellectuals, journalists, artists, activists, scientist and politicians to discuss current issues and present challenging topics.
Both women, coming from what nowadays are known in Mexico as some of the most "oppressive" countries in the world, came along to draw parallels between the situation of their own respective countries and that of their audience. Although I wasn't able to attend the talks myself, and the videos are not online, I was able to get a sense of what the two women said through some of the media coverage of the event.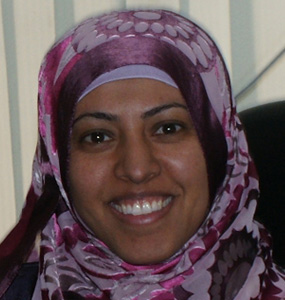 Nadia Al-Sakkaf, editor-in-chief of the Yemen Times, spoke of gender equality and empowering women to engage in politics and journalism. She referred to the dangers and challenges of practicing journalism, while explaining that the job is still important and must be done. I believe that Al-Sakkaf's talk must have been of particular interest to Mexican journalists, particularly after Mexico has been proclaimed one of the most dangerous countries for journalists. Likewise, issues of gender and media are of particular importance in Mexico. It has been reported that not only are female journalists at higher risk of harassment, but they also suffer sexual and psychological violence.
Something that I found incredibly interesting was the fact that none of the Mexican sources reporting on this event mentioned Al-Sakkaf's hijab. Whereas the Spanish media tends to focus their attention on women's attire, as I have noted before in
another post
, I was happy to see that Mexican reporters were sensitive enough to focus on Al-Sakkaf's presentation, rather than her scarf.
Shirin Ebadi's talk was perhaps troubling for some, as she closely drew the parallels between Iran and Mexico. Although the comparison between Iran and Mexico might not come as a surprise to some people, others still believe that there is no point of comparison between Mexico and a country with an "Islamic" regime.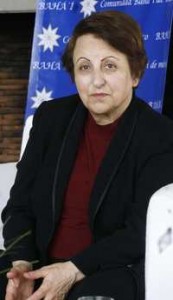 Ebadi challenged the audience by comparing Mexico to Iran in issues of violence, gender equality, human rights and democracy. She pointed to the prosecution of religious minorities in Iran, the restrictions placed on women by Ahmadinejad's regime and the lack of the democracy in the country. By making clear that she is a practicing and a proud Muslim, Ebadi indicated that patriarchal practices do not necessarily rest with religion, contrary to what some may think. She advocated for education, indicating that it is the only way for women and men to know real gender equality, democracy and safety.
Ebadi's talk resonated with me, and I believe with many of the attendees, as Mexico faces more challenges in terms of human rights that it would like to admit. Likewise, Ebadi accused Western countries of indifference when it comes to human rights violations against women and children. I think this was particularly important in the Mexican context, as Western countries have constantly overlooked the "gender" issue and have ignored human rights complaints in Mexico in order to guarantee certain political outcomes.
While it is too bad that this type of conferences often times lead to no practical outcomes, at least I feel happy that an audience of over 3,000 people had the opportunity to hear Ebadi and Al-Sakkaf talk. The challenge that comes along hearing Muslim women comparing your non-Muslim country with what many people consider to be the most oppressive regimes is a call to attention for those who believe that it is only in the East that oppression, violence and totalitarianism happen.