This article was written by guest contributor Stéphanie Renée Roy (@LGD_Stephy). She blogs at Love God Diversity. 
For better or for worse, many of us now spend much of our time interacting online on social media. In fact, in June 2015, Facebook estimated 968 million daily users. Facebook has prided itself on reaching out to a variety of communities, including aligning itself with non-profit organisations to provide internet access in remote areas. With that said, Facebook is still very much led by an all-white Board of Directors and is catering to a majority U.S. audience (i.e., white, English, Judeo-Christian, middle-class).
As a convert, I still mostly operate within the majority context; however, for those on the fringes, Facebook still fails to be representative of their needs, values and identities. Here are the main issues affecting some Muslim women:
Profile/Cover picture privacy
Facebook privacy settings allow users to choose the audience for various pictures – making entire albums or individual pictures available publicly, to friends, or to a customized list of friends – this option is not available for profile pictures. A profile picture follows you through most of your interactions; that is, it can be viewed by anyone who may come across your profile through a search, through group interaction or through interaction with friends.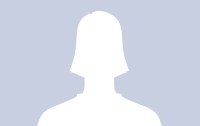 While I don't particularly welcome Facebook groups that discourage Muslim women from posting pictures online, some sisters – along with a growing number of concerned Facebook users – do wish to limit which community members can see their profile pictures. It would be much more convenient if Facebook would enable people to have private profile pictures and, for those who post in public forum, that picture could easily set to turn into the "default" Facebook profile image or even allow users to set two profile pictures: one for public use, one for setting of users' choice.
Real-name policy
This issue was originally brought up by a number of trans* and drag queens when, according to Facebook, several hundreds of such accounts were reported as fake. Our trans* sisters were heard and Facebook issued a statement apologizing for the problems the policy has caused. However, to date, the policy has not yet been reviewed and still states that authentic names as confirmed by acceptable identification forms must be used.
There are a number of reasons why our trans* people and drag queens – including Muslim trans* and drag queen sisters – feel threatened by the real-name policy. While I do not encourage complete anonymous use of social media, every individual should be free to identify as they wish online, using aliases for privacy, modesty or identity purposes. Personally, I do not list my last name online, making myself only slightly harder to find on social media. For many converts I know, they have adopted a non-legal Arabic name along with their new Muslim identity. Using this name online helps them validate their Muslim identity often not recognized legally and sometimes even socially amongst colleagues, family and sometimes even friends.
In some cultures, mothers are socially referred to as "Umm (mother of) [name of their first born]". While this cultural practice has been criticized by the United Nations, women who strongly identify with this appellation may wish to socialize online using it.
Monogamous-only relationship status
According to a Buzzfeed poll, 40 % of users refuse to put their relationship status on Facebook and 31% percent stated that they have listed a friend as a partner "just to be ironic". So perhaps relationship statuses on social media are mostly irrelevant, but in spite of (or maybe because) its lack of relevance, it was somewhat shocking to me that Facebook only allows monogamous relationship links on its page.
As of February 2011, Facebook now lists 11 types of relationship status: Single, In a relationship, Engaged, Married, It's complicated, In an open relationship, Widowed, Separated, Divorced, In a civil union, and In a domestic partnership. Of those, only "Single" and "Separated" does not allow you to link to another user.
Most of these are legal statutes and, as such, are implied to be monogamous as per anti-bigamy/anti-polygamy laws in the U.S. (similar laws exist in Canada and other countries). However, "It's complicated" and "In an open relationship" are not legal statutes and imply non‑commitment/non-monogamy. As the large number of people using adultery websites suggests, many people today seek out non-monogamous relationships online. While many people would probably wish to keep their extramarital relationships secret, and not share them on Facebook, adultery is certainly not the only way non-monogamous relationships are practiced today. There are for example quite a few articles out there that list "ethical" non-monogamous relationships.
It is time that Facebook recognizes those who want to share their non-monogamous relationships and allows users to link to ALL of our significant others.
*
While some may disagree, Facebook is now how many of us interact socially within and outside of our "real-life network". I do not imply that anyone *should* hide pictures, use alternate names or enter polygamous relationships but rather that those who wish to do so be provided safe and supportive alternatives to do so.