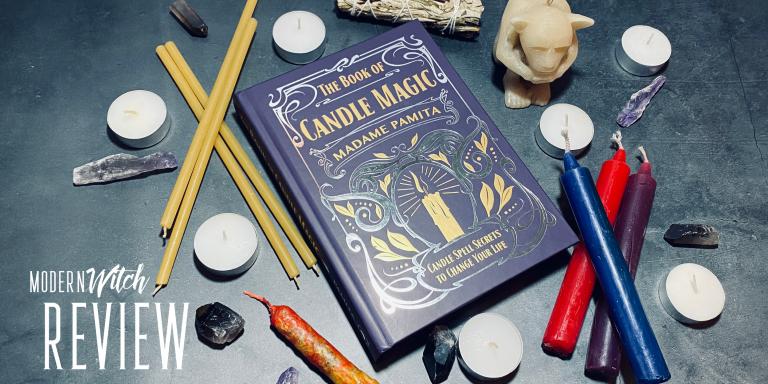 This is not a review of the author's witchcraft or take on the occult. Witchcraft and the occult are spiritual journeys and are subjective in nature. This is a review of how the material presented relates to the contemporary discussion of witchcraft and the occult with a focus on three main criteria: Contribution, Presentation, and Usefulness. What does the author contribute to the current (general) discussion or knowledge base on the topic? Is the material presented in a digestible way or will it take contemplation and further study? Is the material useful immediately or will it take time to apply and how should it be applied? Only products that I feel exceed current genre standards are reviewed and endorsed here.
Madame Pamita
Llewellyn Worldwide, 2020
Ideal for: All experience levels.
You know how there are books that become collector's items and no matter how many years go by you still find yourself going to them over and over again because they have everything you could possibly need to know on a topic? You know, the kind of books that you never want to lend out because the thought of parting from them makes you shudder? This is one of those books and I could easily replace twenty other titles on my shelf with what Madame Pamita provides in The Book of Candle Magic.
Contribution: Candles and magic have always gone together but the juiciest secrets have usually been reserved for folk magic practitioners. I'm not talking about color correspondences; I am talking about ceromancy, loading candles, working with them in specialized layouts, reading wax and more. This book collects a wealth of information that is usually only found in disjointed hand-outs and out of print booklets from an age long past and puts it all at our fingertips. As someone who has spent a lifetime collecting said hand-outs and booklets, I would know! This means that information that was previously difficult to find is now available for everyone and that certainly helps propel the discussion of candle magic in the occult. I wasn't expecting so much information to be provided nor was I ready to learn a thing or two myself! Just when I thought there wasn't anything new, here comes The Book of Candle Magic.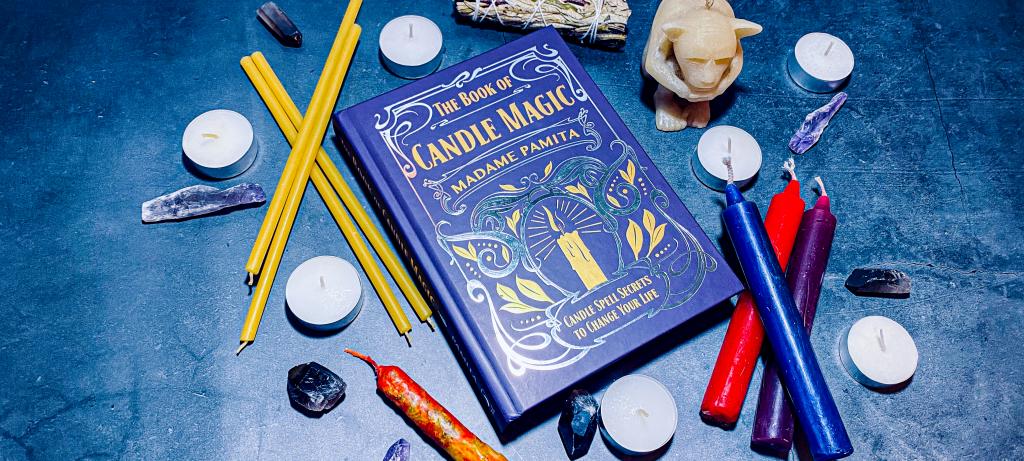 Presentation: If ever there was a book that deserved to be in hardcover, it is this one, but this is something that is notoriously difficult to make happen due to printing cost. It requires a much larger investment and publishers shy away from taking risks unless they know it will be a hit. I think Llewellyn made a good call with this one and the extra investment really paid off. It has a purple cover with metallic gold and silver embossed title and image with white text on the back. On the inside we are treated to artistic purple accents and headers (another rarely seen feature), making it both appealing to the eye and somehow feel more magical than other similar titles.
Usefulness: Like I said in the beginning, it is something that you will pick up over and over again for years to come. From the very first page there is something useful and if you're like me and like to jump around in books; the layout makes it easy to look things up scooby-style as well as read from cover to cover. It is easily the best reference book on candle magic currently available on the market.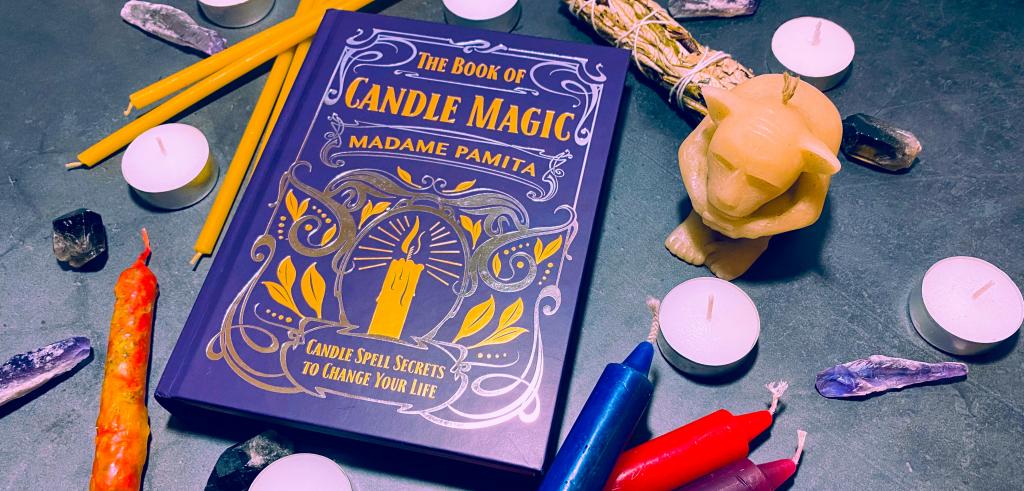 I'm a big fan of this as a collector of magical and occult reference books. If I didn't hate the idea of getting rid of even one of my books, I could easily replace an entire shelf with this miniature tome. It would make a fantastic gift for anyone who is involved in the craft and I suspect will become an instant classic. With The Book of Candle Magic, Madame Pamita delivers in a way that few could.