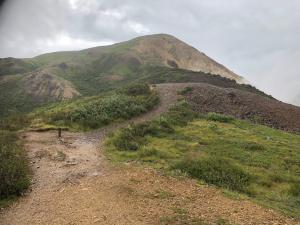 Scripture:        Jeremiah, chapters 26, 35-36; John, chapter 20
John 20:30-31 (NASB) – So then, many other signs Jesus also performed in the presence of the disciples, which are not written in this book; but these have been written so that you may believe that Jesus is the Christ, the Son of God; and that by believing you may have life in His name.
 Observations: When we read a book, it's always helpful to understand why the author wrote it. Works of fiction may entertain us; historical books can enlighten us; textbooks teach us.  We know that Scripture is the Word of God. We also know that "all Scripture is inspired by God and beneficial for teaching, for rebuke, for correction, for training in righteousness; so that the man or woman of God may be fully capable, equipped for every good work" (2 Timothy 3:16-17, NASB).  In our passage for today, John tells us exactly why he wrote his gospel account: so that you may believe that Jesus is the Christ, the Son of God; and that by believing you may have life in His name.
First, John tells us what he wants us to believe: that Jesus is the Christ, the Son of God.  Both of those titles are full of meaning.  The first title, Christ, is the Greek word which translates the Hebrew word "Messiah," which means "Anointed One."  Christians believe that Jesus of Nazareth was the Anointed One of God of whom the Old Testament Scriptures had prophesied.  The Messiah would be a descendant of King David, and would come to reestablish God's Kingdom.
The second title, Son of God, is much more complex.  Christians believe that Son of God means that the divine Son, the second person of the Trinity. The Son was incarnated in the person of Jesus of Nazareth, so that in Him the human and divine natures were joined.  This understanding, while based in Scripture, was developed over the first few hundred years of church history. Today, it is generally accepted as orthodox Christian belief.
John says that Jesus is the Son of God. We must understand that in view of what his gospel has already told us. In chapter 1, John identifies Jesus as the divine Word who was with God in the beginning, who took on flesh and lived among us, and who came to reveal God to us. Jesus also identifies himself with God on several occasions. For example at the end of chapter 8, he tells his audience, "before Abraham was, I am."  The Jews understood that he was identifying himself with God – and they picked up stones to kill him for blasphemy.  They knew exactly what Jesus meant when he called himself the Son of God; they just didn't believe it.
John's purpose is not just to inform us, but to bring us to belief. In his gospel, John always talks about belief in terms of action – because we believe, we do certain things and avoid other things.  In other words, Jesus calls us to respond.  That's also what John does in his gospel.  Belief in Jesus as the Christ, the Son of God is the beginning of a journey of transformation that will carry on until the day that we are with him in his eternal Kingdom. That's what John means when he talks about having life in His name.
Application:  God is reminding us today that there is no "belief" in Jesus that does not change us. In John 3, Jesus talked to Nicodemus about being "born again."  This description demonstrates that the new spiritual life is of a completely different order than the physical life we have known. As followers of Jesus, our belief in him leads us to become like him through God's work in us. That doesn't mean that we abandon the physical life; rather, we follow Jesus' example of uniting the spiritual and the physical.  We don't do it as perfectly as he did, of course, but we are always participating in God's work as He forms us in the image of Jesus.
 Prayer:   Father, thank you for reminding us that your purpose for us is far more than just an intellectual acceptance of a fact. You call us to become like Jesus. Help us to believe, and to allow that belief to reorient us away from this world and toward you and your Kingdom. Help us each day to recognize the ways in which our belief in Jesus as your Christ and your Son should refocus our attention on your presence and your work in the world around us.  As we recognize your purposes and your work, help us to join you, that others may come to believe that "Jesus is the Christ, the Son of God," and have life in His name too.  Amen.