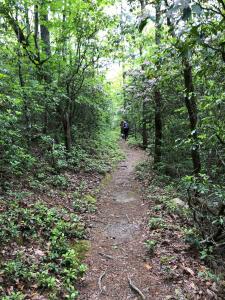 Scripture:        Job, chapters 31-32; Galatians, chapters 5-6
Job 31:5-8 (NASB) – "If I have walked with deception, and my foot has hurried after deceit, let Him weigh me with accurate scales, and let God know my integrity.
If my step has turned from the way, or my heart has followed my eyes, or if any spot has stuck to my hands, let me sow and another eat, and let my crops be uprooted."
Observations:
This passage is a small part of the end of Job's speech. Chapter 31 concludes with this statement: "The words of Job are ended" (31:40b). Job makes his "closing argument."  He is perfectly happy to be judged by God, because he is confident that he has not sinned against God. Job says, "And what is the portion of God from above…? Is it not disaster to the criminal, and misfortune to those who practice injustice?" (verses 2-3a). He knows that he cannot hide anything from God: "Does He not see my ways, and count all my steps?"
So Job understands that God knows him and all that he has done – or not done. He doesn't understand why these troubles have befallen him, but he is confident in his standing before God. That's why he proceeds to list all of the things that he has not done – things that would be wrong. His list starts in the verses I've quoted above, but it continues through the entire chapter.
Don't Let Your Heart Follow Your Eyes
The phrase that really caught my attention is this: If…my heart has followed my eyes.  That is a very clear way for us to understand how temptation works! At one time or another, we've all experienced it: you're walking, or driving along, and all of a sudden you see something. You weren't expecting it, and you certainly weren't looking for it – but boom! There it is, and you can't un-see it.
But what do we do with that? Do we dismiss it? Do we intentionally fill our mind with something else, something good? Or do we allow our heart to follow our eyes? Do we let that image take up residence inside us? Does it displace the good/godly that we want to focus on? Paul encourages us to "be transformed by the renewing of our minds" (Romans 12:2). This deals with the same principle.  We should not allow our hearts follow our eyes. Instead, let's fill our hearts and minds with things that honor God.
Application:
We face this sort of thing regularly; it comes at us from every direction. We may congratulate ourselves on staying away from "big" sins, but if we're not careful, our hearts start to follow our eyes.  "For all that is in the world, the lust of the flesh and the lust of the eyes and the boastful pride of life, is not from the Father, but is from the world' (1 John 2:16, NASB). Let us follow Job's example: don't walk with deception, don't hurry after deceit, don't turn from the way, and don't let our hearts follow our eyes. "Let's rid ourselves of every obstacle and the sin which so easily entangles us, and let's run with endurance the race that is set before us, looking only at Jesus, the originator and perfecter of the faith…" (Hebrews 12:1-2 NASB).
Prayer:
Father, thank you for reminding us to not allow our hearts to follow our eyes. Each day images bombard us – images that do not draw us closer to you. Help us to not allow those images to take up residence in our hearts. Strengthen our faith, so that the images do not turn to thoughts. "But each one is tempted when he is carried away and enticed by his own lust. Then when lust has conceived, it gives birth to sin; and sin, when it has run its course, brings forth death" (James 1:14-15, NASB). Transform us by the renewing of our minds.  Fix our eyes on Jesus.  Amen.