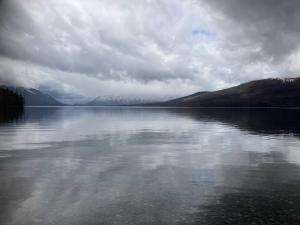 Scripture:        John, chapters 9-11
John 9:1-7 (NASB):
As Jesus passed by, He saw a man who had been blind from birth. And His disciples asked Him, "Rabbi, who sinned, this man or his parents, that he would be born blind?"
Jesus answered, "It was neither that this man sinned, nor his parents; but it was so that the works of God might be displayed in him. We must carry out the works of Him who sent Me as long as it is day; night is coming, when no one can work. While I am in the world, I am the Light of the world."
When He had said this, He spit on the ground, and made mud from the saliva, and applied the mud to his eyes, and said to him, "Go, wash in the pool of Siloam" (which is translated, Sent). So he left and washed, and came back seeing.
Observations:
I haven't gone back through my journals over the last five years to check, but at some point I must have reflected on this passage. I know I've preached and taught from it numerous times. The main point that I have focused on previously is Jesus' demonstration of power that had not been seen before. The man had been born blind; as he later says, "Since the beginning of time it has never been heard that anyone opened the eyes of a person born blind" (9:32). Jesus' healing could only have been done with God's power. That fact shot down the Pharisees' claim that Jesus was a "sinner."
But as I read the passage today, I thought of something I had not considered before. Jesus clearly could have healed this man simply by touching him. He could even have done it by saying, "You're healed." But Jesus specifically chose to spit on the ground, make mud, and put it on the man's eyes. He told the man to go and wash in the pool of Siloam. After Jesus made the mud, and after the man went and washed, then he was healed.
Making Waves
Why? Why did Jesus do it that way?
Two thoughts come to mind. First, perhaps the man needed some tangible act to help him believe he would be healed. He had been born blind; now, he was an adult (see verse 21). Maybe the mud and the washing helped him to have faith. (This brings to mind the story of Naaman in 2 Kings 5.) Perhaps the act of washing helped him to express his faith.
But I'm leaning in a different direction today. It was a Sabbath. Jesus knew that the religious leaders were looking for reasons to accuse Him. After all, He healed the paralyzed man on a Sabbath, and that started the Pharisees' attacks on Him. In this case, Jesus didn't just choose to heal the man on the Sabbath; He did it by a physical act which would be considered "work." He spat on the ground, and mixed the saliva with mud. Jesus knew that the Pharisees would consider this to be "kneading," as in kneading bread dough – and that was forbidden on the Sabbath (according to their traditions).
That means that Jesus healed the man in this way intentionally, as a way to challenge their Sabbath traditions. As expected, they challenged Jesus as a "sinner" for violating the Sabbath. Jesus didn't directly defend Himself; He let the man He had healed do it. "We know that God does not listen to sinners…If this man were not from God, He could do nothing" (9:31a, 33). No matter what they said, the evidence was clear!
Application:
As I think about this passage, I wonder how many times we choose the "easy way" – we do God's work, but we do it in a way that is designed not to make waves. In this instance, Jesus intentionally acted in a way that He knew would cause opposition. I believe that He did it because He needed to make clear that they were opposing Him because of their traditions, rather than because of the truth.
What does that mean for us?  Our first reaction might be to think that we need to be more confrontational, but I don't think that's the case. Rather, we need to be more intentional about what we do in every regard. Specifically, we need to recognize that the time for confrontation is only when there is fundamental theological truth at stake. We're willing to be confrontational for political purposes, or cultural preferences – and I don't believe those things are worth the confrontation. Jesus told us that we would be persecuted because of Him – but He was very particular about His reasons for provoking persecution. I believe God is reminding us to be just as particular as Jesus was when it comes to making waves.
Prayer:
Father, thank you for reminding us that Jesus was willing to "poke the bear" when there was a specific reason. Help us to be discerning about confrontation – neither too ready to avoid it nor too willing to embrace it. Particularly, help us to understand the difference between personal preferences and convictions and fundamental theological truth. I don't need to "fight" about what I like, but I need to be ready to stand for what is true about You. Give me wisdom to navigate that path each day. Amen.