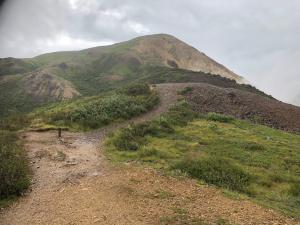 Scripture:       
Exodus, chapters 28-29; Acts, chapter 7
Acts 7:30-38 (NLT):
"Forty years later, in the desert near Mount Sinai, an angel appeared to Moses in the flame of a burning bush. When Moses saw it, he was amazed at the sight. As he went to take a closer look, the voice of the Lord called out to him, 'I am the God of your ancestors – the God of Abraham, Isaac, and Jacob.' Moses shook with terror and did not dare to look.  Then the Lord said to him, 'Take off your sandals, for you are standing on holy ground.  I have certainly seen the oppression of my people in Egypt. I have heard their groans and have come down to rescue them. Now go, for I am sending you back to Egypt.'
So God sent back the same man his people had previously rejected when they demanded, 'Who made you a ruler and judge over us?' Through the angel who appeared to him in the burning bush, God sent Moses to be their ruler and savior. And by means of many wonders and miraculous signs, he led them out of Egypt, through the Red Sea, and through the wilderness for forty years.
Moses himself told the people of Israel, 'God will raise up for you a Prophet like me from among your own people.' Moses was with our ancestors, the assembly of God's people in the wilderness, when the angel spoke to him at Mount Sinai. And there Moses received life-giving words to pass on to us."
Observations:
It seems strange that Stephen would begin his defense before the council by tracing the history of the Jewish people. He starts with Abraham, and God's call to him (see Genesis 12).  He then recounts the story of the patriarchs, including Jacob's travel to Egypt at the end of Genesis.  From there, Stephen moves forward to Moses – the one who led Israel out of slavery in Egypt and brought them to the land of promise.  In effect, Stephen has presented the patriarchs and Moses as witnesses in his presentation.
These stories were familiar to the council – they were familiar to every Jewish person who was old enough to hear and understand them.  But it's interesting that Stephen highlights something that the Jews didn't usually focus on – the fact that the people had rejected Moses as their leader.  It happened in Moses' earlier days, and led to his sojourn for forty years in Midian.  But it also happened after God brought him back to Egypt.  It happened all along the way as Moses led the people. Stephen's phrase, God sent back the same man his people had previously rejected, lays the groundwork for him to talk about Jesus – whom the people had also rejected.
"A Prophet Like Me"
Stephen then moves on to Moses' farewell address to the people of Israel – the book of Deuteronomy. He quotes Deuteronomy 18:15 when he says, Moses himself told the people of Israel, 'God will raise up for you a Prophet like me from among your own people.'  But Stephen did not go on with the rest of that verse: Moses told the people, "You must listen to him."
Why didn't Stephen include that? It clearly supports where he's going with his presentation: Jesus is that Prophet, and Moses commanded you to listen to him – but you didn't. You've rejected him just as our ancestors rejected Moses.  So why didn't Stephen include that?  I think it's because the members of the council would have known that Deuteronomy said that.
They would also have known that Deuteronomy went on to say that the Lord confirmed it to Moses:  "What you have said is right. I will raise up a prophet like you from among their fellow Israelites. I will put my words in his mouth, and he will tell the people everything I command him. I will personally deal with anyone who will not listen to the messages the prophet proclaims on my behalf" (Deuteronomy 18:17-18, NLT).
"Listen to Him!"
That reminds us that at the Transfiguration – when Jesus met with Moses and Elijah – the voice of God came from heaven, "This is my Son, whom I love.  Listen to Him!"  Now, the members of the council wouldn't have known that – but we do.  And Stephen probably did – and he obviously believed that the council should have listened to Jesus.  "You stubborn people! You are heathen at heart and deaf to the truth.  Why must you forever resist the Holy Spirit? That's what your ancestors did, and so do you!…They even killed the ones who predicted the coming of the Righteous One – the Messiah whom you betrayed and murdered. You deliberately disobeyed God's law, even though you received it from the hands of angels" (Acts 7:51, 52b-53 NLT).
Application:
Two things stand out to me today.  First, Stephen used his common heritage to address the Jews – but not as we normally do.  We use it to build connections, to gain a hearing – and he did that also. But he then used that heritage to convict them – to tell them that they should know better, and repent.  I think there's a reason that's harder for us; our shared heritage does not extend to a knowledge of Scripture and basic theology. It would be hard for me to argue with unbelievers the way Stephen does in this chapter, because they might have no understanding of Scripture on which I might base my position.
That brings me to the second point. We need to listen to the "Prophet" whom God sent, and do what he taught us. Jesus did not use a "one-size-fits-all" approach to proclaiming the Kingdom of God. To the religious leaders, he sounded a lot like Stephen does in our passage for today.  He talked about grace and forgiveness to "tax collectors and sinners."  With the "regular" people of his day, he used stories and familiar proverbs to bring them greater understanding.  That's what I believe Jesus wants us to do as well.
And we can be confident that the Holy Spirit will help us do that, just as Jesus promised.
Prayer:
Father, thank you for reminding us that Jesus is the One you promised – centuries before he came. Moses told his contemporaries that God would send another Prophet like him.  The prophets "predicted the coming of the Righteous One" through the inspiration of the Spirit.  And the Spirit helps us to live faithfully and tell others about Jesus, the Messiah God had promised.  Help us to be attentive to the Spirit's direction, and to respond in obedience when you give us opportunities to tell others about Jesus.  Amen.