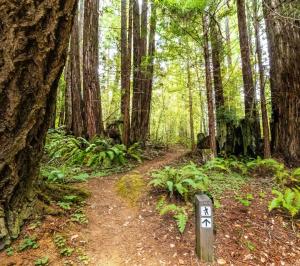 John 3:16 says that everyone who believes in Jesus has eternal life. But what does "believing in Jesus" mean? It means that we live like Jesus did!
Scripture:
Isaiah, chapters 65-66; Psalm 63; John, chapter 3
"For this is how God loved the world: He gave his one and only Son, so that everyone who believes in him will not perish but have eternal life. God sent his Son into the world not to judge the world, but to save the world through him.
There is no judgment against anyone who believes in him. But anyone who does not believe in him has already been judged for not believing in God's one and only Son. And the judgment is based on this fact: God's light came into the world, but people loved the darkness more than the light, for their actions were evil. All who do evil hate the light and refuse to go near it for fear their sins will be exposed. But those who do what is right come to the light so others can see that they are doing what God wants."
Believing in Jesus
John 3:16 is probably one of the most familiar and beloved verses in the Bible. With good reason! Jesus tells us of God's great love for us, and his desire to save us.  Anyone who has experienced God's saving grace rejoices at that thought!
But the good news that Jesus came to save the world requires a response from us: believing in him.  That is not just a mere intellectual assent to his existence. Believing in him means that we re-order our lives because of who Jesus is, and we do what God wants (verse 21). Another way of putting this comes from Paul's letter to the Romans. In Romans 10:9 Paul says: "If you confess with your mouth Jesus as Lord, and believe in your heart that God raised Him from the dead, you will be saved" (NASB). To "confess Jesus as Lord" means to acknowledge and submit to his sovereignty. That's why Paul often refers to himself as a "servant" or "slave" of Jesus Christ.
The centrality of acknowledging God's sovereignty is nothing new. In our passage from Isaiah today, God says: "All day long I opened my arms to a rebellious people. But they follow their own evil paths and their own crooked schemes. All day long they insult me to my face by worshiping idols in their sacred gardens. They burn incense on pagan altars. At night they go out among the graves, worshiping the dead. They eat the flesh of pigs and make stews of other forbidden foods. Yet they say to each other, 'Don't come too close or you will defile me! I am holier than you!' These people are a stench in my nostrils, an acrid smell that never goes away" (Isaiah 65:2-5, NLT).
Believing in Jesus Means Doing What He Taught
During his earthly ministry, Jesus said that he would rise from the dead on the third day. That prediction, and God's fulfillment of it, was God's "seal of approval" on what Jesus did and said. So to believe in Jesus means that we acknowledge him as the Son of God, who came to reveal God to us.
Jesus' comments in John 3 reminds us that our decision to believe – or to not believe – has consequences.  God's desire is that everyone who believes in [Jesus] will have eternal life. But Jesus also reminds us that anyone who does not believe in him has already been judged for not believing in God's one and only Son. There are consequences to unbelief. Some of them happen in this life, and some of them are reserved for eternity – but there are consequences.
Jesus also told us that we demonstrate our belief by doing "what is right" (see verse 21). Jesus calls us to live according to God's commands.  It is absolutely incompatible with true belief in Jesus to continue in willful sin against God. "And we can be sure that we know him if we obey his commandments. If someone claims, 'I know God,' but doesn't obey God's commandments, that person is a liar and is not living in the truth. But those who obey God's word truly show how completely they love him. This is how we know we are living in him. Those who say they live in God should live their lives as Jesus did" (1 John 2:3-6).
Believing in Jesus Means Living Like Jesus
I think most Christians would agree that if we believe in Jesus, we should strive to be obedient to God's commands. We may differ on the degree to which obedience is possible for us, but we still recognize that disobedience is sinful. As Isaiah wrote in today's passage, "For when I called, you did not answer. When I spoke, you did not listen. You deliberately sinned – before my very eyes – and chose to do what you know I despise" (Isaiah 65:12). And so God consigned those disobedient people to their punishment.
Here's what I believe.  God has called us to be holy, as he is holy. He knows our weaknesses and shortcomings, yet he calls us to be holy. That means that he must have a way that we can be holy. We will not be perfectly holy, but in each moment our allegiance to him can be total. It must be total. And as we live surrendered to God's will, God will empower us to do what he calls us to do. After all, with God, all things are possible!
Believing in Jesus means believing that he is the one and only Son of God, who came to give his life for us. He also came to reveal God to us (John 1:18). Finally, Jesus came to model the obedience that God calls us to – to show us how to do it. And to quote another verse that is the favorite of a lot of people, "I can do everything through Christ, who gives me strength" (Philippians 4:13).
Prayer:
Father, thank you for reminding us that it is your love for us that motivated you to send Jesus to die for us. Because you love us, you want what is best for us – and that means you want us to be holy. Help us to recognize today what it means for us to be holy. Show us the ways in which you are at work to make us holy. Help us to say that we believe in Jesus – not just with our words, but with our lives.  Amen.