As we approach Holy Week, I want to share some of the things we've tried at church.  the following is a very simple idea:
In 2010 House for All Sinners and Saints made a set of the Stations of the Cross out of news photos of the Haiti Earthquake.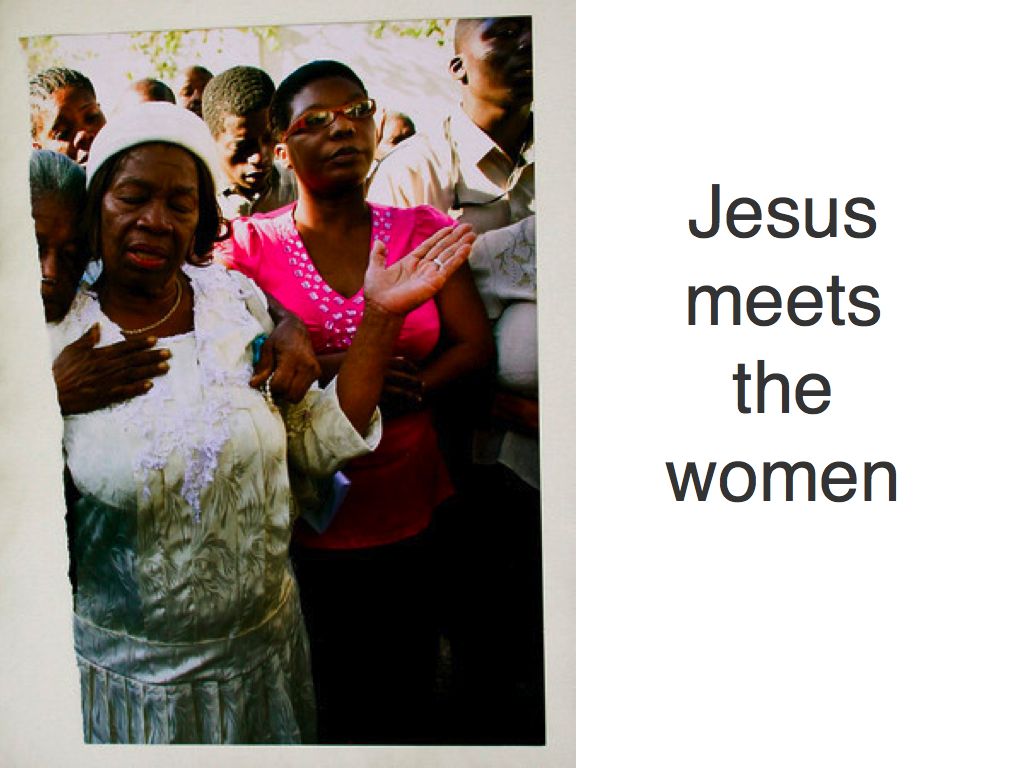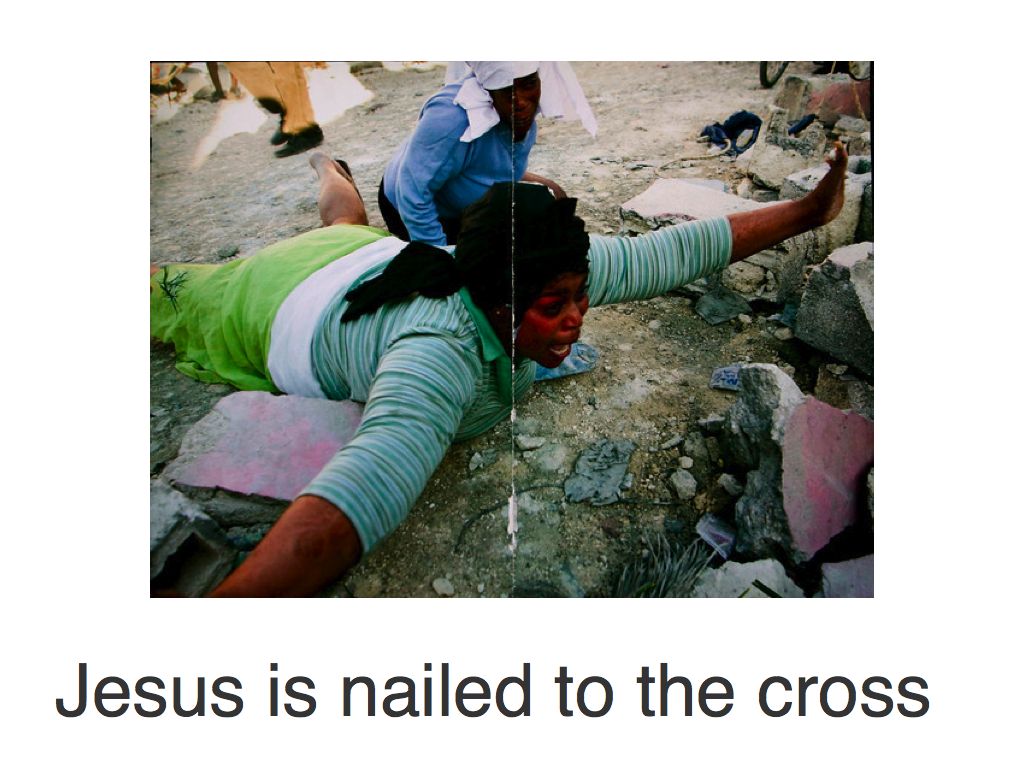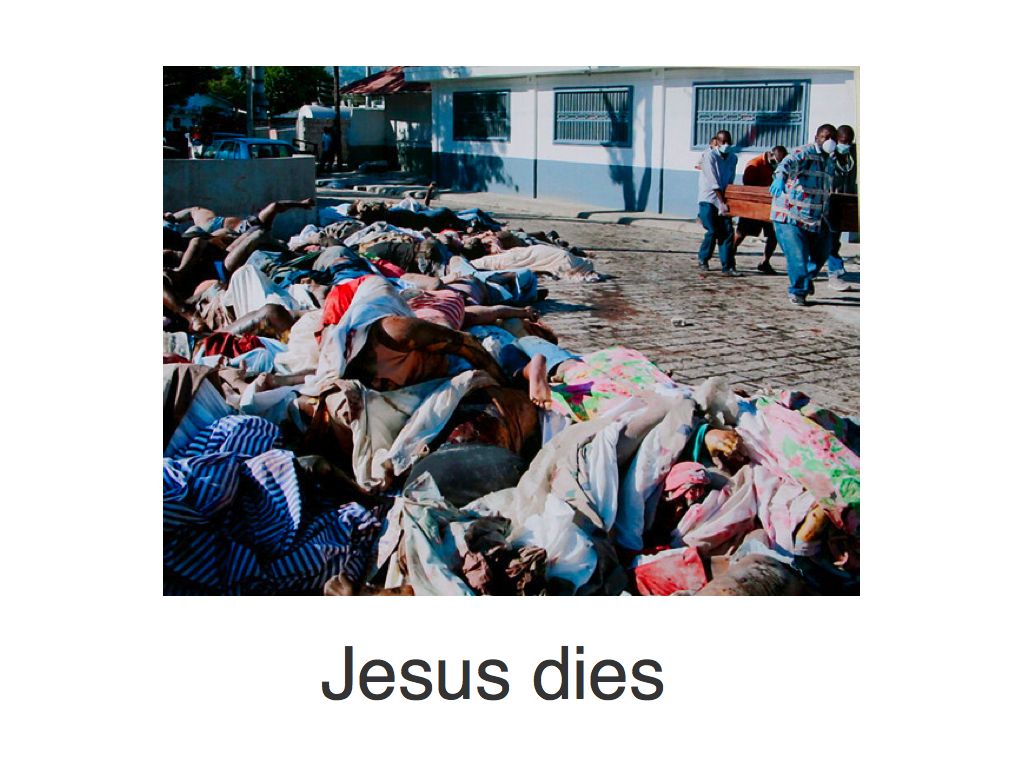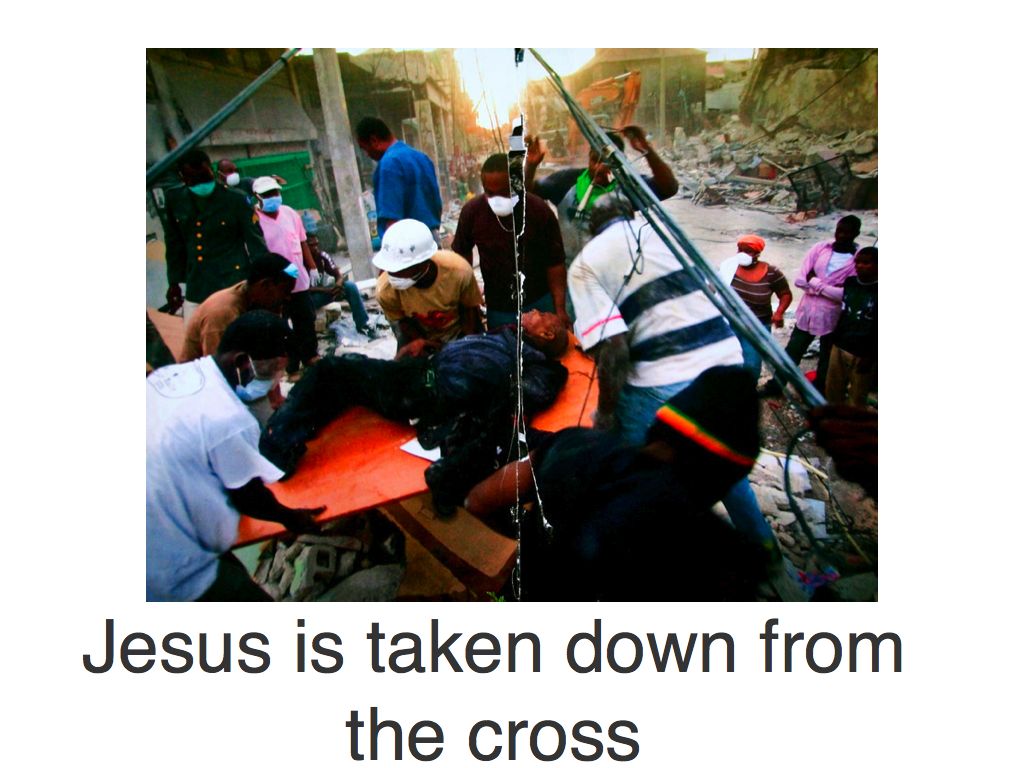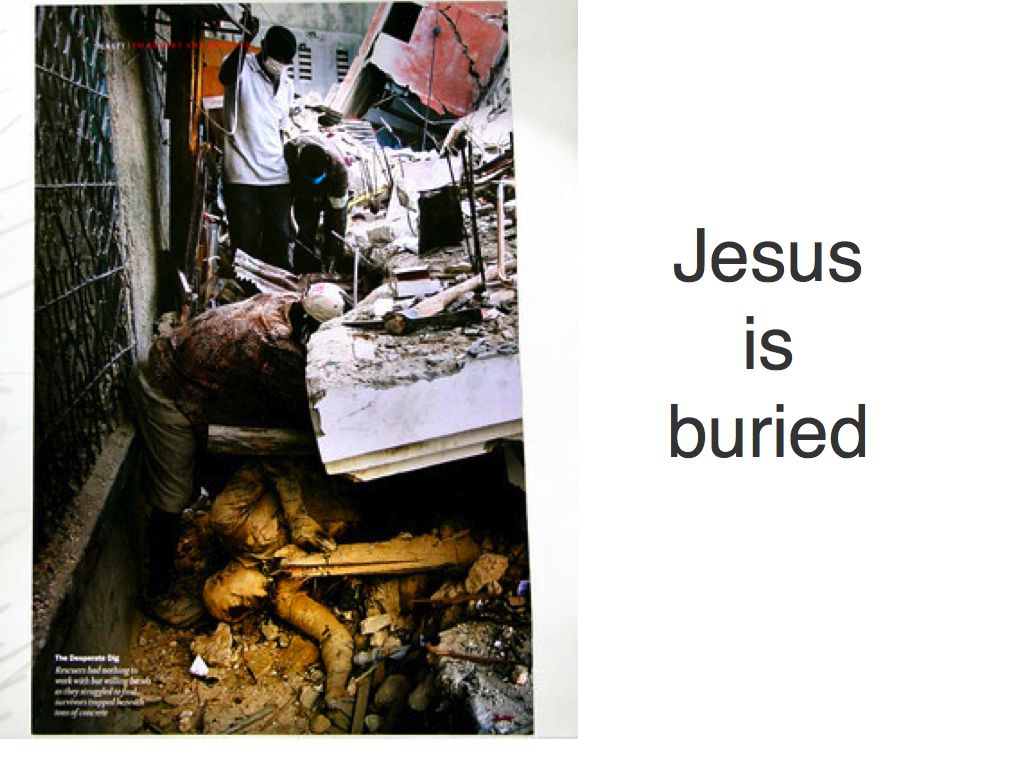 All of the above photos are from Time-Life.