Generally speaking, gift ideas geared toward us non-religious types tend to fall into three basic categories: Snarky T-Shirts & Bumper Stickers, Comedic TV Shows and Movies and Books Espousing Atheism. There is some variation in there, of course. Sometimes books espouse freethinking. Sometimes the movies are more satirical in nature. Sometimes snarky comments come on wearable pins. (Like this one!)
That said, this list is a bit different. These particular gifts are not meant to arm nonbelievers with ways to out-logic religious people, or to advertise non-belief, or to reinforce feelings of superiority. They're just simple items likely to appeal to the science-loving sensibilities of the skeptical mind. Most are things that anyone could display in their homes (or around their necks) as quiet, graceful nods to their own wonderful, awe-inspiring and decidedly secular world views — and they won't even offend Grandma.
1. Darwin's Tree of Life Necklace. In 1837, Charles Darwin first sketched how species evolved along branches of an imaginary tree. Here, it is engraved in a silver necklace. (Etsy, $45)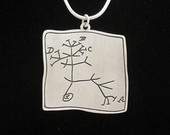 2. Women of Science Coasters. Made of poplar wood, these beauties will enhance your living room, inspire your daughters and make great conversation starters. Included in the set: Grace Hopper (programming, computer science), Rachel Carson (ecology), Mary Edwards Walker (surgery), Jane Goodall (primatology), Marie Curie (radiation/chemistry) and Rosalind Franklin (genetics). (Etsy, $35.)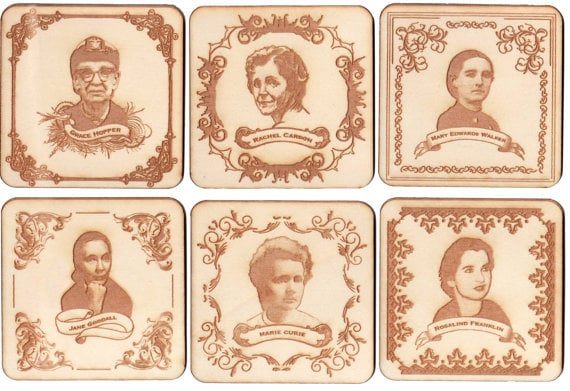 3. Bang! How We Came to Be by Michael Rubino. One of the best books available for introducing children — and maybe some adults — to the science of evolution. (Amazon, $14.53.)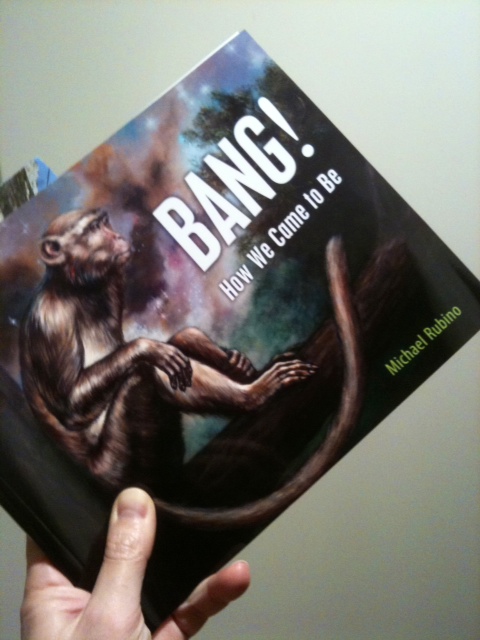 4. Neil deGrasse Tyson Prayer Candle. Why no one has mass marketed these things yet, I have no idea. That's Bill Nye the Science Guy standing behind him, by the way. (Etsy, $15.67.)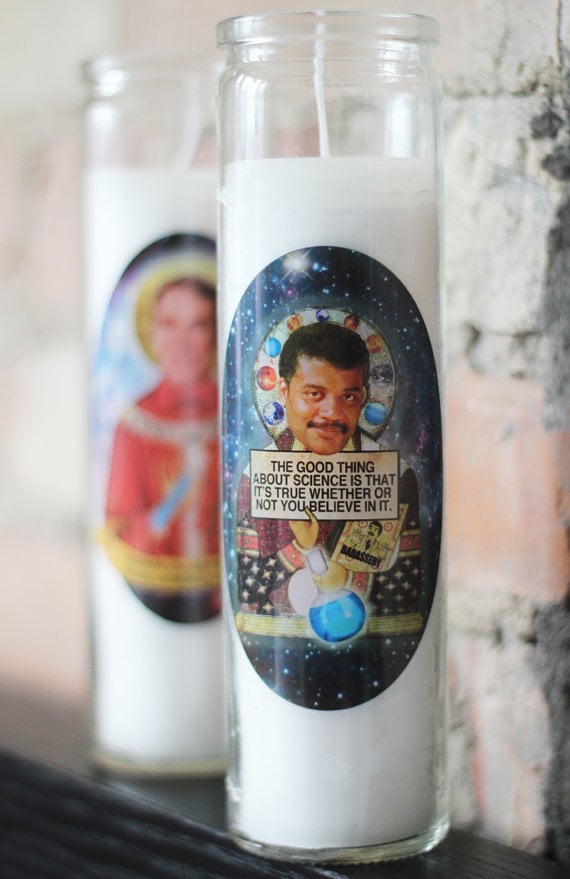 5. 'We Are All Stardust' Bracelet. Hand-stamped on metal, this bracelet is inspired by a famous Carl Sagan quote: The cosmos is also within us. We're made of star stuff. (Etsy, $12)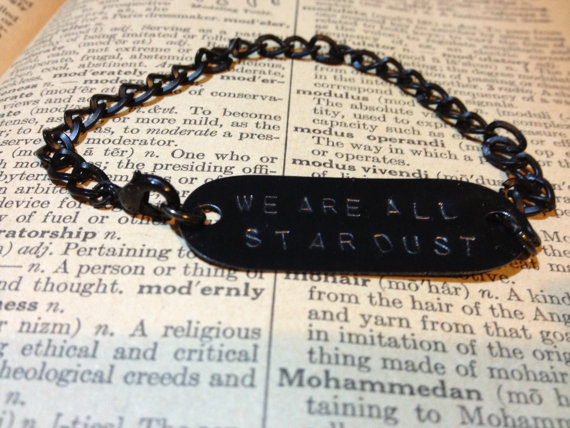 6. The Golden Rule by Ilene Cooper. Hands-down one of my favorite children's books. This book teaches kids the importance of the Golden Rule and makes clear that treating others the way you wish to be treated is a concept much older than any religion in existence today. (Amazon, $13.21.)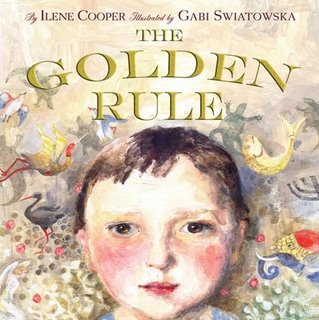 7. Carl Sagan artwork. Another great quote by Carl Sagan anchors this original print: If we are merely matter intricately assembled, is this really demeaning? If there's nothing here but atoms, does that make us less or does that make matter more? According to the artist, who describes his work as "art and prints inspired by science and curiosity," this piece was done using water color, ink, Mohawk Paper, pen, pencil and Photoshop. (Etsy, $25.)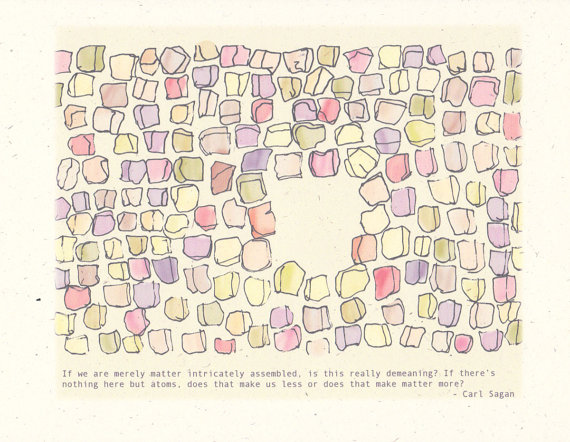 8. Bill Nye the Science Guy: Evolution DVD. Bill Nye is like the Mr. Rogers of science — making the subject fun and interesting and totally accessible to kids. Of course, all his DVDs are worth recommending, but for this list, his show on evolution is the episode du jour. (Target, $14.49.)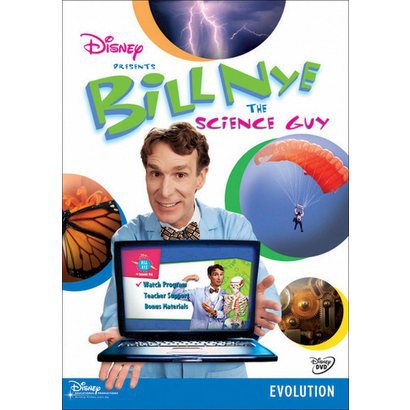 9. Atheist Shoes. They're shoes. For atheists. What else do you need to know? Comfortable and cool-as-hell, these shoes are made by a German company and sold in Euros. The soles say "Ich Bin Atheist" or "I Am Atheist." If you lean more agnostic (or just aren't willing to out yourself), you might prefer the Darwin version — whose soles declare "Darwin Loves." (Atheist Shoes, about $200.)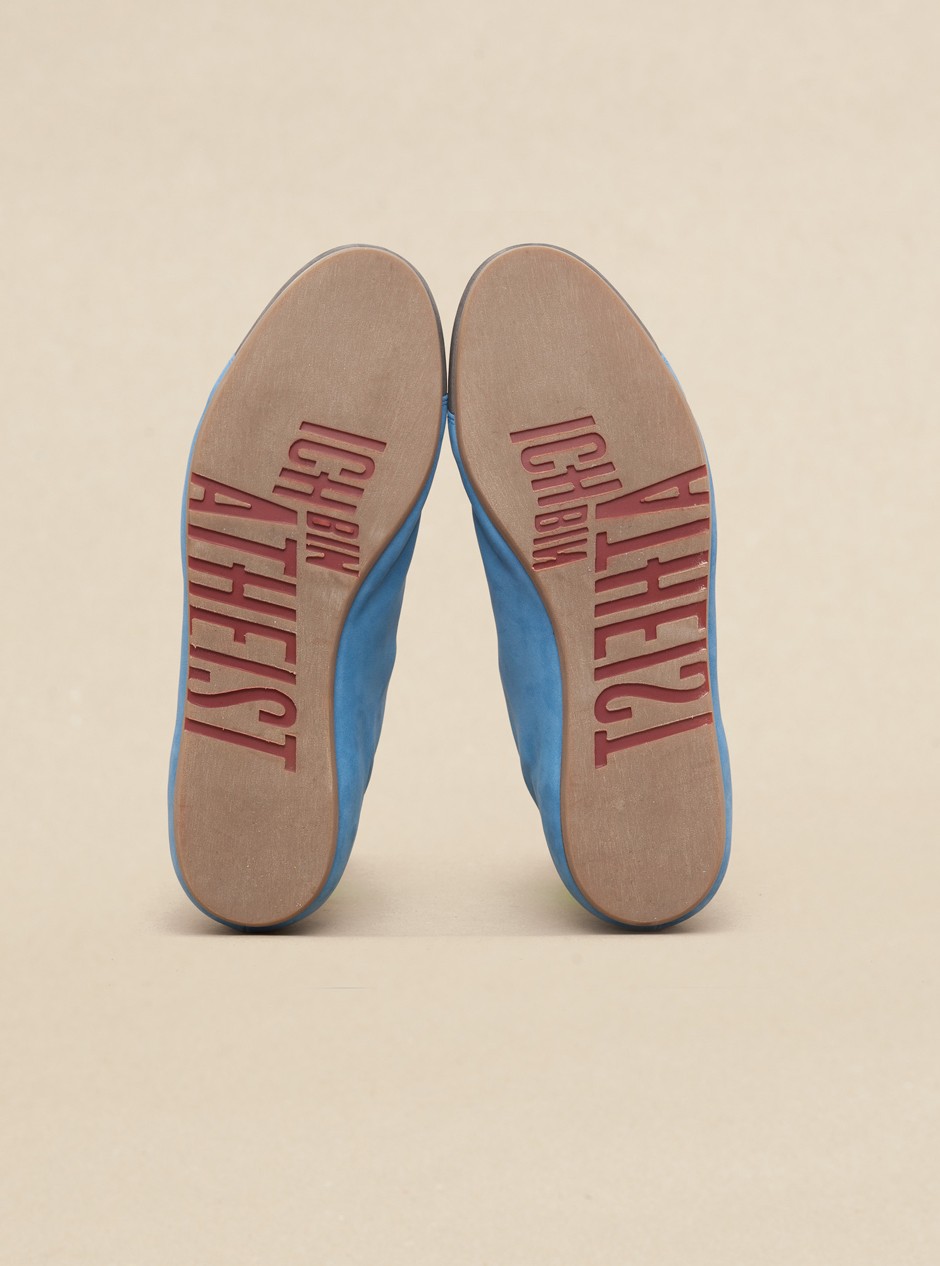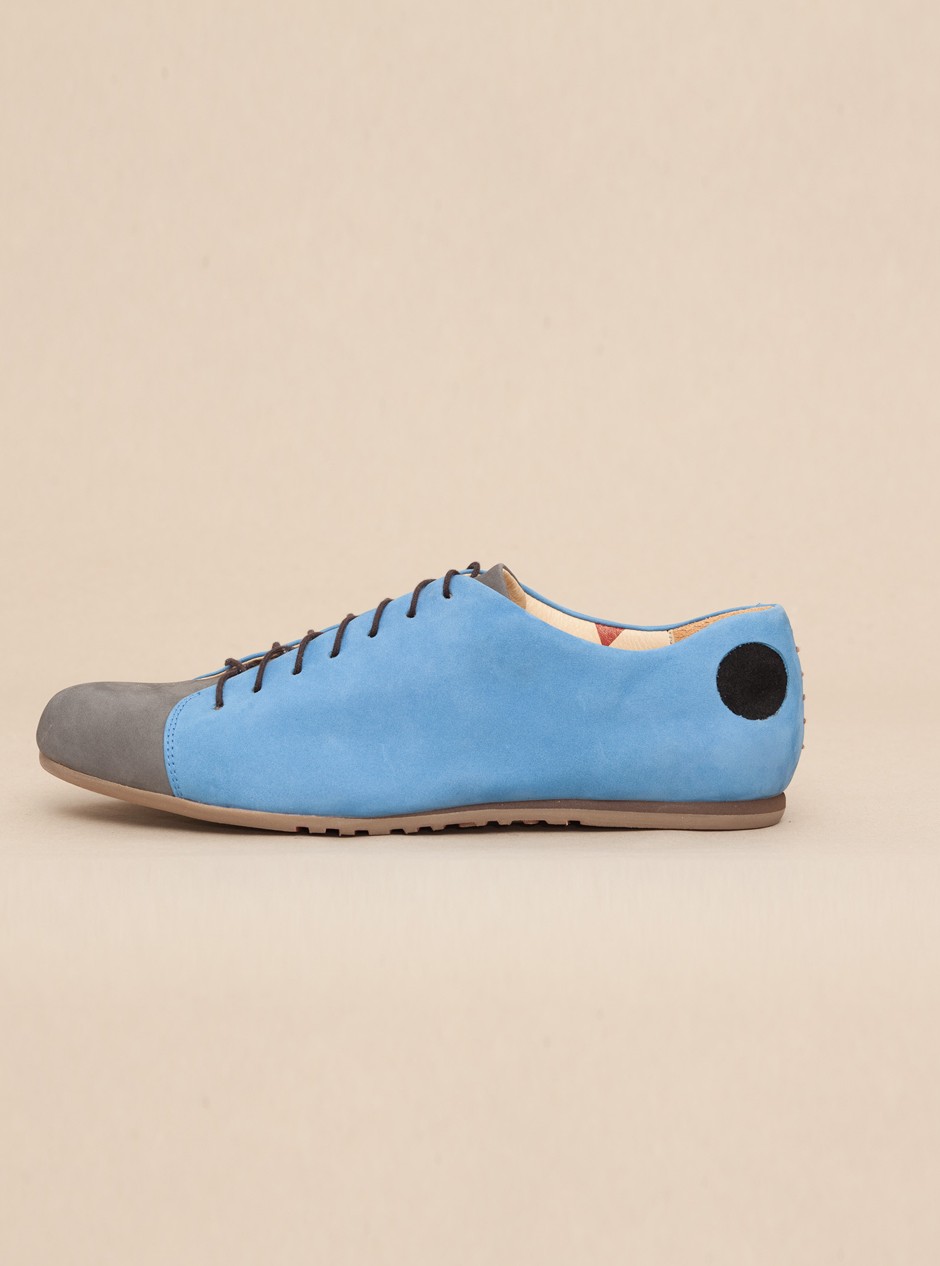 10. Tim Minchin Plushie Doll. This thing sells itself, but a few things: It's made out of wool and felt; it comes in two sizes; and because the Tims are made to order, the seller is open to changing his outfit upon request. I'd put him in a pair of Atheist Shoes because HE ACTUALLY WEARS THEM. (Etsy, $30 for small Tim, $40 for large Tim.)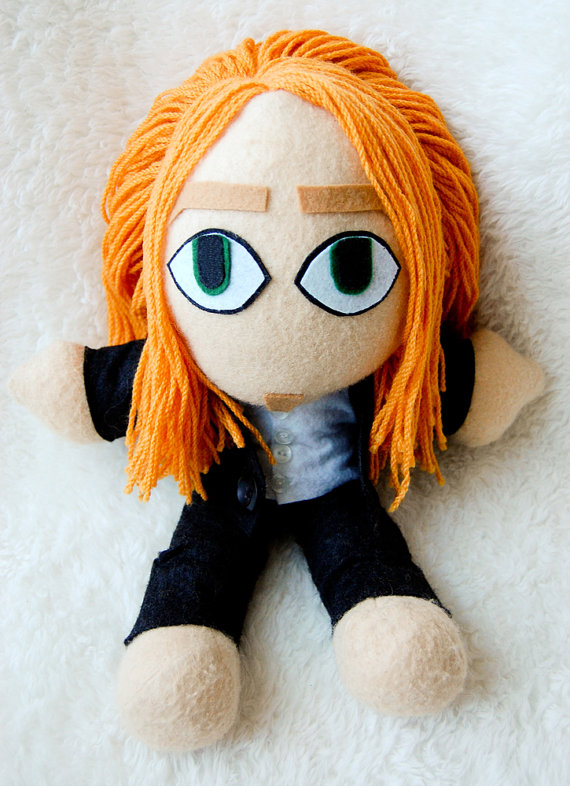 11. Painting of Darwin's Finches. There is only one of these ink-and-watercolor paintings for sale, and it took A LOT OF RESTRAINT for me not to take it off the list and buy it myself. I adore everything about it. (Etsy, $55.)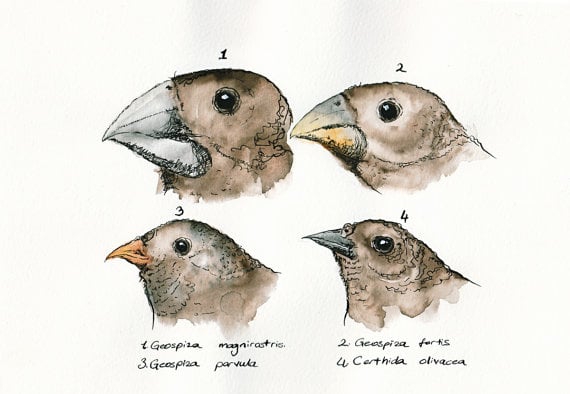 12. Heroes of Science Canvas Tote. By the same shop that brought you the Women of Science Coasters above, this bag is another fantastic nod to all things science. It's got Stephen Hawking on there, for God's sake. (Etsy, $18.)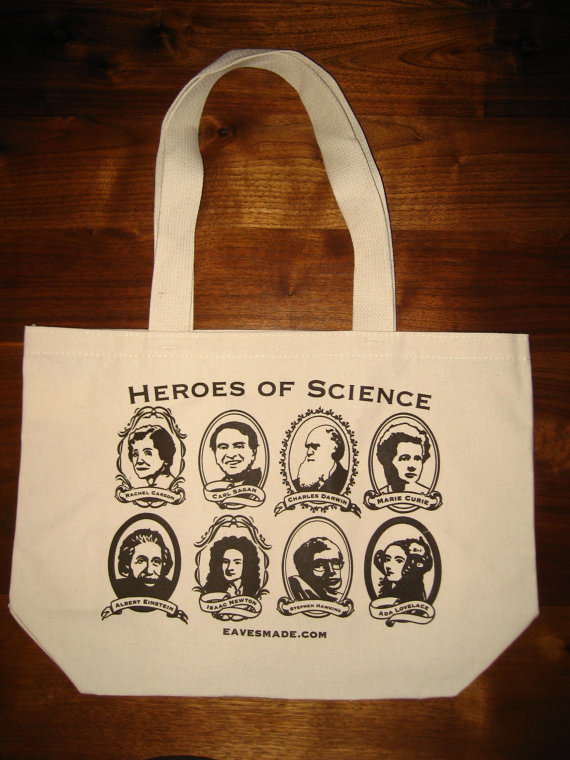 13. Really, Really Big Questions About God, Faith and Religion. British writer Julian Baggini brings us this absolutely fantastic children's book — the best I've seen for getting kids to think about matters of faith. In addition to spelling things out in the most straightforward way possible, it encourages kids to reach their own conclusions. Perfect for kids in nonreligious families. (Amazon, $14.39.)
14. Darwin Quote on Oversized Book Page: Handmade in England, this is a typographic art print on an upcycled page of Darwin's On the Origin of Species. The line, There is Grandeur in this view of life, comes toward the end of Darwin's book. (Etsy, $40.61.)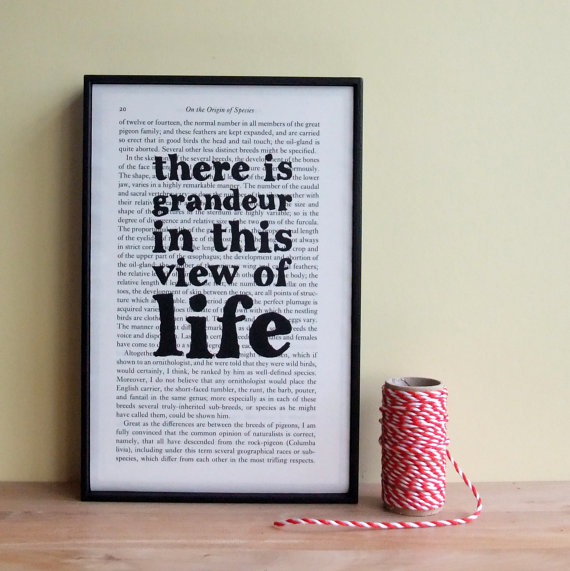 15. Flying Spaghetti Monster Ornament. Okay, maybe this isn't the most graceful idea on the list. But he is adorable, isn't he? As an alternative, I also love this hand-carved FSM stamp, but it's hard to beat the ornament. (Etsy, $18.)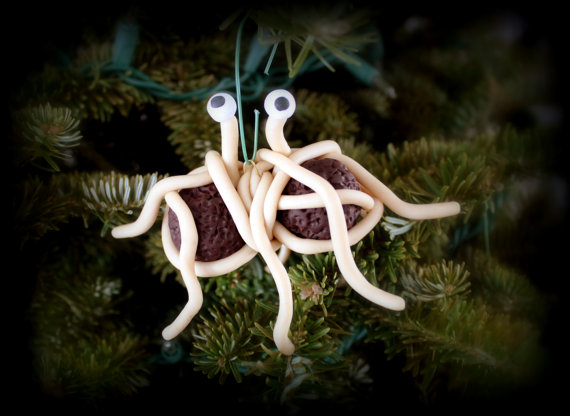 Happy Holidays, everyone! And for chances to win some secular gifts yourself, be sure to subscribe to check out this month's giveaways — starting with this one!