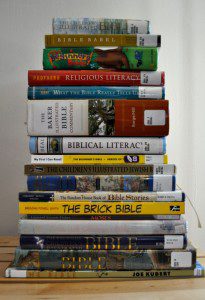 For many people brought up in an Abrahamic faith, the Bible is synonymous with morality, ethics, comfort, hope and wisdom. Their earliest memories of learning right from wrong involved parables, proverbs and prophets.
For this reason, the Bible compels them. Even when they've abandoned their religious beliefs, scripture often still feels relevant — if only for the sake of their children.
So what's the alternative? Where can non-believers turn to find lessons in compassion and empathy? What can they read to comfort their children in times of pain or get kids thinking about their places in the world? Where can our little humans find confidence and courage to face tough obstacles? Where are the stories that teach them the value of charity and impress upon them the importance of doing good — of being good?
If not for the Bible, how do we teach our children the right way to live?
I believe the answer lies, as it always has, in children's literature. Chock full of messages of honestly and hope and kindness and friendship and love and forgiveness, children's books are a bastion — maybe even a mecca — of morality.
In fact, in a head-to-head competition, I'd put a well-curated group of children's books up against the Bible any day of the week.
Here's why:
1. Children's books are generally nonviolent. It must be said, there is an awful lot of killing in the Bible. (Which is not the most moral of behavior, I think we can all agree.) Plus also: murder, rape, robbery, torture, mayhem, revenge, homophobia, sexism, racism, empiricism and polygamy. The list goes on. Listen, this isn't a cheap shot. I really like the King James Bible. I think some of the stories are incredible and beautiful — even some of those that employ the nasty tactics listed above. But would I want my little kid reading this stuff? Probably not. That's all I'm saying.
2. Children's books are extraordinarily well-illustrated and well-written with modern children in mind. This keeps children fully engaged in the material and ensures that they can relate to the tales being told. It also keeps them coming back again and again, so the messages can sink in. No goofy indoctrination techniques necessary; they'll happily indoctrinate themselves.
3. A good number of these books — most of them, even! — are funny. Laughter, unfortunately, is a gift you won't find in the Bible, but it's important. The humor in these books not only makes them enjoyable to read with our kids, but it lightens the weight of daily life in a way that we all deserve.
4. They value freethought, independence and skepticism. The Bible emphasizes a lot great ideas, but these aren't among them. And there are no threats of hell — meaning that children learn to be good for goodness' sake.

Now, because it's summer and I love you guys, I have taken way too much time out of my month to bring you my own curated group of children's books. In addition to rivaling the Bible's ability to provide moral guidance, wisdom and comfort to children, they also happen to be some of the best children's books ever written (in my obviously humble opinion.)
One disclaimer here: I felt compelled to keep my list to 50 — and, even if I hadn't, I obviously haven't been exposed to all the books that you have. So do me a favor. If you don't see a book that you think belongs on this list, add it in the comments (along with the book cover, if possible.)
Okay, here we go, in alphabetical order:
1. A Bargain for Francis
Russell Hoban / Lillian Hoban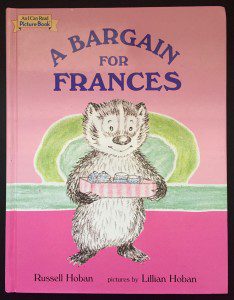 Explores themes of friendship, honesty,
forgiveness and materialism.
2. Alexander and the Terrible, Horrible, No Good, Very Bad Day
Judith Voirst / Ray Cruz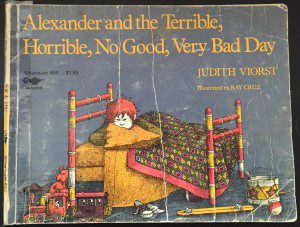 Bad things happen; you'll live through it.
(And yes, that's a picture of my childhood copy.)
3. An Awesome Book
Dallas Clayton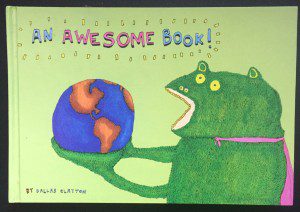 Encourages kids to dream, dream often and dream BIG.
And the illustrations are amazing.
4. The Bear Who Wanted to Be a Bear
Jörg Steiner / Jörg Miller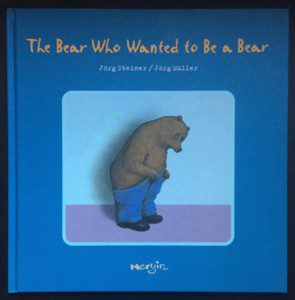 About environmental protection, the pursuit
of self and feeling good in your own skin.
5. Black Beauty
Sharon Lerner / Susan Jeffers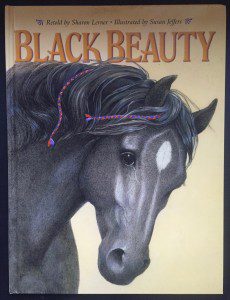 About kindness, compassion, animal rights
and helping the less fortunate.
6. Bridget and the Muttonheads
Pija Lindenbaum / Kjersti Board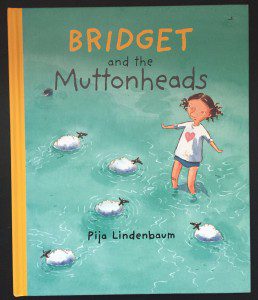 Out of Sweden, and hilarious, this one tackles
loneliness, confidence and finding joy in helping others.
7. Can I Play Too?
Mo Willems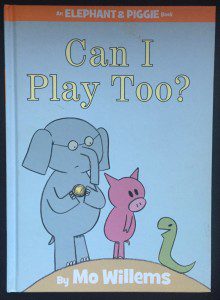 Like all Mo Willems, this one is a-freaking-dorable.
Themes of friendship, creativity and problem-solving.
8. Duck at the Door
Jackie Urbanovic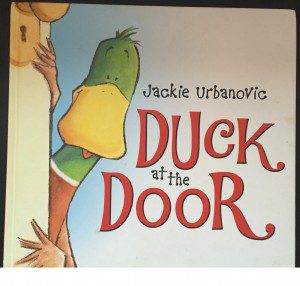 About love, compassion and the importance
of self-expression. I'm crazy about this book.
9. Eloise
Kay Thompson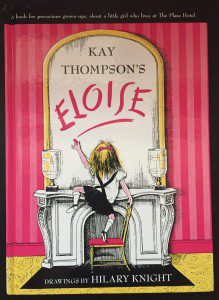 This girl oozes independence and confidence.
If you don't love Eloise, you're probably fascist.
10. Frog and Toad Are Friends
Arnold Lobel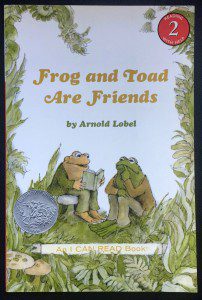 Honestly, any and all of the Frog and Toad books
should go on this list. The moral lessons abound.
11. George and Martha
James Marshall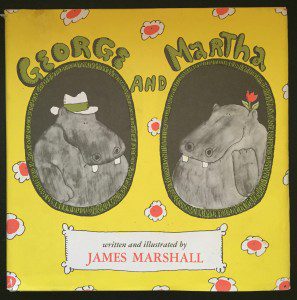 One of the best books about true, limitless
friendship that I've ever read.
12. The Golden Rule
Ilene Cooper / Gabe Swiatkowska
About the ethic of reciprocity — humanity's moral gold standard.
I love this book so much I referenced it in my own!
13. The Grandmother Fish
Jonathon Tweet / Karen Lews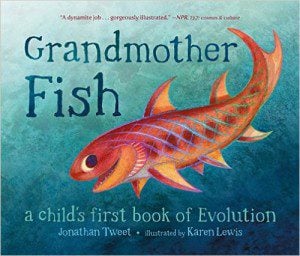 A brand-new favorite and a superb
introduction to evolution.
14. Green Eggs and Ham
Dr. Seuss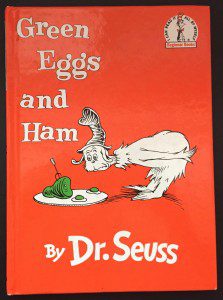 If you don't know the lesson of this one, you've been
living in a box… or on a fox… or in a boat…
15. Have You Filled a Bucket Today?
Carol McCloud / David Messing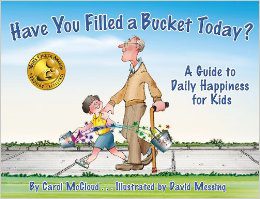 Be a bucket filler, not a bucket dumper.
Ethically speaking, you can't do much better.
16. Henry's Freedom Box
Ellen Levine / Kadir Nelson
A story of suffering, courage, redemption and, ultimately,
conquering the evil we know as slavery. Beautiful.
17. The Hole
Øyvind Torseter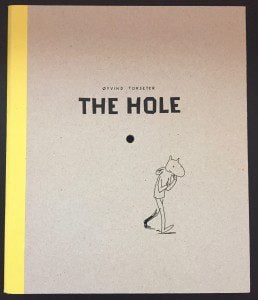 About the imperfect goal of trying
to rid one's life of imperfections.
18. How to Behave and Why
Munro Leaf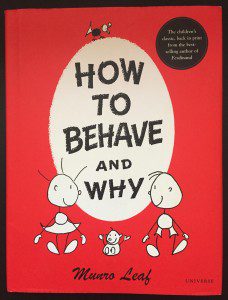 Because sometimes you
just want to spell it out.
19. I'll Be You And You Be Me
Ruth Krauss / Maurice Sendak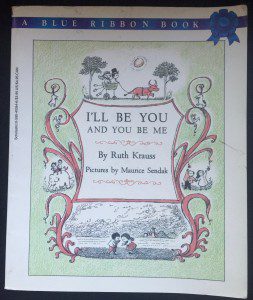 Kindness. Love. Friendship. And
in Krauss-Sendak's signature style of AWESOME.
20. Iggy Peck, Architect
Andrea Beaty / David Roberts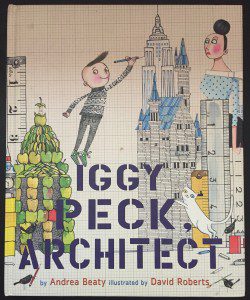 Believe in yourself. Be true to yourself.
Make the world a better place.
I've never not cried when reading this book.
21. Ira Sleeps Over
Bernard Waber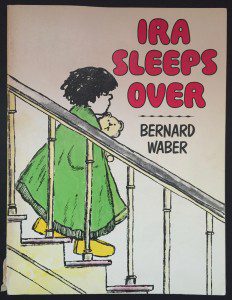 This charmer is about fear and insecurity, and
the understanding that we all feel
scared and insecure sometimes.
22. Katy and the Big Snow
Virginia Lee Burton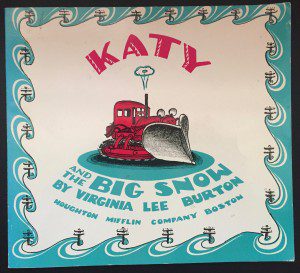 A classic from 1943! Themes of patience and hard work —
with a wee bit of subtle feminism thrown in there.

23. Lilly's Purple Plastic Purse
Kevin Henkes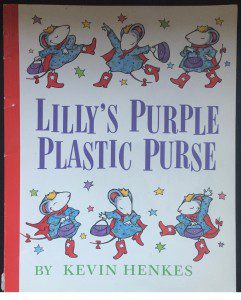 About remorse and forgiveness and
treating others how you want to be treated.
24. The Little Engine That Could
Patty Piper / Loren Long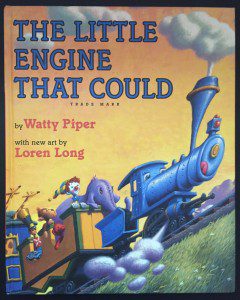 "I think I can… I think I can… I think I can…"
Spoiler alert: He can.
25. Malala: A Brave Girl from Pakistan
Jeanette Winter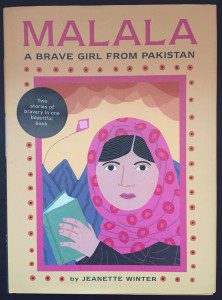 About tolerance, justice, courage,
human rights and honor.
26. Mary and the Mouse, the Mouse and Mary
Beverly Donofrio & Barbara McClintock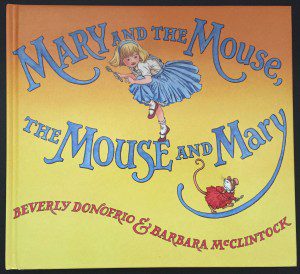 I adore this book. Themes include gentleness,
curiosity, friendship and equality.
27. Memoirs of a Goldfish
Devin Scillian / Tim Bowers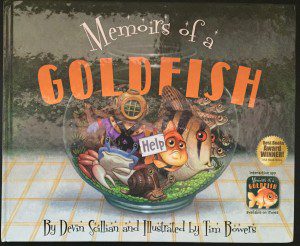 Sometimes we have to sacrifice something (peace and quiet)
to experience something far better (love and friendship).
28. Michael Rosen's Sad Book
Michael Rosen / Quinten Blake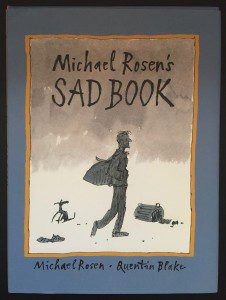 Deals with death, mourning and the
powerful message that it's okay to be sad.
29. My Chincoteague Pony
Susan Jeffers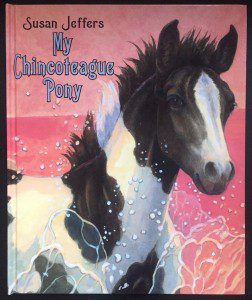 About generosity, the value of hard work
and helping others. A tear-jerker in the best way.
30. My Princess Boy
Cheryl Kilodavis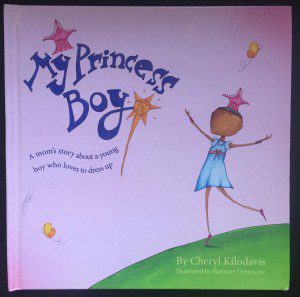 Themes of acceptance, compassion and
standing up for who you are. Some of her readers have
criticized the faceless illustrations. Fuck those people.
31. No! That's Wrong!
Zhaohua Ji and Cui Xu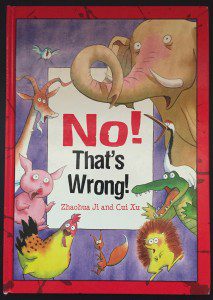 Encourages kids to test things out for themselves
and reach their own conclusions. (Read more here.)
32. Now One Foot, Now the Other
Tommy dePaola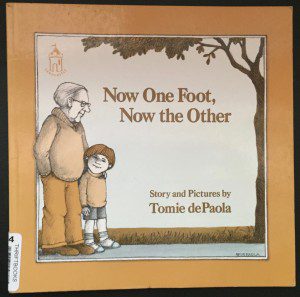 The world is a better place because this book is in it.
Teaches the value of compassion, persistence, hope
and taking care of our elders.
33. The Okay Book
Todd Parr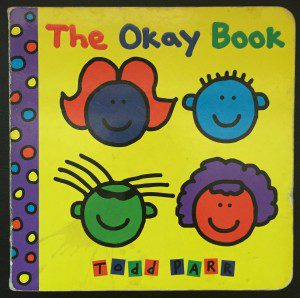 Like all Parr books, this one focuses on diversity,
self-acceptance and kindness to others. A must for little ones.
34. Penny and her Marble
Kevin Henkes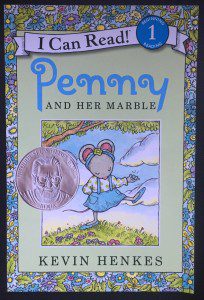 About honesty, remorse and
doing the right thing.
35. Pezzetino
Leo Lionni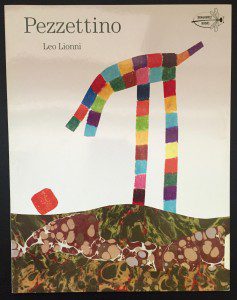 A little piece finds out he is enough all by himself.
Best. Message. Ever.
36. Pigeon Finds a Hot Dog
Mo Willems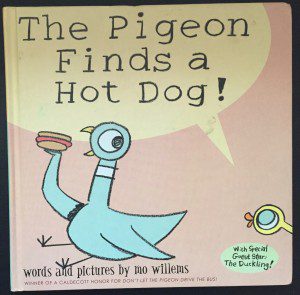 Sharing is caring. Also, it's hilarious.
37. The Quiltmaker's Gift
Jeff Brumbeau / Gail de Marcken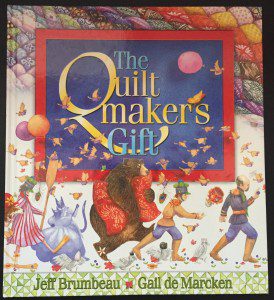 Generosity outweighs greed in this wonderful book, which
also extolls the virtues of living a simple life.
38. Raggedy Ann and the Cookie Snatcher
Little Golden Books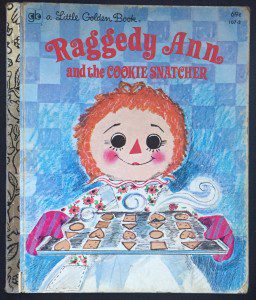 About honesty and forgiveness,
friendship, empathy and generosity.
39. Scarlett Monster Lives Here
Marjorie Weinmann Sharamat / Dennis Kendrick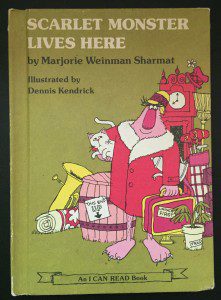 If you can find this book, buy it. It's so damn good.
About loneliness, insecurity, inclusion and love.
40. Stone Soup
Marcia Brown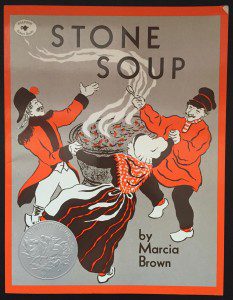 Villagers learn that working
together is more yummy than greed.
41. Three Questions
Jon J. Muth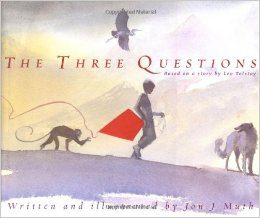 Based on a work by Leo Tolstoy, this one
discusses the nature of a good life, beautifully.
42. Velveteen Rabbit
Margery Williams / William Nicholson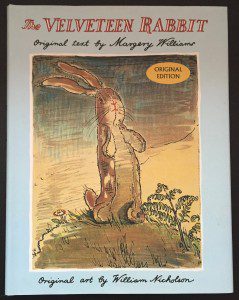 About wisdom, experience and love.
43. What People Do All Day
Richard Scarry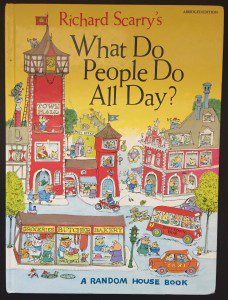 About how much we rely on each other to do our jobs
and live our lives. Bonus: Will keep toddlers busy for hours.
44. When Dinosaurs Die
Laurie Krasny Brown / Marc Brown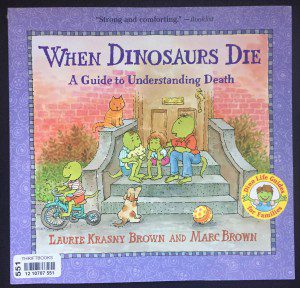 About death and acceptance —
and, no, it's not really about dinosaurs.
45. Where Did I Come From?
Peter Mayle / Arthur Robins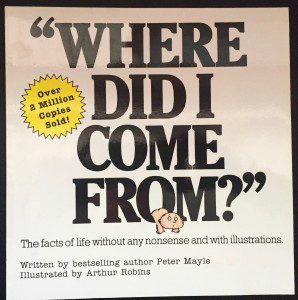 Sort of like Genesis, but more graphic.
And true.
46. Where The Wild Things Are
Maurice Sendak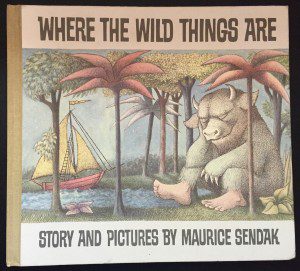 A story about an important emotion rarely touched on
in children's literature: Anger.
47. The World Belongs to You
Riccardo Bozzi / Olimpia Zagnoli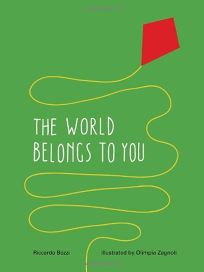 Featuring my favorite line:
"You are… free to believe in nothing at all."
48. World of Pooh
A. A. Milne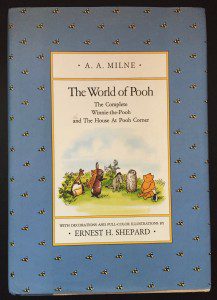 All the themes.
All of them.
49. You are Stardust
Elin Kelsey / Soyeon Kim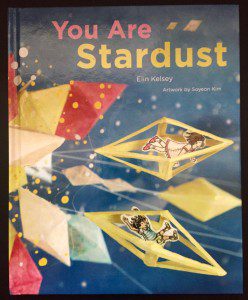 About how we are all intimately
connected to the natural world.
50. Zen Shorts
Jon J. Muth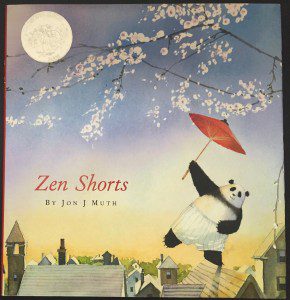 About sharing, justice, kindness, the true meaning
of luck and the burden of bearing a grudge.