Of all the religious concepts that I've discussed with my 8-year-old daughter, Satan has been one of the toughest — partly because it seems awkward to speak of something so nasty and awful in a matter-of-fact way. But that's precisely what makes it a great addition to "Mommy, What's That?" a new series I launched last week, where you can find simple, straightforward and age-appropriate language to explain religious ideas to children in a non-religious way. So here goes. Satan:
The short answer:
Satan is the "bad guy" in the Bible.
The long answer: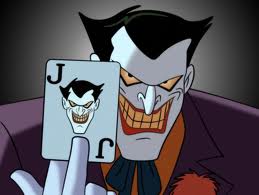 In the Hebrew Bible, God is the hero who wants people to be good, and Satan is the villain who tries to tempt people into being bad. (Think Batman and the Joker.) Some people believe Satan is just a fictional character. Some people believe Satan is a real being who changes forms so he can trick people into doing bad things. (Like the serpent in the Garden of Eden.) Some people think Satan is just a symbol of the "bad" parts of human beings — because no one is perfect, and everyone is bad sometimes. Some people believe Satan is a "fallen" angel who turned against God and now lives in a place called hell. You will sometimes hear people talk about "the devil" — they're talking about Satan.